Indonesia is a beautiful country made up of 17,508 islands, of which about 6,000 are inhabited. The country stretches 5,000 kilometers along the equator, making it an enormously versatile country. Indonesia has many different cultures, people, animals, plants, art, and food. Because the country is so versatile it will look like your traveling through many different countries in one trip. In this blog, I will tell you more about my trip to Indonesia, the beautiful rice fields, the volcano that I climbed, and of course the beautiful culture that I was able to meet in the mountains of Yogjakarta. My trip to Indonesia didn't only brought me great memories but also gave me new inspiration. With this new inspiration I was able to set a new goal for myself.
My trip to the mountains of Yogjakarta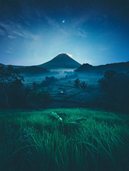 On my trip to Indonesia I went to Yogjakarta, this is one of the most important cities on the island of Java. The city itself is nice and has many old traditions. To get more knowledge and understanding about the Indonesian culture, I traveled into the mountains to see my grandfather and grandmother, who live almost on top of the mountain. To get here, I used a Becak, this is an Indonesian taxi bike. This is a joke of course. I took a real cab to get to the mountain. We zigzagged through the maintains for about 4 hours. Some roads where paved and other roads where unpaved. It was a long ride, but it was well worth it!
Once we arrived on the mountain I saw the beauty of nature. It was breathtaking. My grandfather had been waiting for me in front of the house for a few days. He did this because he knew I was coming but he didn't know the exact time of my arrival.n top of the mountain. To get here, I used a Becak, this is an Indonesian taxi bike. This is a joke of course. I took a cab to get to the mountain. We zigzagged through the maintains for about 4 hours. Some roads where paved and other roads where unpaved. It was a long ride, but it was well worth it!
The lives of my grandparents
My grandfather and grandmother are living in the mountains on a farm. When you visit people that are living in the mountains you will see how people take care of themselves and you will get to know their culture. For example, my whole
 family lives in the same house, they don't have much but always look after each other. There are also orphans in the house who had nowhere to go and had no future. My family is looking after those people. This shows how hospitable Indonesian people are.
My grandparents are living from the food on their farm. When it became time for dinner. My nephew climbed the tree with a cleaver to cut down a few coconuts. I went with my grandfather to catch a chicken that roams free on the farm. I slaughtered this chicken in a traditional way, my grandfather says I had to do this to become a real man! In the evening we had fresh chicken soup with rice from their own rice fields.
The next morning I woke up and I w
alked straight into nature. My grandfather had already returned from the rice fields with his rice hat on. He walked back from the rice fields with a lot of rice stalks on his head. People here have no transport to transport products, it is all done by hand. It was amazing to see how my family worked with their hands without using transport. My family and I stayed here for a week. After a week we decided it time to explore more of Indonesia.
So why you should visit people that are living on the mountains of Yogjakarta?
The breath taking nature;
to understand the Indonesian culture;
to experience how hospitable Indonesian people are;
to see how hard they work on their rice fields.
The Taman Sari
We were already near Yogjakarta so we decided to do some tourist activities over here. We went vist the special Taman Sari. This is a complex that was used for the sultan and his family. It's a beautiful park of palaces, swimming pools, and waterways. It is said that the sultan had his architect executed to keep his hidden pleasure spaces a secret. It was built between 1758 and 1765. Unfortunately a lot was damaged by the Java War and an earthquake in 1865. The tunnels and the underground mosque were very special. If you are in the area of ​​Yogjakarta, you must visit the Taman Sari!
Beringin Trees
Beringin Trees is a very famous place in Yogjakarta. In Beringin you will find to large trees. Legend says that you have to walk through the trees with your eyes closed. If this succeeds you will be lucky forever. It sounds simple, but many people fail. My mom tried this and almos
t succeeded. Only a few yards from the trees she stopped and took off her blindfold. She said she heard someone screaming and that she had to stop from that voice so she did. She said that her feeling told her to stop because if she had walked through it, she would have experienced happiness, but she also had to sacrifice something for it. My mother lived in Indonesia for a long time and told me that in Indonesia spirits and people live side by side. The people there believe this so much that it is part of their culture. So my mother advises not to play games! But it is very beautiful to see and definitely worth the time to have a look.
The most active volcano in Indonesia: Merapi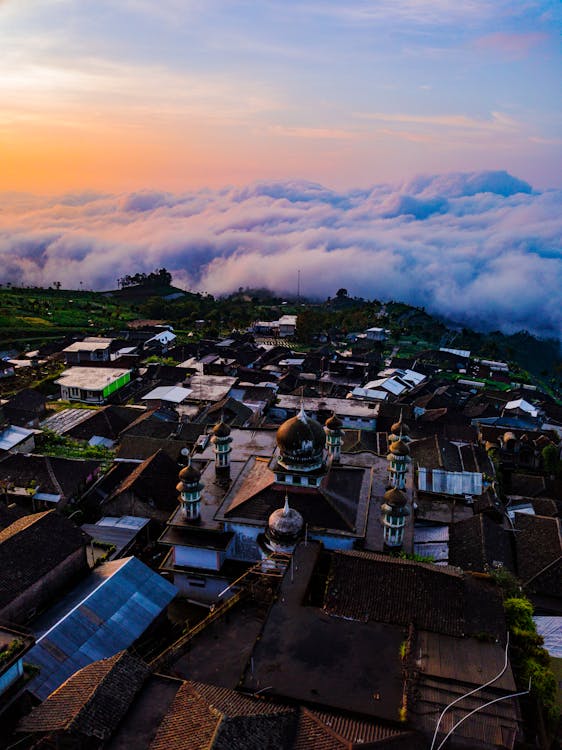 Mount Merapi is the most active
 volcano in Indonesia, and I climbed it with my family (we tried to climbed Mount Merapi). The volcano has a height of 2,968 meters and is clearly visible from Yogjakarta. We traveled to the area and took a guide to climb the volcano. When we walked towards the volcano you could already see how fertile the soil there is. It is impossible to describe how beautiful nature is there. Beautiful hiking trails led over the volcano, and beautiful flowers and plants were everywhere. People also live on and around the volcano because the soil is so fertile. They don't liver their without any danger. At one point the guide told us to go back because there was a chance that the volcano would erupt. Everything and everyone around the volcano was evacuated, and this is where our climb ended, fortunately without damaged clothing and burns. If you are in for an adventure on Java then can highly recommended you to try to climb the Mount Merapi. The Mount Merapi is so beautiful that y
ou will cherish this memory forever.
If you want to get more information about climbing the Merapi, you should definitly take a look on this website: We are travellers
Amazing floating fish restaurant
Besides the beautiful nature and sights, there is something that cannot be forgotten, the Indonesian food! From fresh bananas from your garden to delicious satay from the goat, you really do not want to miss that! I want to tell a li
ttle bit about a great seafood restaurant that I have visited. I still thing about this experience every day. Unfortunately, I don't remember the name and place of this restaurant, but I will definitely visit this restaurant again.
We arrived at a special location with a beautiful lake and the restaurant floated on the lake. To enter the restaurant you had to stand on a raft, on the raft a taut rope hung towards the restaurant on the water. By pulling the rope, your raft was pulled towards the restaurant, this was so special, and a really nice experience.
When we arrived at the floating restaurant we were brought to our table. Literally table, there were no chairs. Indonesian people sit on the floor while eating, and eat with their hands, without cutlery. The place where we sa
t was a kind of wooden cabin on the water, and I have never experienced anything so beautiful in my life.
The food on the menu was mainly fish, but that makes sense when the restaurant is floating on the water. The people asked me what kind of fish I wanted to eat because they would catch it fresh from the lake. I had chosen my fish to eat and yes! They went to catch my fish to prepare for me. I can tell you this was the tastiest fish I have eaten in my life so far. The fish restaurant has always stayed in my mind, and I have also attached a goal to it. Namely starting my own fish restaurant in the Netherlands, with this Indonesian fish restaurant as an example.
What is there to see?
There is more than enough to see in Indonesia, I have already seen much of Indonesia but still I didn't see enough. Near Yogjakarta you will find more beautiful places to visit. There is much more to see in Indonesia then I did. I have e seen my dream come true, by visiting Indonesia and my family! The Indonesian culture is so beautiful that it still haunts me every day. Would you like to read more about Indonesia or do you want to make a trip to Indonesia yourself now?
{{cta('e1e69830-f14a-4a4d-9ed3-035140bde99f')}}