Hurghada is a paradise for sun seekers because of its endless beaches. However, few holidaymakers know that the popular Egyptian seaside resort offers many more possibilities. Before I went on a trip to Hurghada I also had a lot of questions, but I let myself be surprised. Because you can do a lot during your sun-drenched week!
Desert Safari
Let's start with the most popular excursion among Egyptian tourists: jeep or four-wheel safari, and finally dinner with the Bedouin. A great outing for young and old!
During a stop you can take a ride on a dromedary. Daredevils can look the driver in the eye to see if he wants to step on the accelerator a little harder.
How to end your trip? Usually you end your trip with a dinner or barbecue in a Bedouin camp. Under the clear starry sky and with Egyptian music in the background, the pleasure is blown. My tip is to ask on the spot about the possibilities for excursions. At the travel agencies themselves you sometimes pay twice as much for an excursion.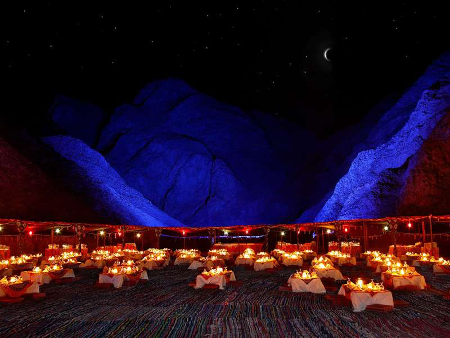 Visit Paradise Island
Let's face it, all the beaches in Hurghada are beautiful. But extra heavenly are the beaches on Paradise Island. This small island, officially called Giftun Island, is located just off the coast of Hurghada.
Thanks to its protected status, this little paradise has remained a paradise despite the amount of tourism in Hurghada. You imagine yourself in the Caribbean. What can you do on this island? Especially chilling & diving.
The white sand lends itself perfectly to a day on a towel to relax with a book. The beautiful coral reefs off the coast are a pearl for snorkelers. In between you walk to the only bar on the island for a refreshing drink.
The island is only accessible by boat. Most boats leave from the harbor of Hurghada. However, a number of hotels also offer these excursions at a great price. These hotels have their own mini harbor.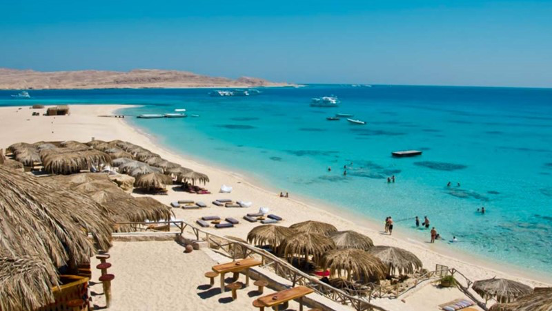 The Egyptian antiquities of Luxor; the largest outdoor museum in the world
If you're visiting Egypt, you're bound to want to visit 'the largest open-air museum' Luxor. Luxor is the former capital of ancient Egypt, and has numerous remains and sights. Visit the Valley of the Kings, home to the tomb of Tutankhamun. This is a special highlight during your trip through Egypt.
From Hurghada you can book this day tour for €75,-. You visit a full day Luxor and see the main sights of the city. All entrance fees, a lunch and a good guide are included.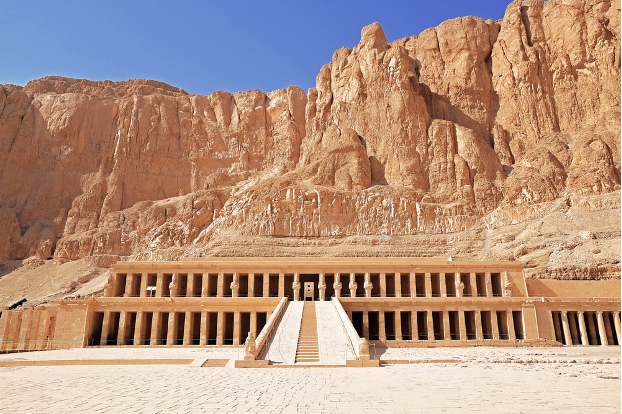 Snorkeling or diving in the Red Sea
Hurghada is located on the Red Sea, a fantastic area for snorkeling or diving. Every year many tourists come to this world-famous destination to enjoy the warm crystal-clear waters and beautiful underwater world. Hurghada is known for its beautiful coral reefs and is perfect for snorkeling. The sea is generally calm which makes snorkeling accessible for everyone. It really is an experience never to forget, the underwater world is breathtaking. Everywhere you see brightly colored fish and sometimes sea turtles. And with a bit of luck, you can even see dolphins!
Do you prefer diving? Even then Hurghada is the destination for you. Around Hurghada you will find more than 50 dive sites. Besides the beautiful underwater world, Hurghada is also a popular destination thanks to the various shipwrecks.
Whether you prefer diving or snorkeling, admiring the underwater world is a must during your vacation in Hurgahda.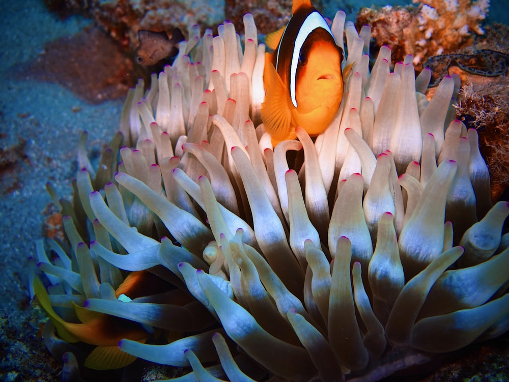 Visit the Makadi Water World
Fancy a day full of water and slides? Then go to Makadi Water World! This is the largest water park in all of Egypt and has no less than 50 slides. The water park offers water fun for young and old. If you want to relax you can visit the lagoon surrounded by palm trees. There is also a restaurant to refuel. In this water park no one will get bored easily. The nice thing is that a transfer is included in the entrance price and you will be brought directly from your hotel to the park.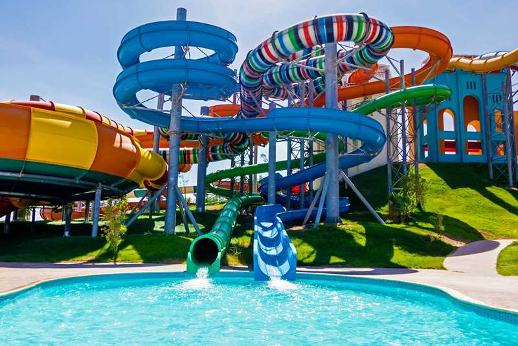 Leave your mail and receive an email with the tips you need to know before you go to Hurghada!
{{cta('d008f5fd-5662-4f06-8e62-47f0f8e113ff','justifycenter')}} Are you going to Hurghada? Then I wish you a lot of fun!
Thanks for reading my blog 🙂