If you like Paris, then you should definitely visit the place known as the 'Oriental Paris'. Shanghai, China's biggest and richest city and known as one of China's greatest economic and cultural centers. The city rivals New York & Paris in terms of modernity and showcases it's blended culture of the East and the West resulting in this super metropolis.
When wandering the city you will understand why it's a famous tourist destination as you will never get bored. From visiting the boisterous business areas and historical landmarks to seeing the ever-expanding skyline and happy crowds.
Also, don't worry about not speaking Chinese in Shanghai!
In case you are worried about not speaking the language, don't be afraid! It is possible to communicate with most people without actually speaking Chinese, just be aware that there are cultural differences and that sometimes you might have to put some extra effort in to get your point across. Although most locals will go out of their way to help struggling visitors, especially the locals who speak English.
Besides, due to Shanghai's history of multiculturalism and rising wealth, many Shanghainese speak enough English to ensure that basic vocabulary like ni hao ('hello') and xie xie ('thank you') are all you need to get by.
Very unusual as even large international cities like Beijing require at least a pocket dictionary in order to navigate. Just shows how developed the metropolis is compared to the rest of China. All signs in Shanghai are written in Mandarin as well as English. Street posts are cleverly marked so that you will never get lost, unless that's what you want to do ofcourse.
Now that we have that out of the way, here are..
The 10 BEST Things To Do In Shanghai
1. Stroll Along The Bund
This hotspot on the west bank of Huangpu River is one of the most well-known tourist stops in Shanghai. The architecture alone makes the Bund worth a visit. Along the mile-long waterfront promenade, you'll see Gothic, baroque, and neoclassical style buildings. Often reffered to as "the museum of buildings". The best way to appreciate the buildings is to have a walk along the Bund, once you do you'll understand the century-long charisma of the city. It's also a great place watch the skyline view of all the different buildings.
You can also take a ride in the Bund Sightseeing Tunnel, between the Bund and the Pudong district. It's a fun ride on a people mover that passes through a series of cool psychedelic multimedia displays.
Along the Bund, Shanghai's street is full of life, no matter the time of day. From locals that are exercising, ballroom dancing or practicing tai chi to travelers and Shanghai locals walking along the Bund, snapping photos of each other with the skyscrapers on the background.
At night, it is especially gorgeous as the towers are lit with flashing neon lights. So in conclusion, you've never been to Shanghai if you haven't seen the Bund.
2. Take A Ferris Along The Huangpu River
After a stroll along the Bund, you could consider taking a cruise along the Huangpu River. On the cruise, you can see the classical buildings on the Bund, as well as the modern high-rise buildings opposite the Huangpu River, in which you might notice the contrast between modern life and the past. I recommended taking a night cruise as you will be fazed by the charming night view of Shanghai.
It is best to take the 40-minute cruise departing from the base of the Oriental Pearl Tower in Pudong. You can sit inside as well as outside, and it's just long enough to take in all the scenery and appreciate the breeze.
If time is limited and you want to save some money, you can take a ferry across to Pudong from The Bund. It costs 2 yuan and still provides an opportunity to see the landscape on both sides of the river.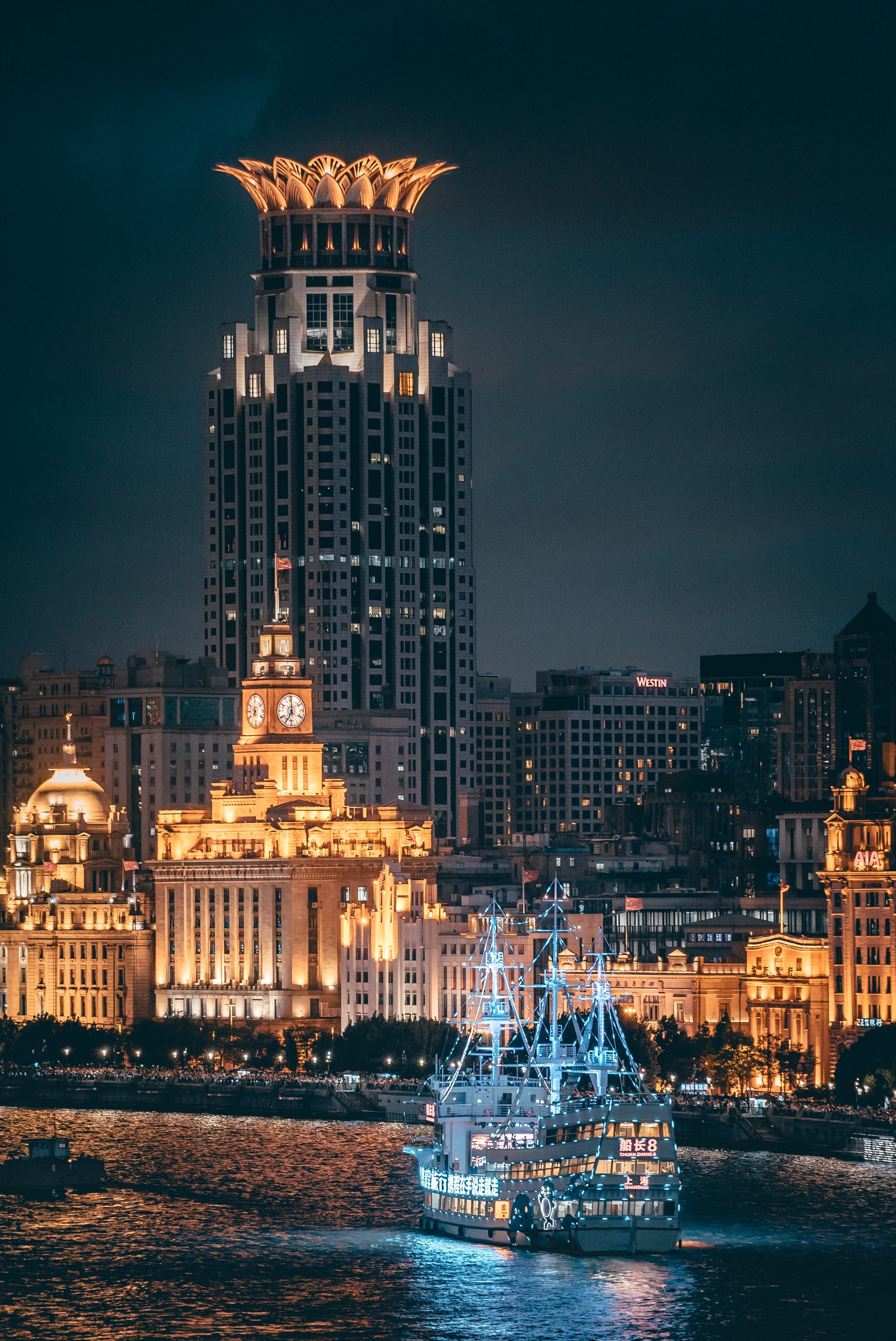 3. Shop and Walk along Nanjing Road
This is the place to go if you want to shop in Shanghai. Nanjing Road is divided into two sections at People's Square. East Nanjing Road is the popular section that leads from People's Square to the Bund. We love it for buying everything from fresh fruit to a Rolex. One fun option to see East Nanjing Road is to take the old style Dangdang sightseeing tram. It's a 10-minute tour and gives you a street-eye glimpse of the entire sweep.
West Nanjing Road has its fair share of big modern shopping centers like New World City Plaza and there are places to eat dinner and specialty desserts.
Nanjing Road is the most well-known place in Shanghai to go spending and it covers more than 5 km from the Bund through to Jing'an Temple (Also recommend visiting, it's one of the most famous temples in Shanghai). This street dates back to early history and many of the same shops are still trading today.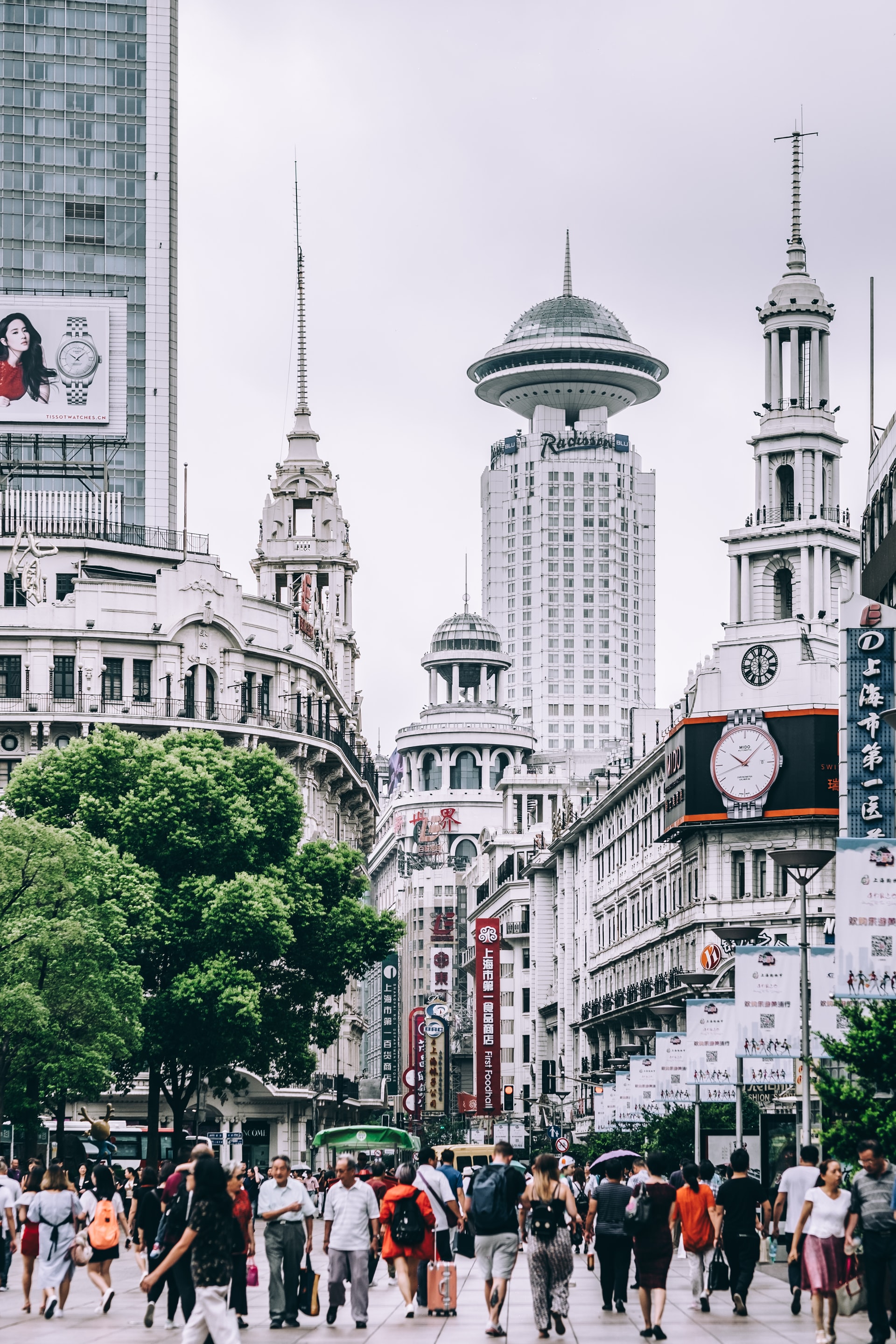 4. Enjoy The World's Greatest Variety Of Cuisine
The thing you might be most unsure about in Shanghai is: what to chew. This is not because it is hard to find yummy food, but because food is everywhere around every corner and from all kinds of Chinese and international restaurants.
From authentic local bites and street food to Michelin-starred restaurants, you can enjoy tasty food from breakfast to nighttime snacks, and never eat the same dishes during your visit. The cuisine in Shanghai is based on sweet and refreshing flavors, and it's especially known for its dishes that use freshwater fish, eels, river crabs, and water plants in novel ways.
As a rule of thumb, if you don't like spicy or greasy food & perhaps sea food, you'll probably enjoy the dishes.
One thing I love to eat in Shanghai (or in all of China for that matter) is Xiao Long Bao. These are heavenly and delicate soup dumplings stuffed with pork, vegetables, shrimp, or crab in a hot broth. Ask five locals where to get the best soup dumplings in Shanghai (that's xiaolongbao) and you'll get five different answers. Everyone has a favorite neighborhood joint,
5. Watch The City From The Oriental Pearl Tower
On the Oriental Pearl TV Tower, you get to enjoy seeing Shanghai from a "Space Module" — the highest observatory level set at 350 meters (1,148 feet) above the ground. The glamorous tower has 3 legs, 11 spheres and 15 observatory levels. You can also get to know the city via the various artifacts exhibited at the Municipal History Museum located in this building.
On the inside you will find a recreational palace, while the Municipal History Museum is located in the tower's pedestal. The large lower sphere has a futuristic space city and a fabulous sightseeing hall. From here, on a clear day you can see all the way to the Yangtze River.
The five smaller spheres are a hotel that contains twenty-five elegant rooms and lounges. The pearl at the very top contains shops where you can shop various souvenirs, restaurants, (including a rotating restaurant) and a see-through floor. The scenery of the city from this height is stunning to see (In case you are not afraid of heights).
6. Discover Old Shanghai at Old Street
Shanghai Old Town is the historical core of the city, with many ancient and elegant buildings. The perfect place for bargains and cultural history.
In this district you can also visit Yu Garden which is a famous classical garden next to Shanghai Old Street and very beautiful to see.
So if you to see the real essence of old China, stunning temples, bazaar and street food vendors, Shanghai old town is a must-visit!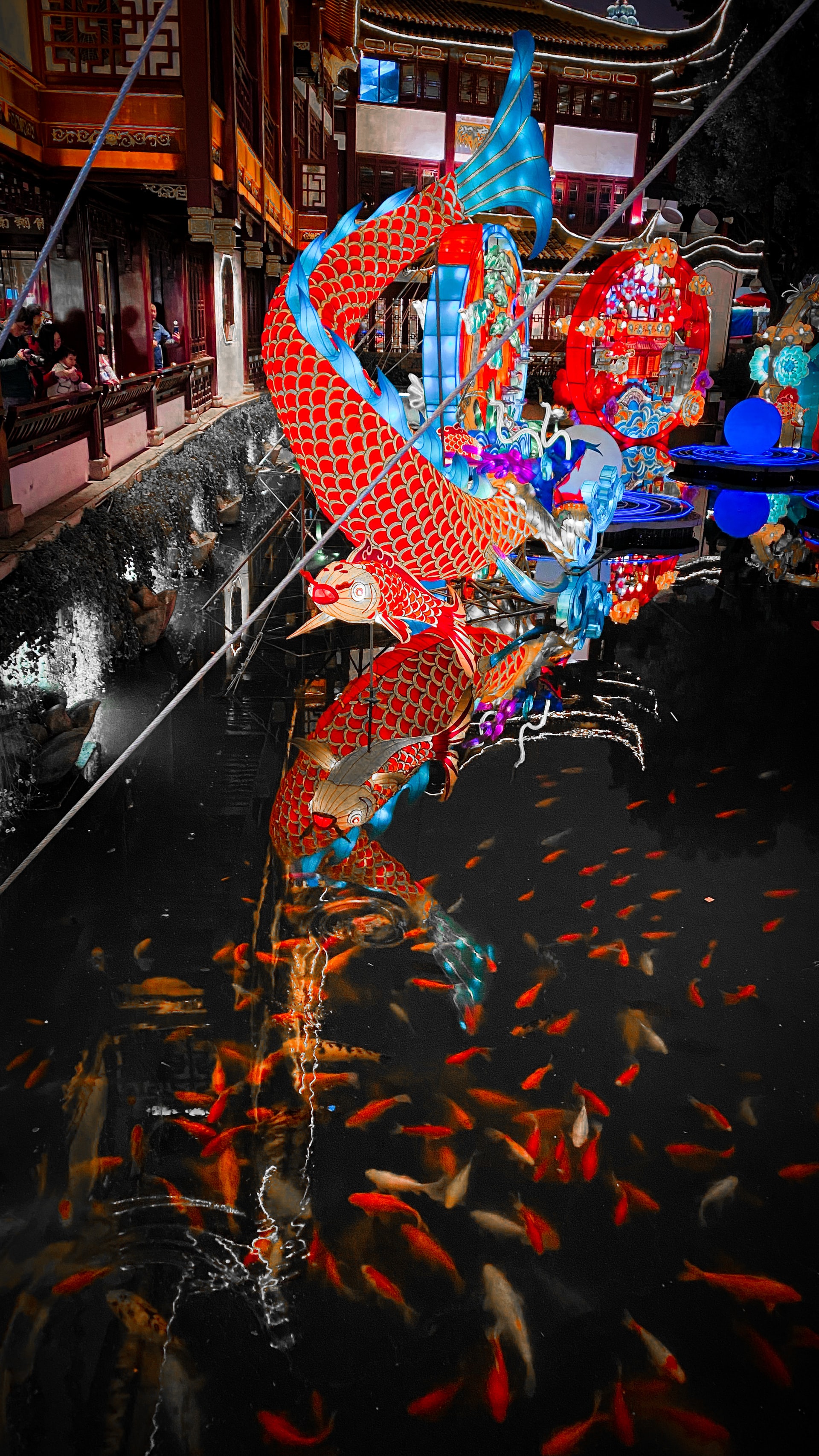 7. Shanghai's nightlife needs no introduction..
But here is one anyway… The city is fast paced, full of young and old, and locals who love their nightlife socializing and partying. As the world's rapidest growing city, Shanghai is no foreigner to exceptional clubbing and pubbing, with a bunch of international party destinations across the whole city that make for guaranteed good nights out.
They say that New York is the city that never sleeps, but Shanghai gives it a run for its money. There is a bar for everyone and every music genre that you can imagine.
Besides new bars/clubs also pop up every day. This means you always have the opportunity to be one of the first people to try what may become a world-famous nightlife spot.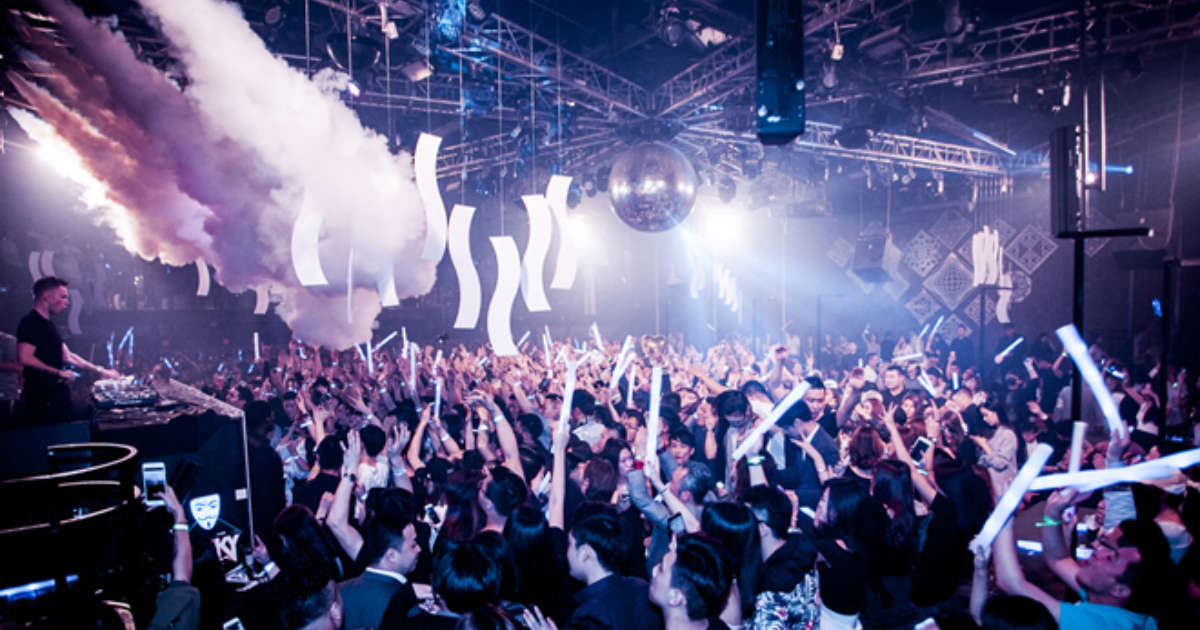 8. The Shanghai Ocean Aquarium
If you have kids or just love animals, then The Shanghai Ocean Aquarium is a good place to visit. You can see all kinds of different fish originating from different habitats and continents around the world. It also has an in-built tunnel that you can walk through while the fishes are swimming right above your head resulting in an interesting experience.
Visiting an aquarium may not be the first thing you think about when traveling to Shanghai. Still, it is well worth a visit being one of the largest and most famous aquariums in the world.
It's also a great option to fill up rainy days. Thanks to its location being in the Pudong district, it is also very easily accessible by public transport.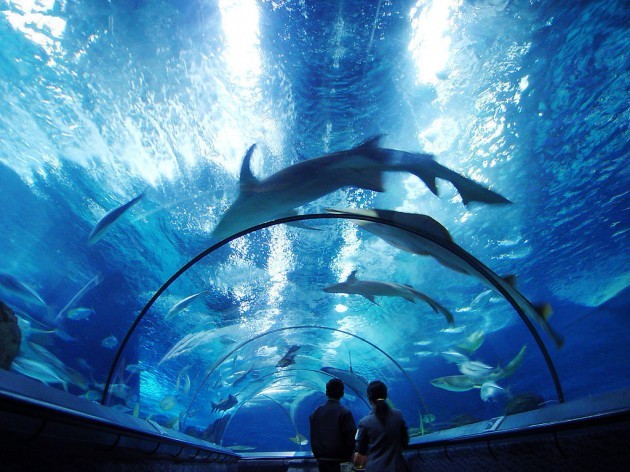 9. Observe Relics At The Shanghai Museum
If you are a real history lover or just enjoy going to museums, you should definitely visit the Shanghai Museum located on the People's Square near Nanjing Road. It has a large collection of rare cultural relics with over 120,000 pieces.
Luckily some exhibits have English descriptions, including the Ancient Ceramics, Ancient Bronzes, and Ancient Sculptures.
The Shanghai Urban Planning Exhibition Hall is a great visit if you want to learn more about modern Shanghai and see how the city will look like in the future.
10. Enjoy fine dining & drinking cocktails at a rooftop bar
If you have money to spend then the best way to enjoy Shanghai and its iconic skyline is, by going up to one of the many incredible Shanghai rooftop bars.
The biggest city in China has some of the very best rooftop bars in the world, perfect to enjoy during the warm and long summer. Most of the Shanghai rooftops are located near The Bund, with beautiful views over the skyline and the impressive Huangpu river.
So, which is the best rooftop bar Shanghai? My personal favourite is Sir Elly's Peninsula. But as there are many different rooftop bars, with a simple Google Search (Using a VPN, as Google is banned in China) you will find a bar best suited for you.
There is no better view than a bird's eye view of the glistening city lights with a drink in hand, right? Whether you are seeking a vibe that is pure relaxation or high end living, you will find one that fits your standards.
Conclusion
You won't need to search for things to do in Shanghai. In fact the challenge will be choosing what to do and narrowing down you options. That's why a really valuable tip when travelling to Shanghai, is to plan how you will spend your time during your visit. From eating the most delicious foods, shopping in Nanjing Road and taking a cruise down the Huangpu river to visiting the Shanghai Ocean Aquarium, enjoying the night clubbing or sipping a cocktail on a rooftop bar. Hopefully this article gave you some idea's and convinced you to travel to Shanghai!
Did you enjoy this article? Well.. Luckily for you we have much more content that you can enjoy! From staying fit while travelling, the best places to visit in Namibia or where to stay in Tokyo. If you would like to receive future updates for articles including some of the best tips to make your travels a succes, you should definitely subscribe by using the button below.
{{cta('028269b5-c2e5-44f8-b534-38771a0939b4')}}