Did you know that an average person on earth emits about 4.4 tonnes of CO2 on an annual basis? A lot, huh?! Travelling is a huge polluting problem, especially destinations faraway like Thailand. This is a country known for its rich culture, beautiful surroundings, and friendly culture. In short, an attractive country for students like you. In this blog you will find out how to travel to Thailand or its surroundings with minimal CO2 emissions. These travel options help you to discover the world while taking into account minimal pollution emissions.
Travelling by bus
Travelling by bus can take you to different cities and countries. You may have heard of the Flixbus, which is the largest bus travel provider in Europe. This company has strict regulations regarding sustainability and efficient fuel policies. Besides that, it is also possible to fully compensate for your bus trip. For many people, a bus trip is a cheap and sustainable way to travel. The websites below help you to book and compare different bus trips by price and offer:
· comparabus, compares prices and journeys of bus and coach travel providers.
· BlaBlaBus, provider of selections for coach travel and carpooling.
· Omnio, compares airplane, train and bus travel.
Travelling by bus allows you the opportunity to discover the landscape of different countries and meet new people. Tour with several other students to the most beautiful cities and from there you can travel to different countries like Thailand. For example, take a bus to Berlin and from there take the train to Moscow, Beijing, Hanoi, Ho Chi Minh City, Siem Reap, and Bangkok. This is a travel method which many students have done ahead of you. From many cities in the Netherlands and Belgium a Flixbus will bring you to Berlin in about nine to ten hours, make sure you check the exact locations and times on the Flixbus its website. The travel time depends on the time of departure and road traffic. For example, you will have fewer delays in the evening due to traffic jams than in the early morning. Our tip would be to catch a night bus. The Flixbus is a comfortable way to travel, this is because of the many sockets, Wi-Fi connection, enthusiastic passengers, and snacks-drinks on board. Keep in mind that you only can bring a total of 3 pieces of luggage, out of which two pieces are hand luggage. Together it may not weigh more than thirty kilograms, which is already more than allowed during airplane flights. Prices for travelling with a Flixbus start from €16. You will probably not find a direct bus trip to Asia, but it does offer a cheap possibility to start your trip to visit different countries towards the trip to Thailand and surroundings considering a cheap and sustainable manner. With a Flixbus you travel to European capitals that indirectly offer a line connection to the continent Asia. Like for example the travel connection between Berlin and Moscow, from there you will be able to take several train connections to Thailand. For a global view regarding bus trips in Thailand check Busbud.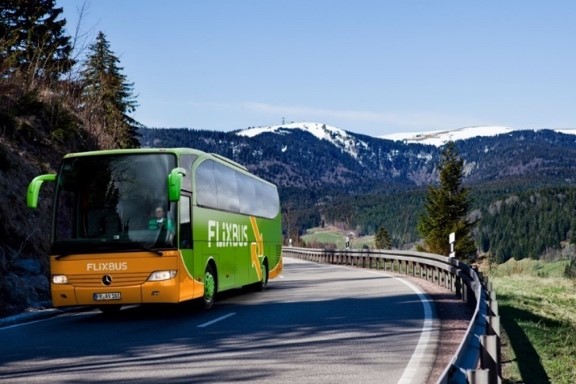 Travelling by train is not that expensive as you think
Trains are a sensible and convenient way of getting from A to B. You probably know cheap train journeys that travel to big cities like Paris, Berlin, and London. For these, but also for other destinations, it is worth checking the price to travel by train before you order a plane ticket. A direct train journey from central Europe to Thailand does not (yet) exist. More and more Asian destinations have a high-speed train connection, making domestic flights unnecessary. For up to date prices and information about train possibilities within Asian countries and Thailand we advise you to look at RailCC, this is a website that tells you which train lines are available and at what prices. Are you more curious about full train journeys? Take a look at dim-sun, they offer train journeys through different Asian countries. As described in the previous paragraph, a train journey from Moscow is a good possibility. From there, various providers are available that offer luxury or less luxury train travel to Thailand and the surrounding area. We have listed the most beautiful train journeys for you:
· East and Oriental Express, you will travel in a luxury train from Singapore through Malaysia to Bangkok. A 3-day trip in a private cabin with service.
· The Trans Siberia Express, probably a well-known train journey for many. A unique experience where only memories are created. The Trans Siberia Express has different routes through Asia, the nice thing is that you determine the length of the trip yourself. At each stopover you buy a ticket for your next destination. The starting point is Moscow and you can end in Beijing.
· The night train in Thailand, maybe not the most beautiful trip you can make, but if you want to see the country or continent you have to travel, no matter what. The night train has some advantages: train tickets are cheap and you save one night in a hotel, you travel at night so you can enjoy the nice things during the daylight, it is comfortable because you can lie down, you see some of the Thai landscapes, and the fact that it is better for the environment than flying. For fares and times for domestic train journeys check.
Curious about real domestic train journeys in Thailand? Then take a look at the website of 12go.asia.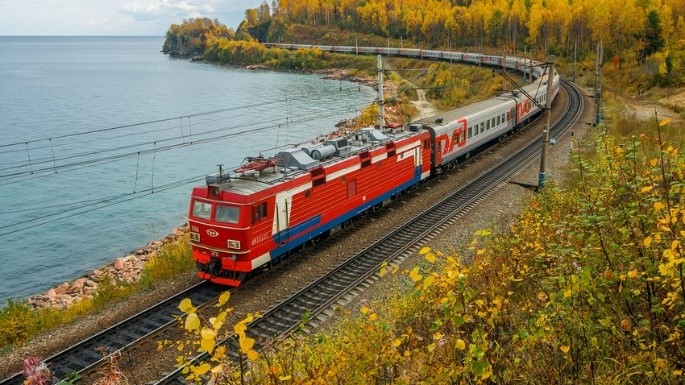 Do you even know how to sail?
Do you like to travel 100% sustainable? Then choose a sailboat as a way of transportation. Going on vacation with a sailboat is perfect for adventurers who want to travel sustainably all over the world. By using this type of transport, there are many possibilities. For example; you decide in which city you dock, which islands you visit and how to take care of yourself as a real backpacker and sail man. During a sail vacation you have a lot of freedom. A sailing vacation has a lot of opportunities, let us clear these for you:
· Freedom.
· Adventure.
· New insights.
· 100% sustainable.
We hear you saying "but is it possible to reach Asia with a sailboat from Europe?" Well let's say it's very complicated. Actually it is not possible because travelling on the ocean can be very dangerous. It is often very turbulent which makes it very risky and keep in mind that this kind of travelling means a long term vacation. However, you can do a part of the journey by sailboat and the other half by different means of transportation. For example, sail from Bangladeshi to Myanmar.
The possibilities to travel sustainably with different ways of transport are numerous, so our advice is to combine as many possibilities as possible. First read the other information about travel methods and take a look at our last sub-topic.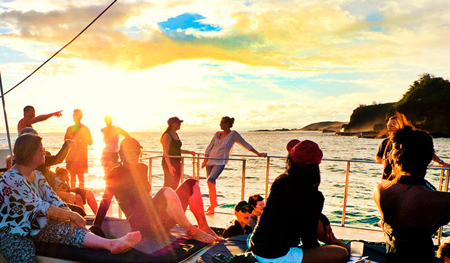 Backpacking!
ADVENTURE THAT'S WHAT I LIKE! If you read this you and you know you are an actual real adventurer. Then choose backpacking/road trip as your travel method. Backpacking is not only adventurous and sustainable but also very cheap, so more money to spend on drinking beers! This method of travel is ideal for students and starting employees. While hitchhiking, people will help you to come further into the country. This is a very social part of backpacking. Interesting? Keep on reading, we will give you some tips:
· Professional backpack bag.
· Travel light.
· Make copies of your ID.
· Professional travel gear.
· Powerbank .
Choose for backpacking as a travel method, make sure you are well prepared.
Make sure you have a solid backpack bag, this will provide a lot of convenience on the way. The second bullet is one of the most important points, travel light, it is nearly forbidden to take unnecessary stuff with you, because it makes your travel more difficult. Make sure you always have copies of important documents, otherwise you can't pass some borders. Buy professional travel clothing for comfort during the trip. Last but not least, make sure you always have a power bank with you, so you are always reachable by phone for your own safety.
Is backpacking a travel method you don't like, please read our next topic about sustainable flying.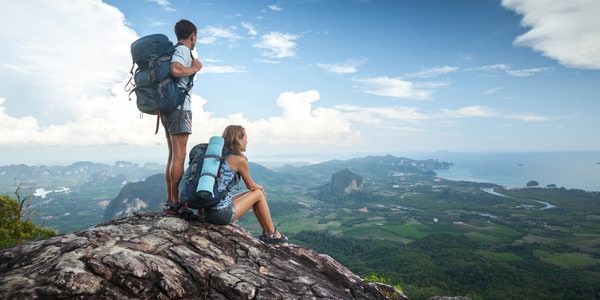 Easiest way to travel is…?
Flying! Of course the most obvious way of travelling is flying. Why? It is fast and easy to visit new places, but keep in mind that flying is the most polluting way of traveling. Happily you can choose flights that emit less CO2 than average. Also a way of sustainable flying is to donate money for trees. With this donation you make sure that you compensate for your pollution. Choose for a less-emitting flight or donate some money for trees. Our advice is to look at another way of travelling, but if you choose to fly (as we also understand) make sure you fly as green as possible.
To point out again that there are certainly advantages to flying, here are the advantages:
· Luxury.
· "Sustainable".
· Certainty.
· Quick.
· Cheap.
The conclusion about flying as a travel method is clear. There are quite a few advantages to flying, but the fact is that it is bad for the environment. A single flight results in about 133 kilos of CO2 emissions per person. An average car causes 220 grams of CO2 emissions per kilometre, based on the emission figures of all petrol. Do you really care about the world? Then leave this travel method behind you! Read all the other travel options again carefully and choose what suits the best.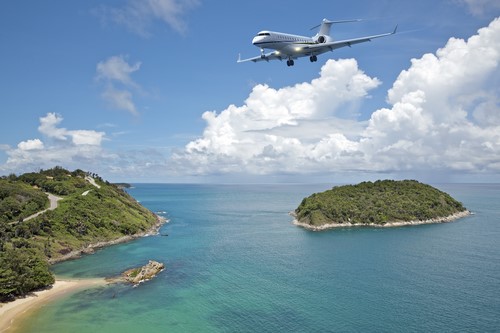 So, now it's up to you!
As a starting backpacking/traveling (ex)student it's quite handful to know the costs and having a plan for the trip as a start. We made an overview of costs. Yes we kept in mind that you are a student and all of your money has been spent on beers and books.
If you are up to take a flight to Asia, we recommend to visit CheapTickets or Skyscanner, these show you the cheapest plane tickets to fly to Asia. Do you have a low budget? Try to fly outside busy periods, like school vacations. On top of that, add the necessary visa and vaccination costs of the countries you visit and the premium of your travel insurance of your choice. In recent years the prices of our airline tickets to Asia have been between €500 and €800 per person. Make sure your plane ticket is around the same price, otherwise you need to visit a different website.
Travelling by train? Seat61 offers excellent information on train routes in and around Thailand. The price of travelling by train is a long way apart. It depends on which train, class and distance. Check Seat61 for de possibilities or ask a travel company, but this takes more money off your budget. Bear in mind that the train journeys described earlier in this blog are higher priced.
In general, the bus is the most budget-friendly option. But here too, a distinction is made between levels of luxury and comfort. The choice is wide, from a local bus company where you travel with the locals (and occasionally a rooster in a cage) to a hotel bus with WIFI and a hostess on board. This can be a cheap local bus that takes you ten to hundreds of kilometres for a few euros, or a tourist bus for which you often pay a little more. The prices for a bus vary a lot in Southeast Asia. Think about €1 to €2 per hour. For a ride of 5 hours, you pay about €5 – 10.
Of course it's up to you how much you want to spend on your trip. We recommend if you want to be on the safe side, save around €1500 per month for a trip to Thailand or its surroundings, just for the Facilities (food, drink, Accommodation et cetera). The experience of (old) backpackers strongly suggests that in countries like Thailand you lose about €25 a day.
Choose sustainability, together we make the world green again!
The different travel methods to Thailand or its surroundings are easy to summarize. Do you choose for adventure, cheap and sustainable? Then choose backpacking, train/bus trips or sailing (this is only partly possible, actually not an option for traveling). As a student who wants to relax and have an easy trip with a little care about the environment, flying is probably the best method of travelling for you. It is possible to fly a little bit sustainable if you donate trees or something else, it gives you comfort and you're quickly at your location. Choose a different kind of travel method, together we make the world a better place to visit for our future students.
{{cta('b0735404-297b-47d7-b392-774df402c708')}}