If you are planning to visit Bali, make sure to include Kelingking Beach in your planning! Kelingking Beach is one of the main popular stops on the island named Nusa Penida near Bali. This popular beach is a secluded, white sandy beach with turquoise waters and beautiful rock formations. I was in astonished when I saw Kelingking Beach in person – it's as beautiful as it is in photos!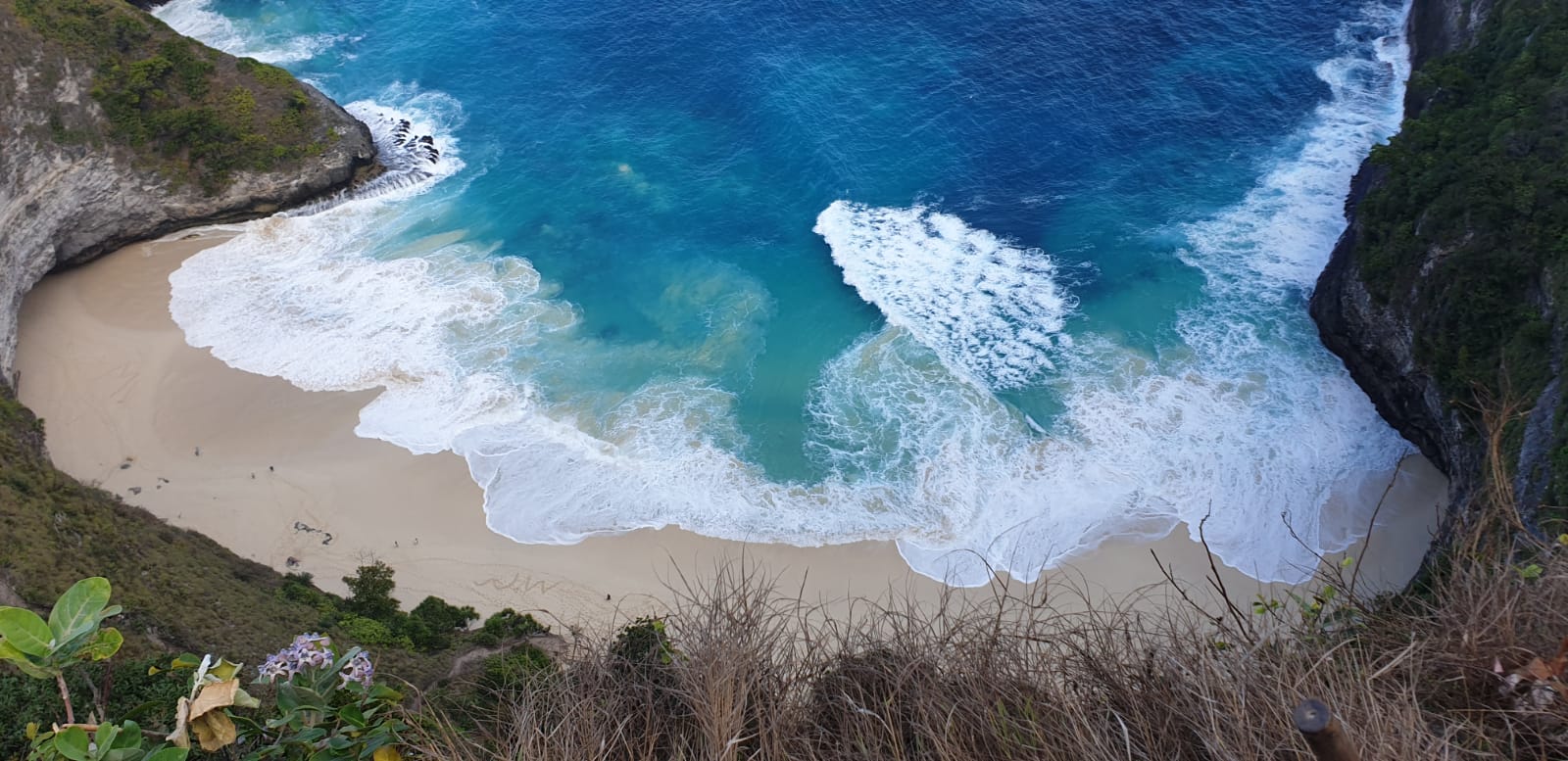 HOW TO GET FROM BALI TO NUSA PENIDA?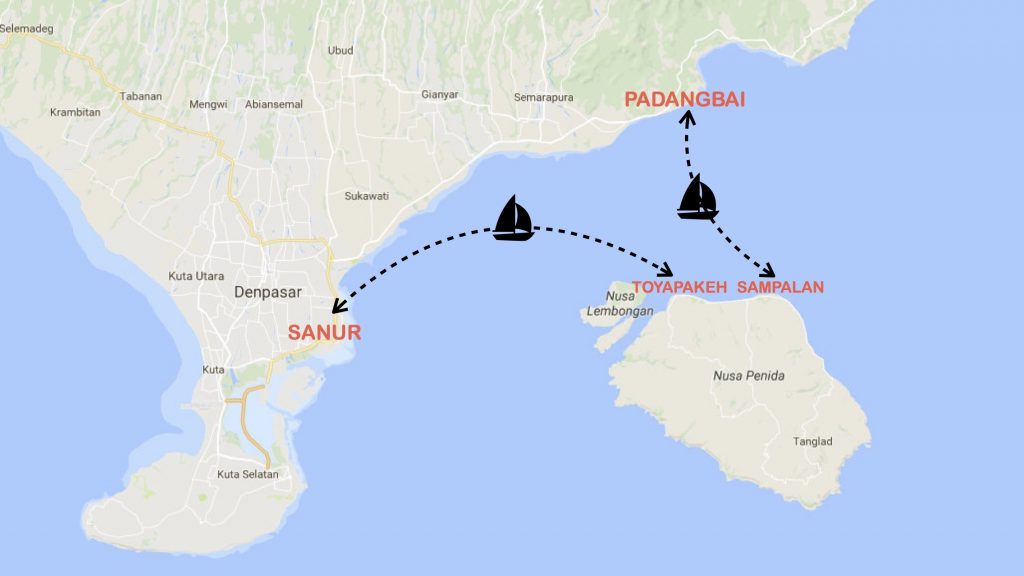 The best way to get to Nusa Penida is, in my opinion, to take a cab to the harbor. To go by cab I advise you to use the app called 'Grab'. With this app you can take the cab very cheap throughout Indonesia. You simply enter your destination in the app and you will instantly see in advance what the costs will be. This way you avoid being surprised with high costs.
The two most used harbors to go to Nusa Penida are Padangbai and Sanur, which one you take doesn't really matter. Just see what suits your planning best.
HOW TO GET TO KELINGKING BEACH?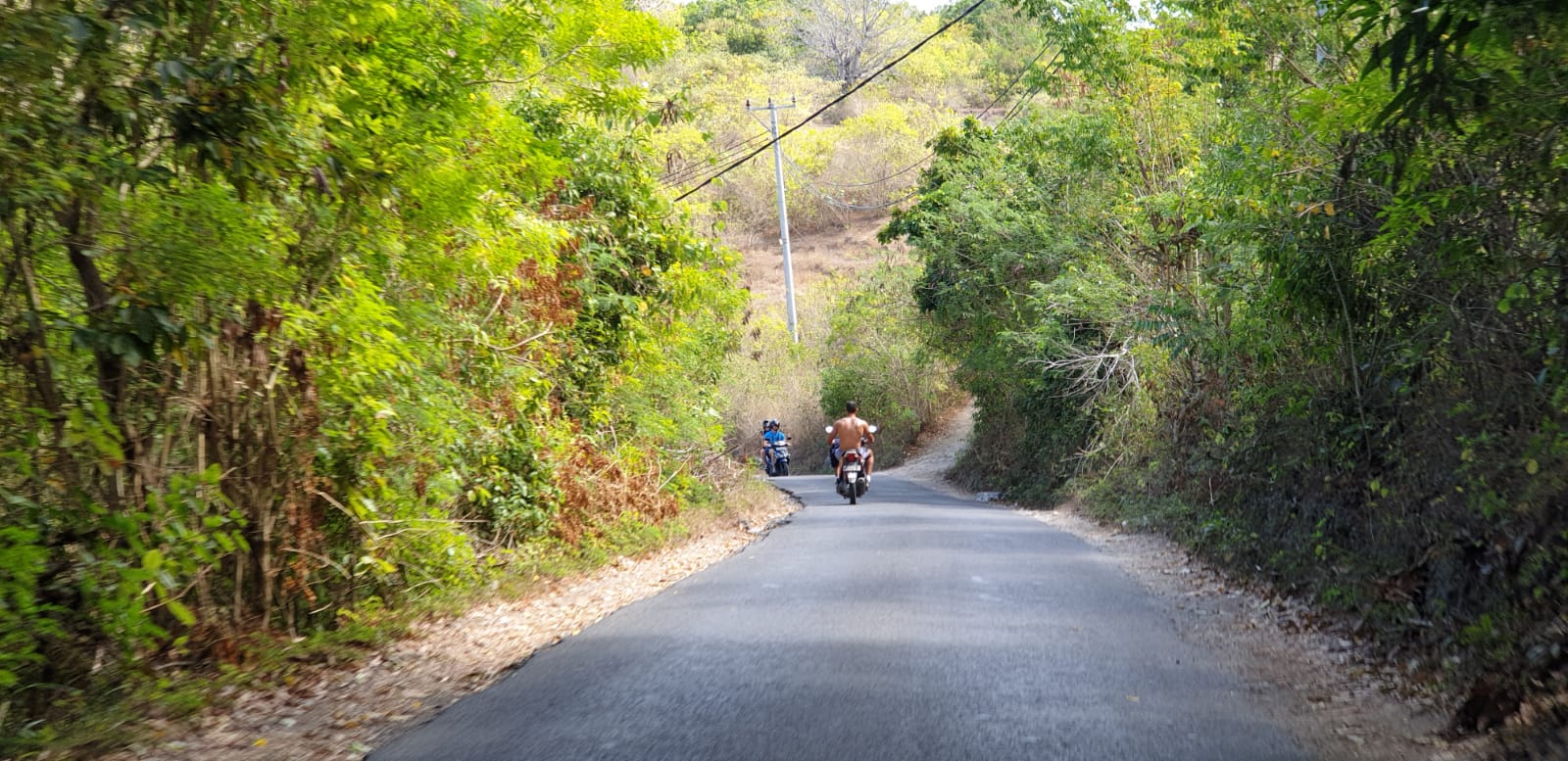 Once you have arrived in Nusa Penida you are still not where you want to be. To get to Kelingking Beach, I advise you to look for a scooter rental 'company' upon arrival. This is what I have done and what I would recommend to anyone. For a small amount of money you can rent a scooter to get to Kelingking Beach. On the way to Kelingking Beach you have beautiful scenery!
You can just use Google Maps to find the route to Kelingking Beach. Be careful and watch the road! The roads are not good everywhere and I even slipped away. Luckily I wasn't driving fast and I was able to jump off the scooter without falling. So this ended well, but could have ended badly. So be careful!
Encouragement from nice locals along the way will certainly help you 😉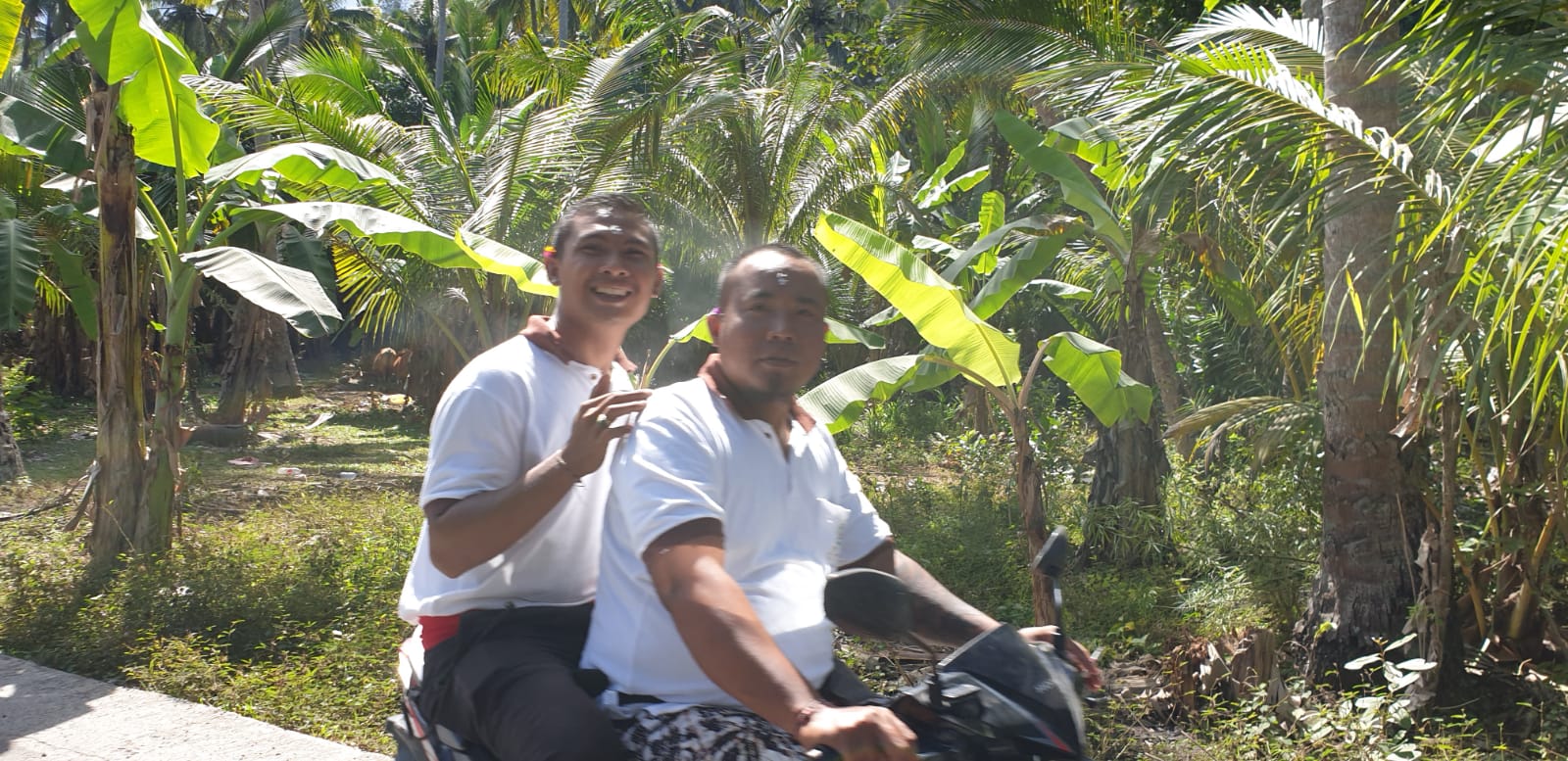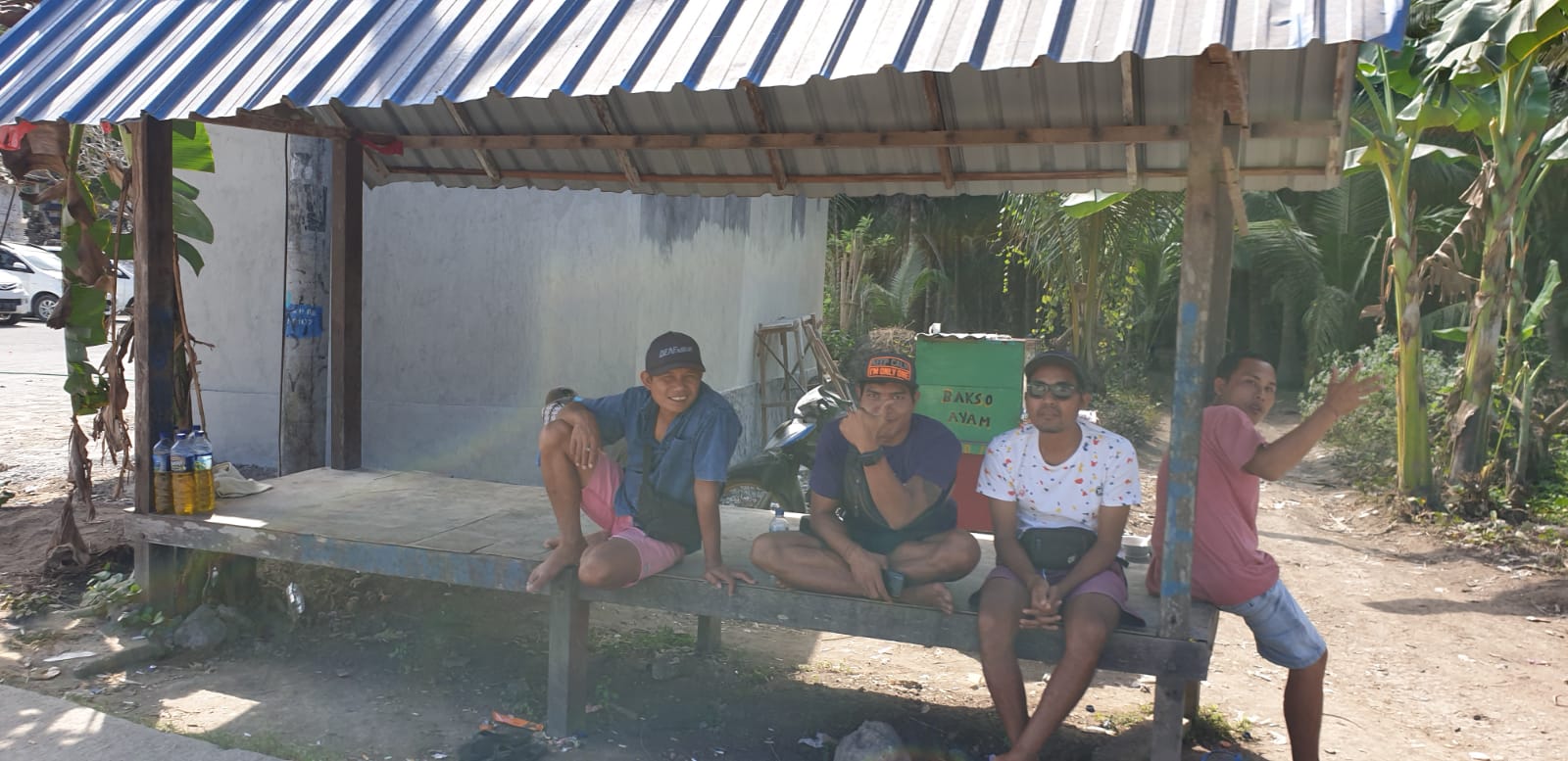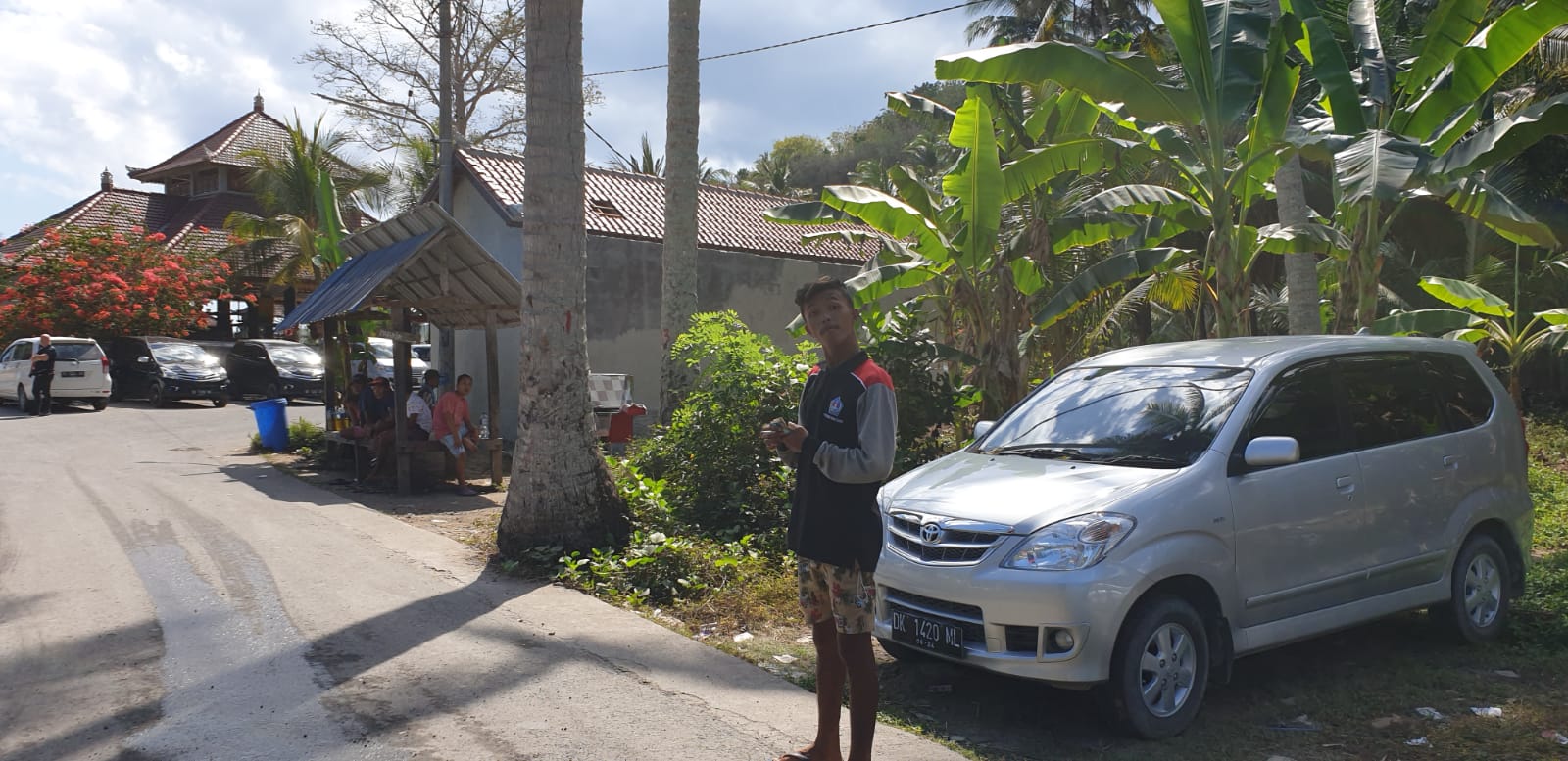 ARRIVED AND NOW WHAT?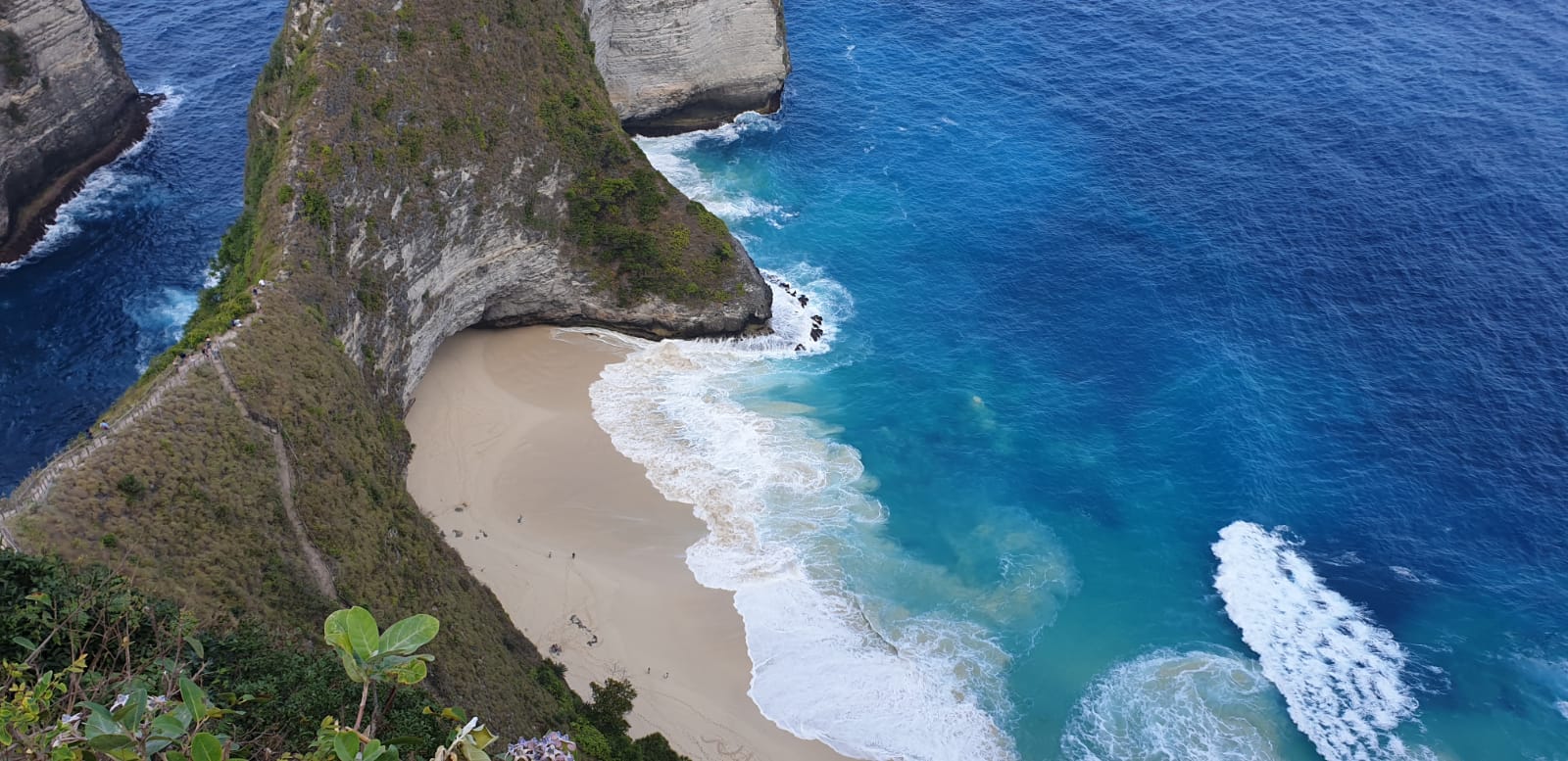 Once you arrive at the kelingking beach there are some things you can do and some things you definitely shouldn't do.
Well as you have probably already seen, the view from the beach is really beautiful! So I recommend that you take advantage of the moment to enjoy the beautiful view!
You obviously don't make that much effort to just take a picture from above and then leave again. I really advise you, if you are physically able to do so, to go downstairs to see the beach and everything around it. I have to say that it can be dangerous on the stairs. At the beginning, the side railings have recently been reinforced, but at some point not anymore. So from that point on it becomes more difficult and dangerous. So be careful and don't go downstairs if you have physical problems!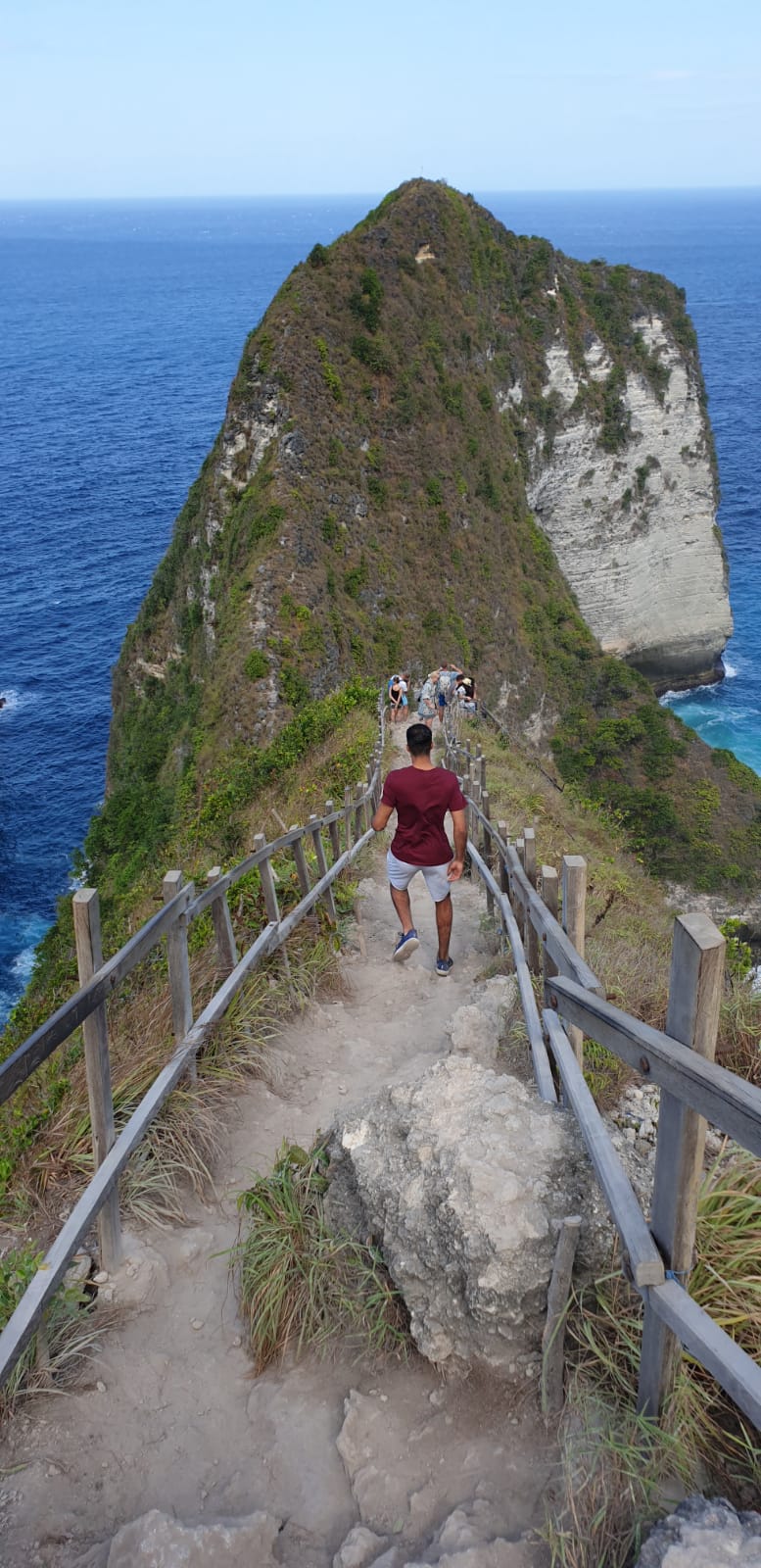 On the way down you have the possibility to take pictures, but be careful and find the right place to stop for a while. Don't rush anything and make sure you arrive safely downstairs!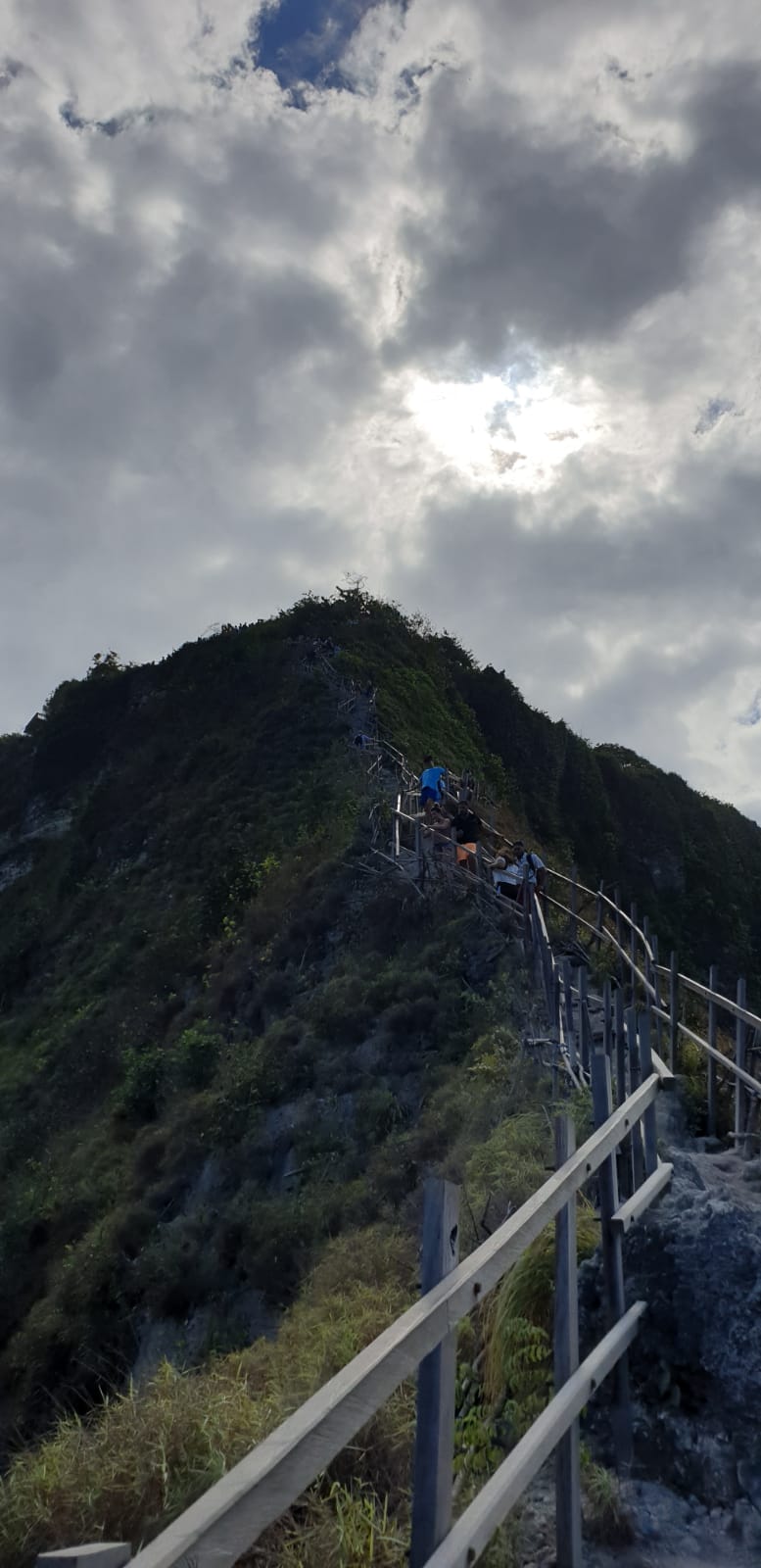 Once you arrive downstairs, your attention will be immediately attracted by the rough sea and the high waves.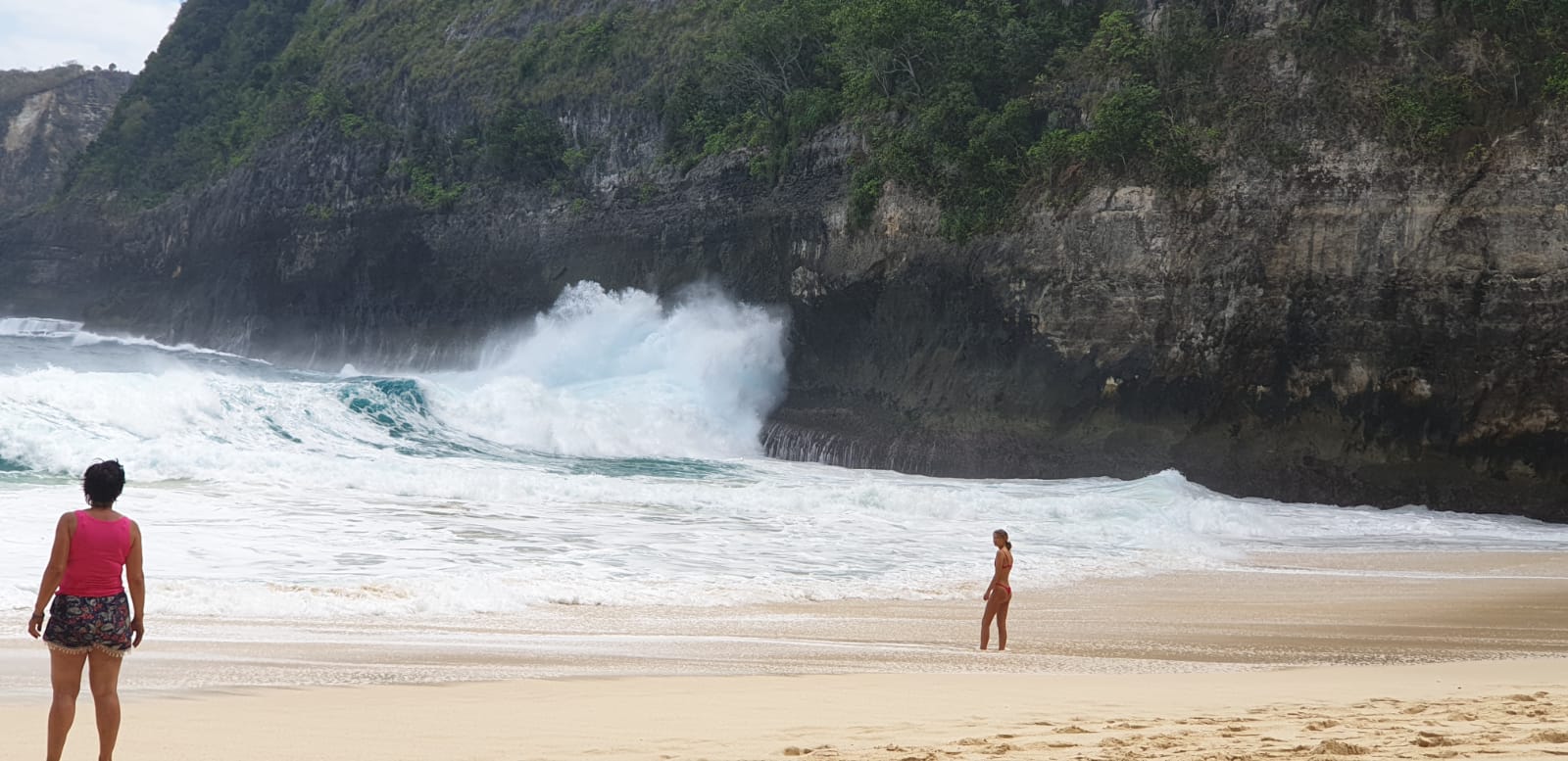 You will come across signs that tell you not to go far into the sea. You probably won't survive going far into the sea, so don't do that! I myself am 1.92 meters tall but as you can see on the picture the waves are higher than I am. The waves come as a hard impact, I can tell you. So hold on tight 😉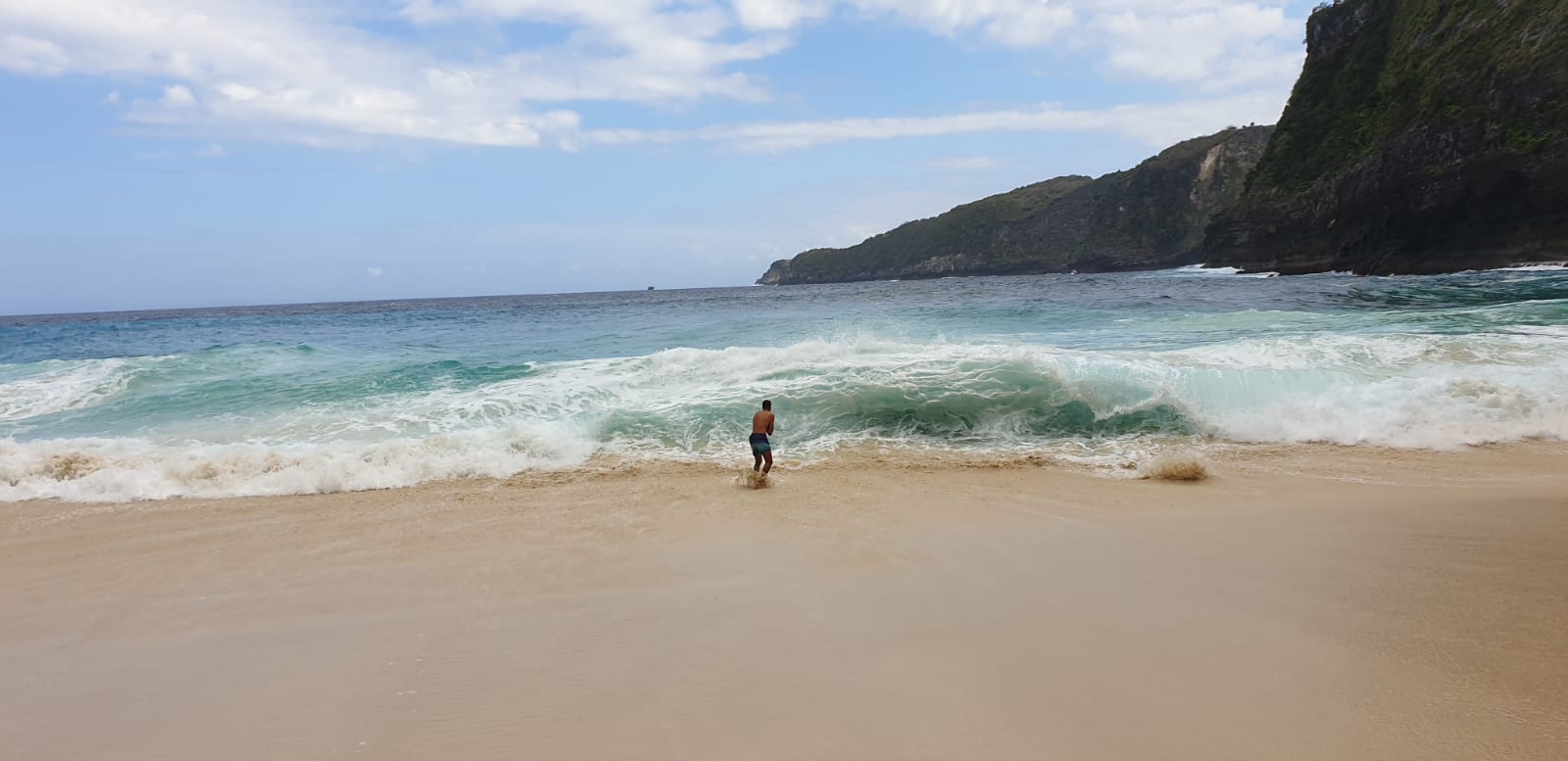 It's an experience you can't get anywhere else. What you are going through here cannot be described. The view is beautiful, the sea is beautiful with beautiful high waves and there is a calm atmosphere. It is not full of people like most tourist spots so it is ideal to enjoy all the beauty that kelinking beach has to offer at your leisure. It takes some effort to get there, I have to admit you that, but it is all worth it.
Leave your mail and receive an email with the tips you need to know before you go to Kelingking beach!
{{cta('3587f1ee-e7f0-4418-8f8d-461ed41b7c90′,'justifycenter')}}
Are you going to make the trip? Then I wish you good luck!
Thanks for reading my blog 🙂