{{cta('1ff1e04c-37ff-4d45-86eb-c8c961d070a8′,'justifycenter')}}
Noise cancelling headphone
The Sony WH-1000XM4 is one of the best performing noise cancelling headphones. You can listen in full peace mode to your favorite singer without hearing one single thing on the outside. Besides the great soundquality it produces it has a battery life of a stunning 30 hours of normal use! It is wireless up to 30 meters. You can also easily put it in your bag because it is foldable and light. You only have to make sure that noting in your bag is leaking because this headphone is not water-resistant. Coming in at $350 it is not a cheap headphone, but you do get top of the art quality and you don't want to forget this one to come along on your adventure.
Powerbank
Sightseeing is one of the most spectacular things to do when you are going to travel the world. Massive mountains, cultural buildings and a lot of other things will make it hard for you not to photograph it with your smartphone. When you are done making all the pictures you will see that your battery has drained a lot. No worries! Our first gadget will help you with that. A powerbank on a trip is a must, because no one wants to end up with a dead cellphone. The powercore 20100 has two USB ports, so you are able to charge up to two devices at the same time. Coming in at 355 grams this lightweight powerbank can charge your iPhone up to 7-8 times! And for $35 this is a real steal.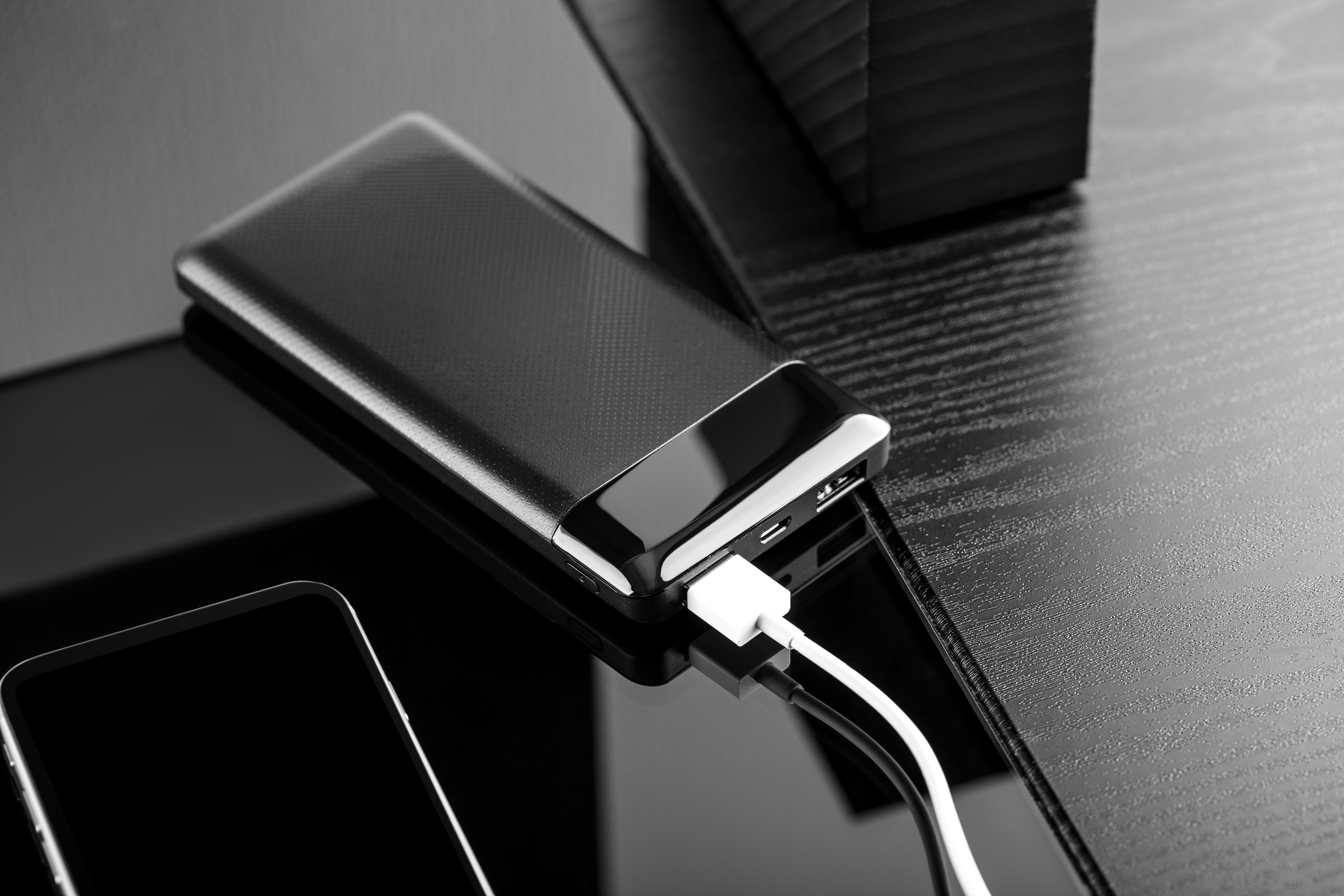 Lightning to USB cable
When using a powerbank or other electronics that you have to connect your iPhone to, we have a simple gadget for you. The four-inch lightning to USB-A cable. No more messing around with disconnecting your USB cable from your charger. This small yet effective USB cable is perfect for trips which requires comfort, no long USB cables hanging everywhere. It is also made from a durable kind of plastic, not like any of the aftermarket USB cables that break at the end. There is nothing more stressfull than having an empty battery and a broken USB cable.
Osmo gimball
Coming back to the fact that your iPhone will shoot more photos and videos than ever before, we would like to give you a little gadget that will enlighten your content. The Osmo Mobile 2 handheld smartphone gimbal. This stabilizer can fold itself, so you don't have to worry about it taking up too much space. It also has built-in controls that can rotate in one sweeping motion, this will result in a much steadier shot than doing it with your shaky hands. The ergonomic handle provides a comfortable grip, which, along with the gimbal's portability and ease of use, makes it a game-changing travel gadget for vloggers and YouTubers who spend a lot of time shooting. Coming in at $69 this has a really nice price-quality balance.
Gopro Camera
When travelling you will also participate things that require a bit more action, like ziplining, duneracing, carting, or just simply making your way down the road on a scooter. It comes in really handy if you wear a GoPro. This little action camera will shoot incredible footage with a really nice stabilization. There are also a ton of mounting clips so you could either mount it on your chest, scooter or head. The downside is the price, coming in at $500 it is not cheap. Its more expensive really. This camera will shoot high quality content for those who are familiar with editing and colorgrading.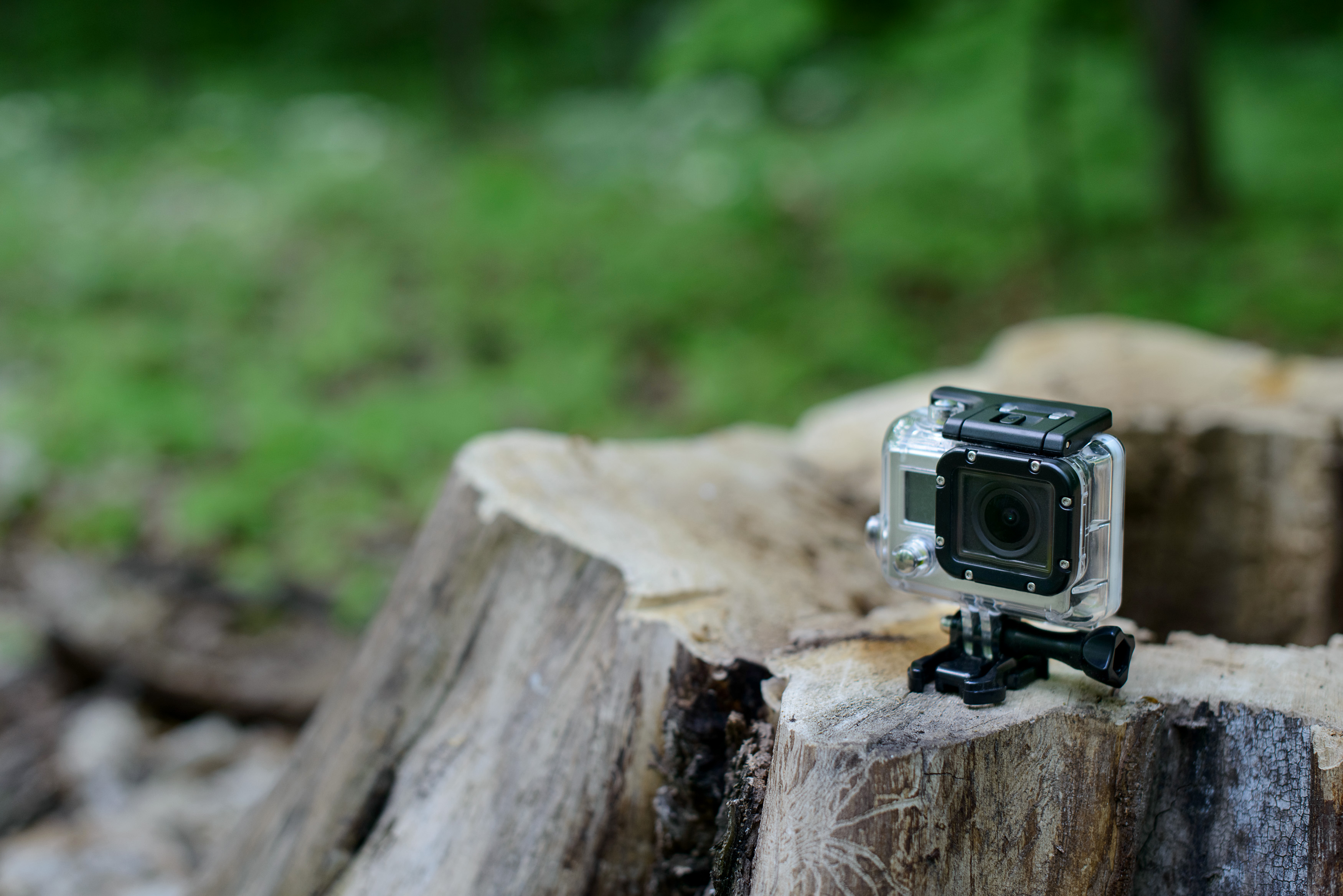 Travel Drone
The DJI Mavic Pro 2 has a new 4K Hasseblad camera, intuitive smartphone control and a stunning 31 minutes of flying time. This is one of the best camera drones on the market today. It is really compact, so it won't take up too much space in your backpack. Don't be scared to lose signal with the drone, it can fly up to 4.3 miles away! It can shoot 4K in 30fps, 1080p at 120fps great for slowmotion shots, or pictures in 20MP Raw. This is more for the travellers that are focused on bringing back high-quality content of places that they have vistited. Starting at $1400 this is an expensive but a really high-quality drone that you really need for documenting your travel experience.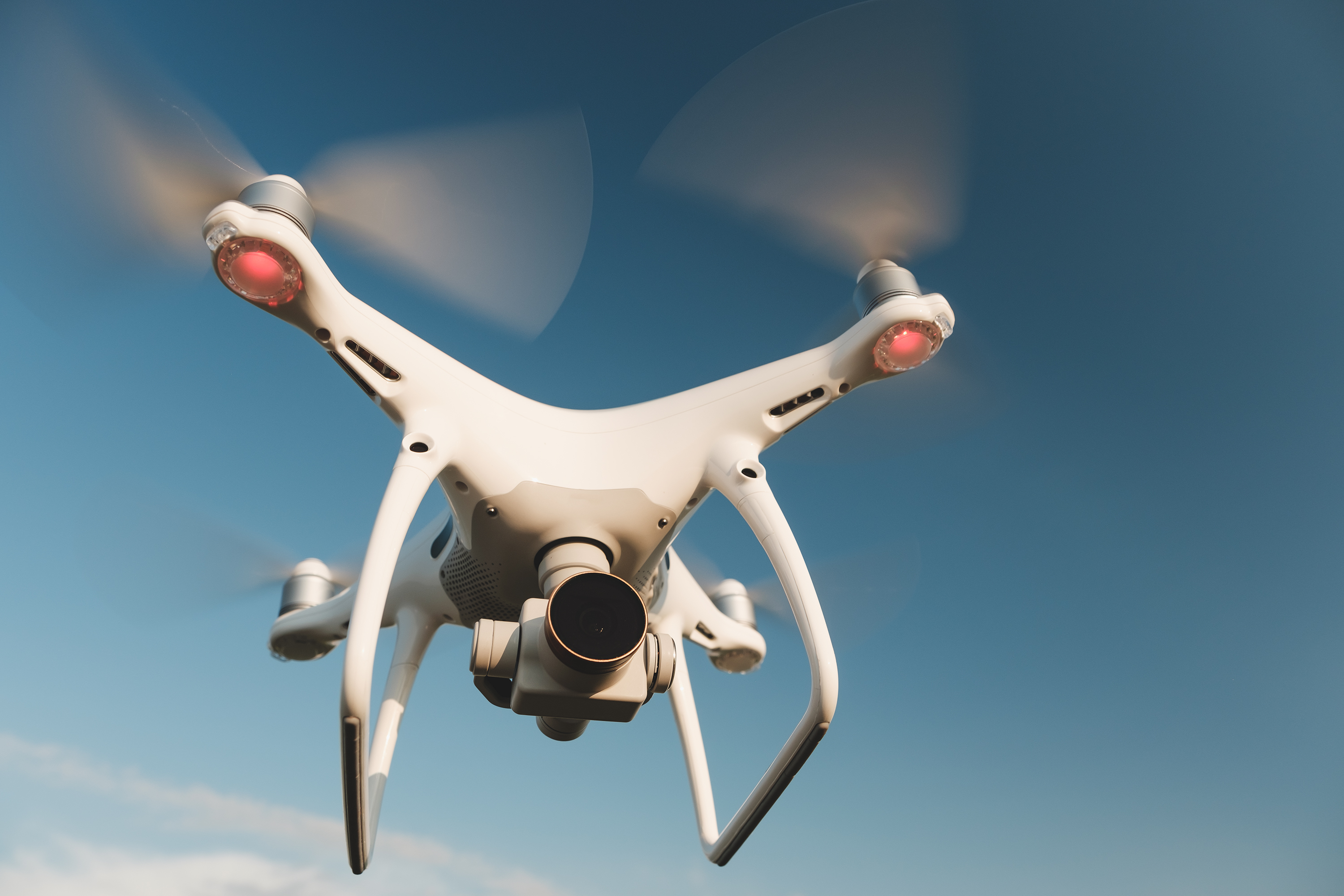 Convertible backpack
Backpacks don't always have to be big and bulky. This backpack stands out from the rest. Made from 1680D Cordura ballistic Nylon, the Air Flight Pack 2 is an extremely durable and practical backpack. Created with traveling professionals in mind, it sports a smart, versatile design that allows you to switch it from backpack to shoulder bag to briefcase in seconds. Whether used as a daypack or flight companion, this rugged & refined convertible bag has room for all your work and tech essentials and keeps them organized with a multitude of pockets and compartments. It is very usefull to switch between these types of bags depending on your destination or comfort. When you have a business meeting it is nice to have a shoulder bag, so your suit doesn't get wringled. And when you are done after a long day of working you can change it to a normal bag and get that weight off of that one shoulder.
Water purifier Bottle
Studies shows that most of the travelers' health problems are caused by environmental problems. It's caused by little things that you don't think of that quickly, such as drinking contaminated water what seems to be crystal clear. That's why you have to use a water purification system in foreign countries. You can buy bottles of water when you are in a local shop of course but when you find yourself into remote locations with harsh environmental conditions such as Africa, Asia or the Middle East which are also known for their unsafe tap water, you will be very happy to own a water purifier bottle.
The GRAYL's Ultralight Purifier transforms any tap or clear natural water source into pure drinking water in just 15 seconds. The bottle can purifie up to 0,5 liter of water in one go. It comes with a replaceable purifier cartridge that can last for about 150 liters. It provides protection against viruses, bacteria, heavy metals, as well as many chemicals. There is no time for illness when you finally go on that adventure where you have been saving for. And one tip, don't count on the hospital if you are in a really remote area. The doctor might dismiss you for having a headache but it might be a mysterious insect that is digging itself into your brain.
Self-powered inflatable light
Finding yourself in a lowlight environment will sometimes give you the creeps. Having lamination will help you continue your journey or will even scare off unwanted predators. Having a flashlight on you is reallt great, except for the batteries they run on. One time they will eventually give up and then you can't see anything anymore. Luckily there is a solar powerd light. It is called LuminAID. This light is a smart and sustainable source of light who will lighten up your next adventure. All you have to do is leave it out for 6-7 hours in the sun. This innovative lamp produces 16 hours of LED light, that is equal to 1,5 nights from dusk till down. Besides the massive hour spread this lamp can give you light, it is also extremely portable, waterproof and only weights around 56 grams!
Credit card folding knife
Sometimes when travelling, you will need a knife. This knife is the best tool for travellers that don't want to have a huge knife. The sleek design of this knife is so flat that you can shove it into your wallet without noticing anything. It is also extremely light, coming in at 13 grams! It is formed from ultralight polypropylene, which is very heat resistant so you can use it for coocking. It comes also really handy for those who are going on a survival adventure and want to bring as less as possible with them. Weighing in the 13 grams you won't even notice it that you have a knife on you. But here is the surprise. It's not just a folding knife. It also includes a bottle opener when you need to pop that coke or cold beer when it's time. Having a set of tweezers also comes in very handy when you have a splinter in your foot and walking is getting really uncomfortable. You also get a magnifier in the credit card-knife, don't ask me why but you will need it if you are going to study the anatomy of an ant. Knowing the most important specs of this folding knife you also get a big and small slotted screwdriver, a ruler and a position wrench. In case you get locked up and need to get out of there.