The Netherlands are known for their knowledge of water but Giethoorn is even in Holland a special place. This town capture a lot of water and all over the place you can go with the boat. It is a beautiful place and people all over the world are come to visit this place.
General
Giethoorn is a village in Overijssel, one of the 12 provinces of the Netherlands. This place has about 2800 inhabitants and is a famous Dutch tourist attraction. The village has many canals and ditches that connect ponds and lakes. And is also called the national water village. These canals and ditches were created because of the exploitation of peat, the peat was transported by water to central places. Because of these water connections there were all kinds of small islands with a few houses on them. These houses can only be reached via bridges or a boat. This is also the reason why Giethoorn has become famous and nowadays even an internationally known attraction. This is partly caused by the fact that Giethoorn got a place on the Monopoly World Edition in 2015.
The comparison is sometimes made between Giethoorn and Venice. This is because both have a lot of water in the village slash city. You can sail around through arches that are typical for their region. What in Venice the gondola is, is in Giethoorn the punter. A punter is a wooden sloop where the propulsion is done with a long boom. These two ships resemble each other because also in Venice the gondolas are driven by means of a long boom.
Sail
Giethoorn is known for boating and is unique in the Netherlands when it comes to boating It is therefore an absolute must to go boating through the village. There are several types of boats for rent but it is also possible to explore Giethoorn with your own boat. For the rental boats you can choose from several options: sloops, whisper boats, canoe / kayak or a so-called punter. But it is also possible to get a tour, this can be done by a large boat or in a punter. On a boat tour in a punter the guide will operate the boat but if you rent a punter you will have to do this yourself. If you want to hear something, it is also recommended to sail through the national park Weerribben-Wieden. This national park is known for its tranquility and beautiful nature and is located right next to the village. But more about this will be told in a moment. The most used vessel is the whisper boat, this is a boat with a silent (electric) engine. Because of this the village is not noisy by all kinds of engine noise. In addition, it is also wonderful to sail through the Weerribben-Wieden park with such a quiet boat and enjoy the silence around you. With this boat it is also possible to spot wildlife that lives in the park.
Walking and cycling
Giethoorn can also be discovered by bike or on foot. You get a completely different view of the village than when you sail through the village. The cycling routes lead along the most beautiful spots and you are also active. On this website are a number of beautiful routes for cycling. Many of these routes also pass through the park Weerribben-Wieden. You can bring your own bikes but there are also plenty of possibilities to rent them. Besides quiet cycling there is also the possibility of mountain biking there are many routes in the area.
Museums
In Giethoorn and surroundings is besides active activities also the possibility to visit museums. There are several museums about all kinds of subjects:
Museum The Old Earth; A gems and minerals museum you can see various own stone minerals and fossils this is a unique collection with finds from all over the world. There is the largest egg in the world, the amethyst geode from Brazil and a petrified tree stand the America.

Automuseum Histomobil; An exhibition with various cars but also other means of transport and even skates.

Scheepswerf Schreur & Scheepswerf Wildeboer; Here the famous Gieterse punters are built in a traditional way, and this process can be followed entirely at these shipyards.

Shells Gallery Gloria Maris; With various rare and precious shells you can see all over the world.

Museum Giethoorn 't Olde Maat Uus; A historic farming village where you go back in time. Everything is exactly recreated with how it used to be and there are even people walking around in costumes.
Attractions
In the vicinity of Giethoorn are also several attractions to find. Some (subtropical) swimming pools, an animal park with Indonesian animals and an Orchid garden. There are also activities such as miniature golf, archery, escapesroom and treasure hunts for the youngsters to do.
If you want to drive a little further it is also possible to go to Walibi Holland. This is three quarters of an hour's drive from Giethoorn and is one of the amusement parks in the Netherlands. There are several roller coasters, water attractions and children's activities. On the site all attractions are listed and you can discover the park.
Weerribben-Wieden
The national park Weerribben-Wieden is the largest contiguous bog swamp area of northwest Europe. The swamp area covers more than 10.000 hectares and there is room for unusual plants and animal species. Besides a beautiful boat trip through the area it is also possible to enjoy walking or cycling. After recreation I sit in the park also possible to eat and drink at various eateries. Throughout the park you can find information about the park and this is freely available from all entrepreneurs who are affiliated with a host network these entrepreneurs can be recognized by a logo on the facade.
There are several (wild) animals living in the park, in the water otters can swim, many species of fish but also water insects. Many water birds and other marsh animals live on land.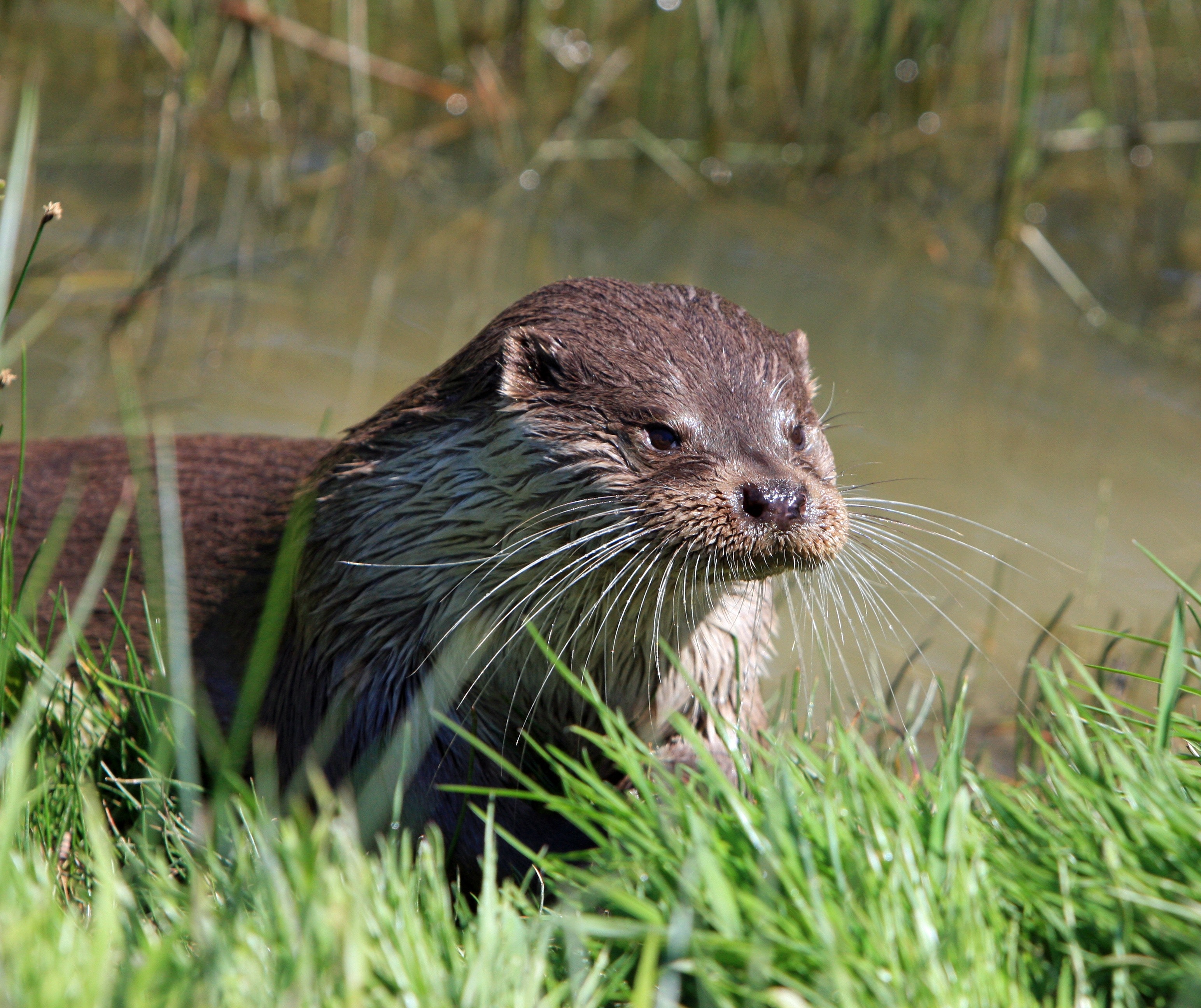 Busyness and accessibility
It is often busy in Giethoorn many foreign tourists come to see this place but also people from the Netherlands come for a day trip to Giethoorn. Therefore, it is wise to arrange things like a boat, tickets and transportation in advance so that there are no problems that things are no longer available. When the weather is nice in summer it is always the busiest in Giethoorn, in spring it is often a bit quieter. In winter it is very quiet in the village but even then it is beautiful with all those canals.
In high season Giethoorn is also less easily accessible. From Amsterdam it is about an hour and a half by car. The car can be parked in the village after which you can continue on foot. It is also possible to travel to Giethoorn by public transport, it is then about two and a half hours by train and bus from Amsterdam. In the vicinity of Giethoorn is the possibility to buy a day ticket that ensures that around Giethoorn you can use any bus all day. This also allows you to easily get to the national park Weerribben-Wieden. In the busses and train it is limited possible to bring your own bike, so always check this.
Stay the night
After a day full of experiences in Giethoorn it is also possible to spend the night in this beautiful village. There are several campsites where you can pitch a tent or rent a mobile home. There are also several campsites that offer the possibility to spend the night in a harbour by boat. You will need to book these sites far in advance, which they are often occupied. Another option is to spend the night in one of the many hotels or an apartment through a booking site.
Conclusion
As a conclusion we can say that it is definitely worthwhile to go and see Giethoorn in real life. It is a unique experience that you will not easily forget. Sailing through the canals and canals of the village. The unique Gieterse punter. Sailing through the peace and quiet of the natural park. But also walking and cycling in this vast nature park. There is also plenty to do in one of the many museums or attractions. Think of the museum 't Olde Maat Uus where you really go back in time or Walibi Holland where you have the most exciting roller coasters. Ask yourself in advance if you don't come in the high season because it can be very busy, in spring or autumn it is often a bit quieter. This makes it easier to book an overnight stay a little later, but be on time in the summer! And then I would say as we always say in Holland: Tot ziens!
Would you like to read more about beautiful dutch holiday destinations? Click on the button and leave your email, then you will receive an article about Friesland, another beautiful sailing location in the Netherlands.
{{cta('442f93cb-96c5-4381-89d2-78bffcfa30d5′,'justifycenter')}}Or
{{cta('7a86c8e5-32f3-41de-b6fc-58d80827643d','justifycenter')}}