I can already feel the wind blowing through my hair when I think back about driving the scooter on the messy roads of Canggu, Ubud and the rest of the beautiful Indonesian island Bali. Backpacking in Bali gives you an amazing feeling of freedom and the island has literally everything to offer. From the beaches on Canggu, to the rice terraces in Ubud, from climbing a beautiful volcano up north, to going crazy at the parties in Kuta. Bali has EVERYTHING. If you are planning a round trip in Asia, you should definitely include Bali as one of the destinations. In this article I will give the perfect Bali round trip based on personal experiences.
From the sandy feets in the south of Bali to swimming with dolphins in the north
If you are going to Bali, I strongly recommend you go for at least 2 to 3 weeks. This island has so much to offer which is why a one week vacation a serious no-go is when you travel to Bali. As I said before, I will give you the perfect round trip in Bali based on my own experiences. This round trip starts in Canggu, about an hour north from the airport and will end in Kuta, a place south from Canggu. In this round trip there is everything for everyone; beaches, jungles, waterfalls, dolphins, islands, sight-seeing, snorkel activities, sunsets…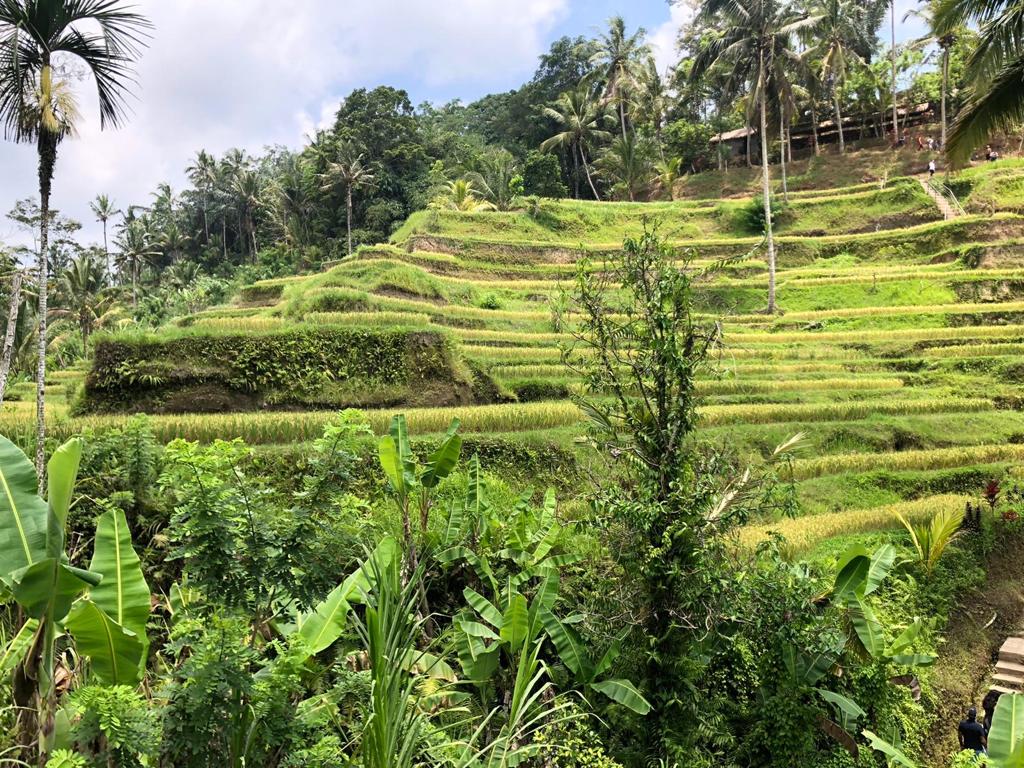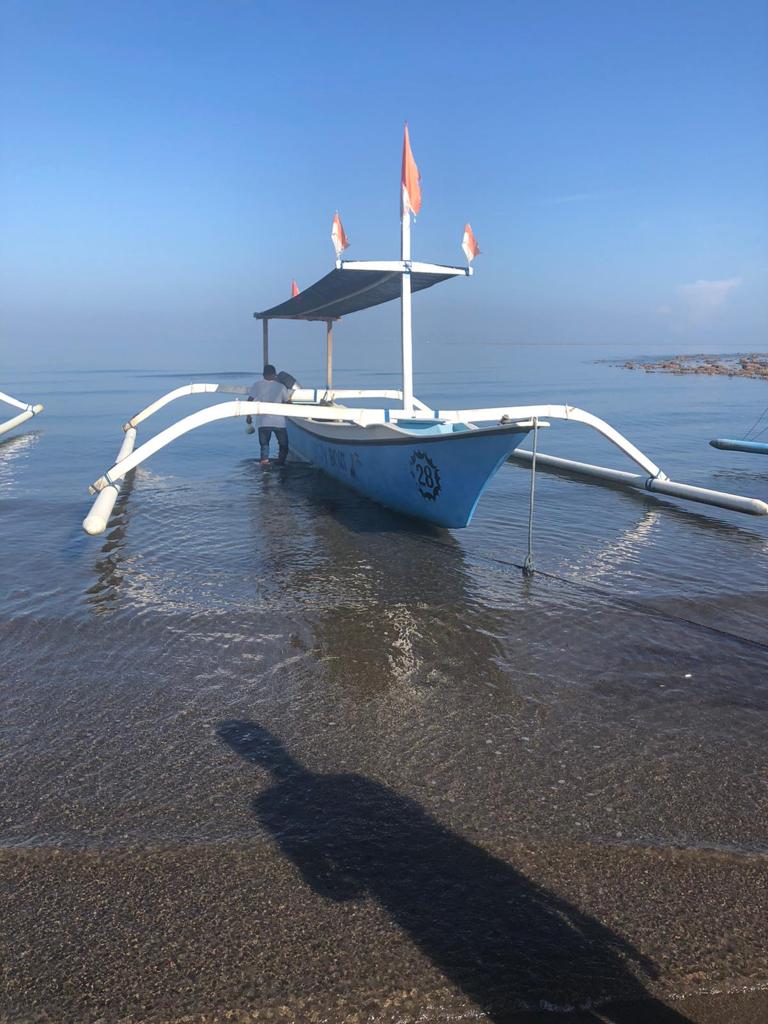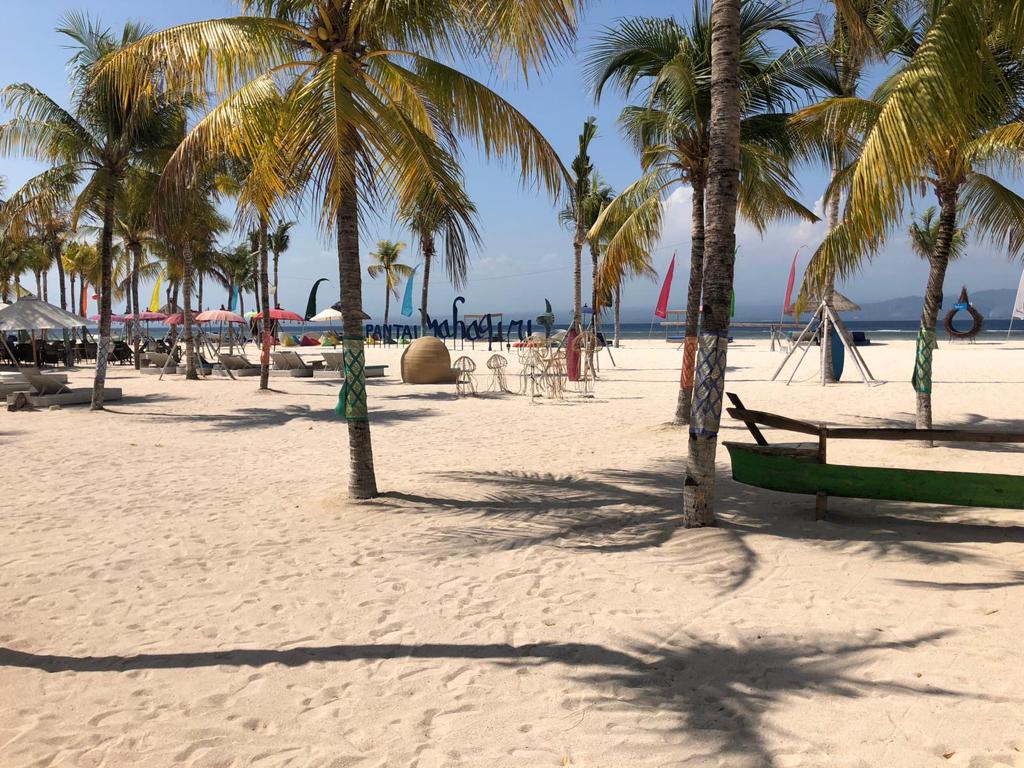 Canggu
We will start this round trip in Canggu. Canggu is a new upcoming area and there is a real surf kind of vibe with a lot of vegan restaurants, Instagram café's and co-working spaces. There is a huge community with people who live a location independent life, which basically means they own a business from their laptop. You will meet a lot of different people from all over the world. I highly recommend Old Mans's. Old Man's is a famous beach club where you can socialize with other travelers and watch the beautiful sunset while enjoying your Bintang. The next morning you should get up early, hit the Canggu roads with your scooter and go to the beach to learn how to surf. Canggu is probably one of the best spots to practice surfing. You can hire a surfboard for only 3 euros for 2 hours and believe me, it's far more fun in the morning at sunrise or around sunset. After your surf session you should really try a traditional Balinese massage. It's super relaxing and will cost you only around 5 to 8 euros for an hour. I recommend staying in Canggu for maybe 3 or 4 days and after that you have probably enjoyed the most of it.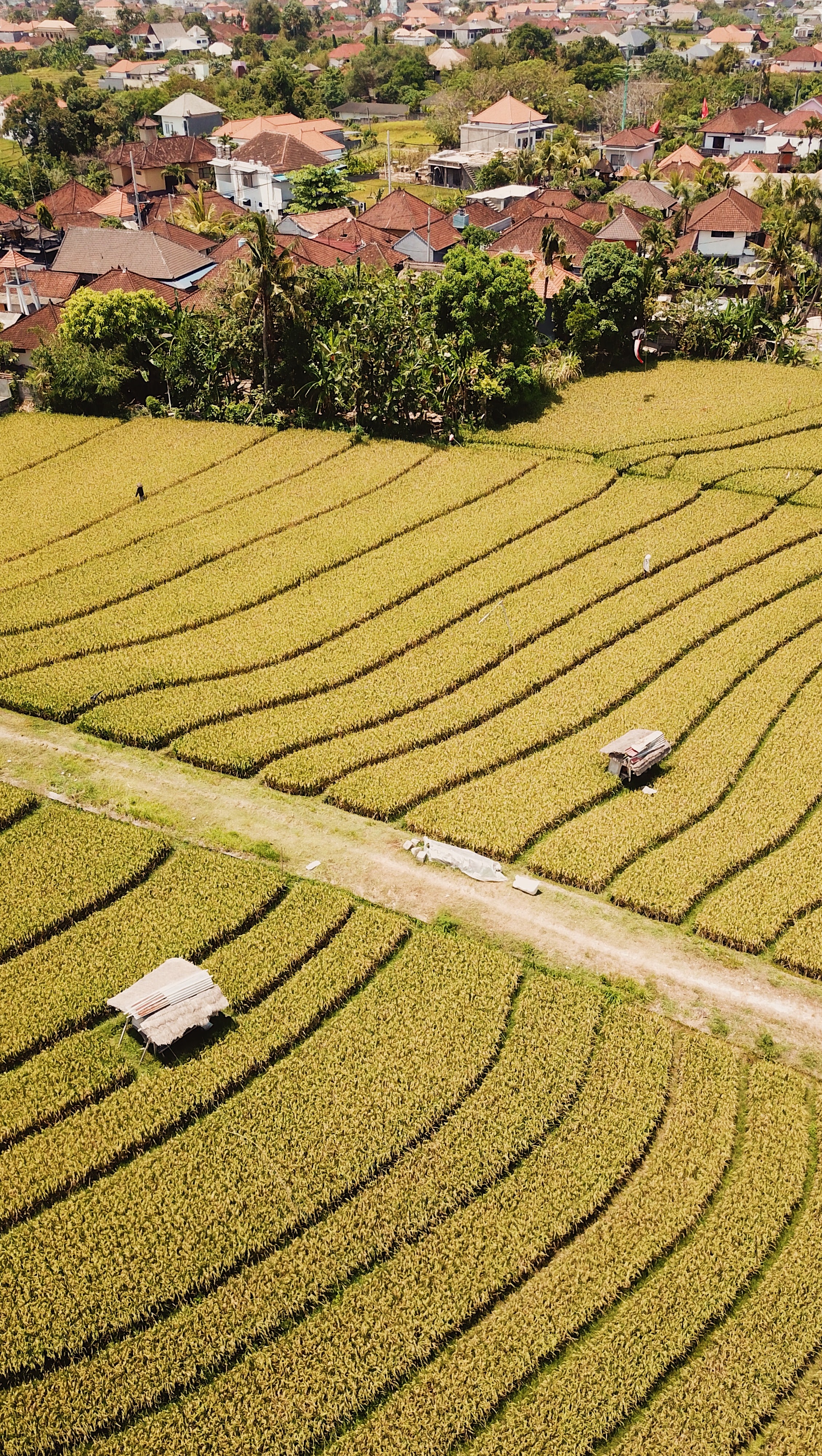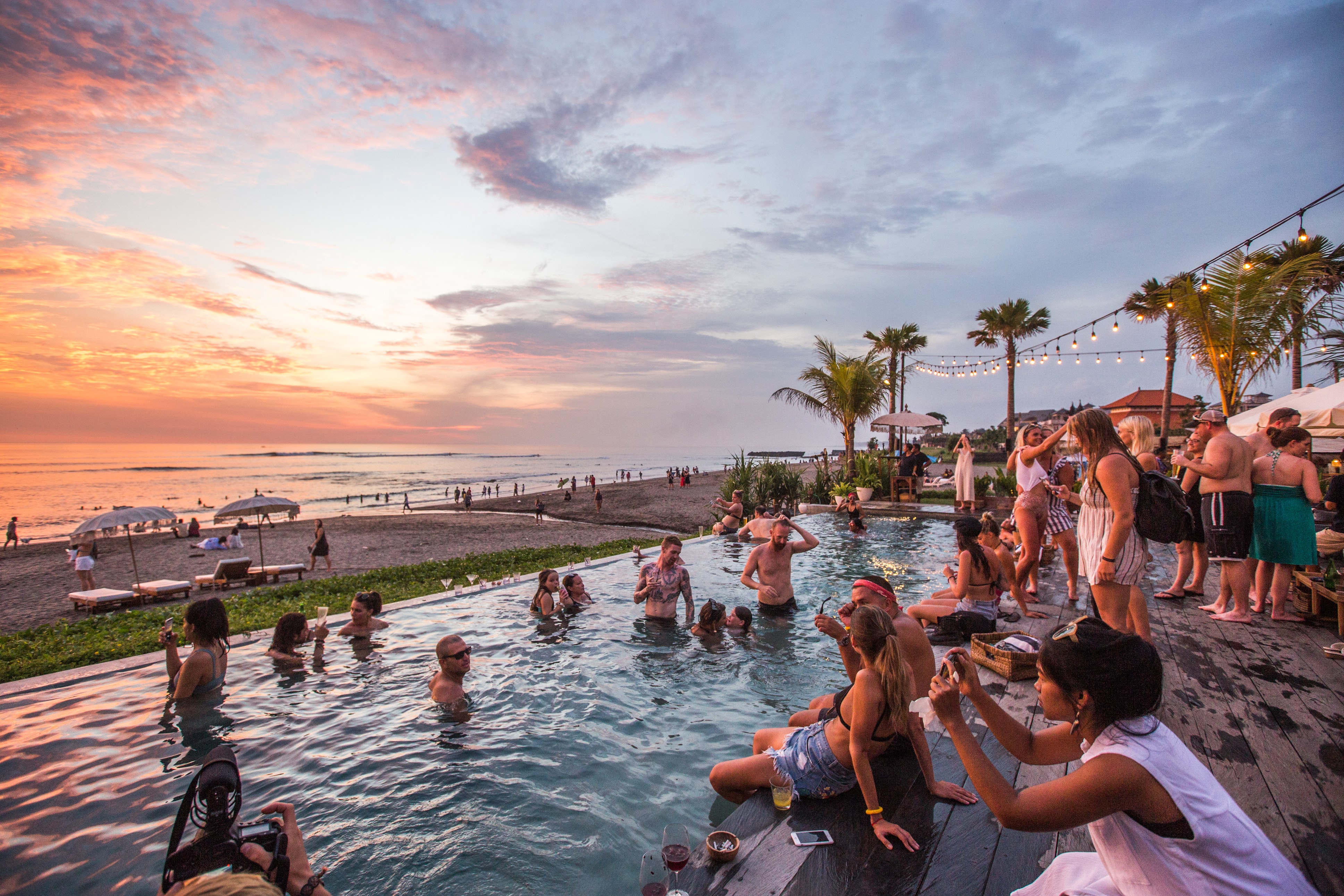 Ubud
After you finished your time in Canggu, it's time to hit the road again, this time for an hour drive up north to go to the more centrally located city called Ubud. Ubud also has a lot to offer. I describe Ubud best as the city of Bali where there is a lot of tourism, but you can still see the real Balinese culture. There is a lot of temples you can choose to visit and of course you need to go to the Tegallalang rice terraces. These are probably the most famous rice terraces of Bali. I recommend going early on the day to avoid the tourists, because there can be a lot and it will make the experience less magical.
The food in Ubud is also very good. I highly recommend going to Café Vespa, a nice café close to the busy centre of Ubud. After you enjoyed your tasty Quesadilla in Vespa, you should drive the scooter 10 minutes east to enjoy the monkeys at the famous monkey forest. Monkeys are everywhere in Ubud, but especially at the monkey forest there is a lot and it's really a beautiful place to visit. After going to the monkey forest, you will drive your scooter back to the centre of Ubud, because slightly outside of town there is a beautiful path with hills and jungle everywhere. You should visit the Campuhan Ridge walk at sunset to get the best experience. I recommend you stay for 2 or 3 days in Ubud before you go up north to Lovina.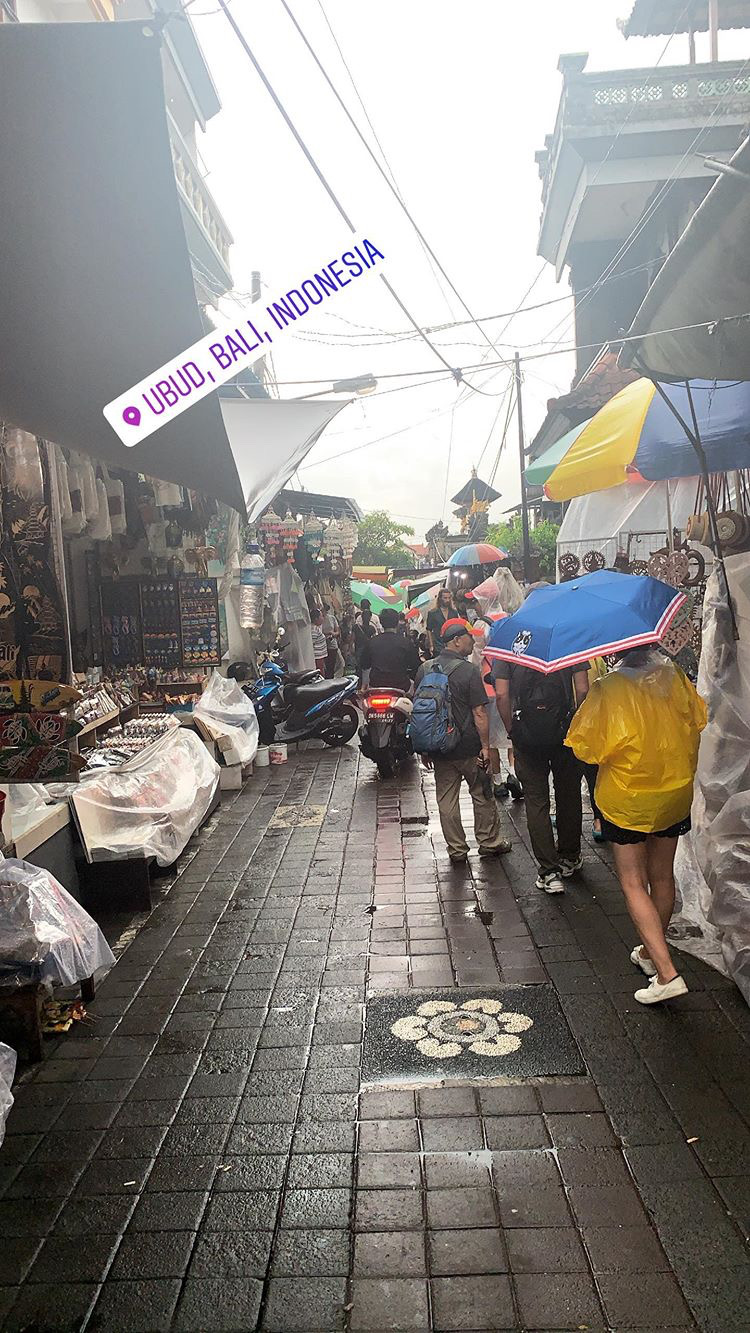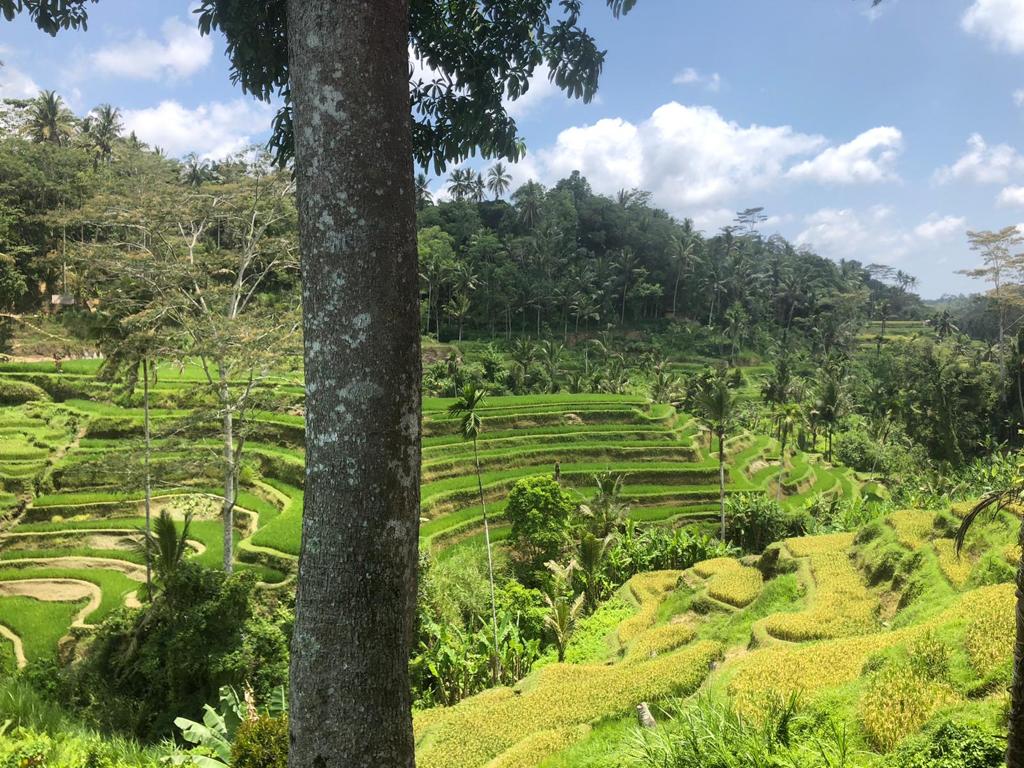 Lovina
After you enjoyed the beautiful rice terraces, culture and food from Ubud, it's time to drive up north in direction of the seaside resort Lovina. Lovina itself has not very much to offer, except for swimming with dolphins, which is been one of my top experiences in Bali. But the drive from Ubud to Lovina is one to remember. There is a lot of water falls and rivers you can explore along the way, but for me, the most remarkable stop was the Sekumpull Water Fall in the north. It's truly a hidden pearl in the jungle. There are 7 waterfalls surrounded by the most beautiful flora you will find in Bali. It's a real experience. Besides the Sekumpull Waterfalls, you should also visit the Twin lake, a big lake you will drive by when you go to Lovina. The more you go north, the more mountains there will be with beautiful landscapes. One thing to remember is that you need some warm clothes because you will be driving in the mountains where it can be a little cold. Once you arrived in Lovina, you will notice that there is not a lot of tourists and when you go to the beach, you will notice less waves and a more peaceful vibe. It's not the most beautiful beach, but you will be here for the dolphins, after all. After you enjoyed dinner you should go to Bayu Mantra Bungalows. For only a few euros per night you can hire a Bungalow where you can sleep so that you will be fresh in te morning. It's important to get some good rest because at 6 am you will be expected at the start of the dolphin tour. You can do the tour alone or with a group and with a group it will cost around 15 euros. You can ask the guide if you can go overboard to snorkel with literally dozens of dolphins. They will be everywhere swimming around you. It's a very unique experience. I recommend staying one night in Lovina. After you do the dolphin tour, you have a long drive to do so it's better to start a little early.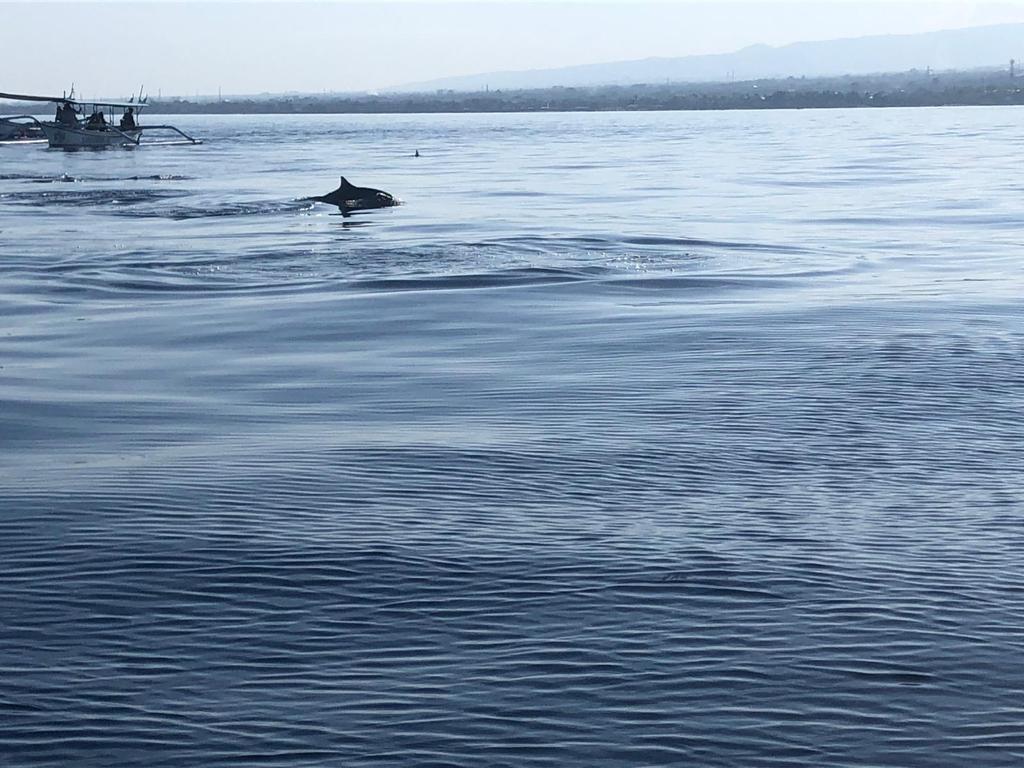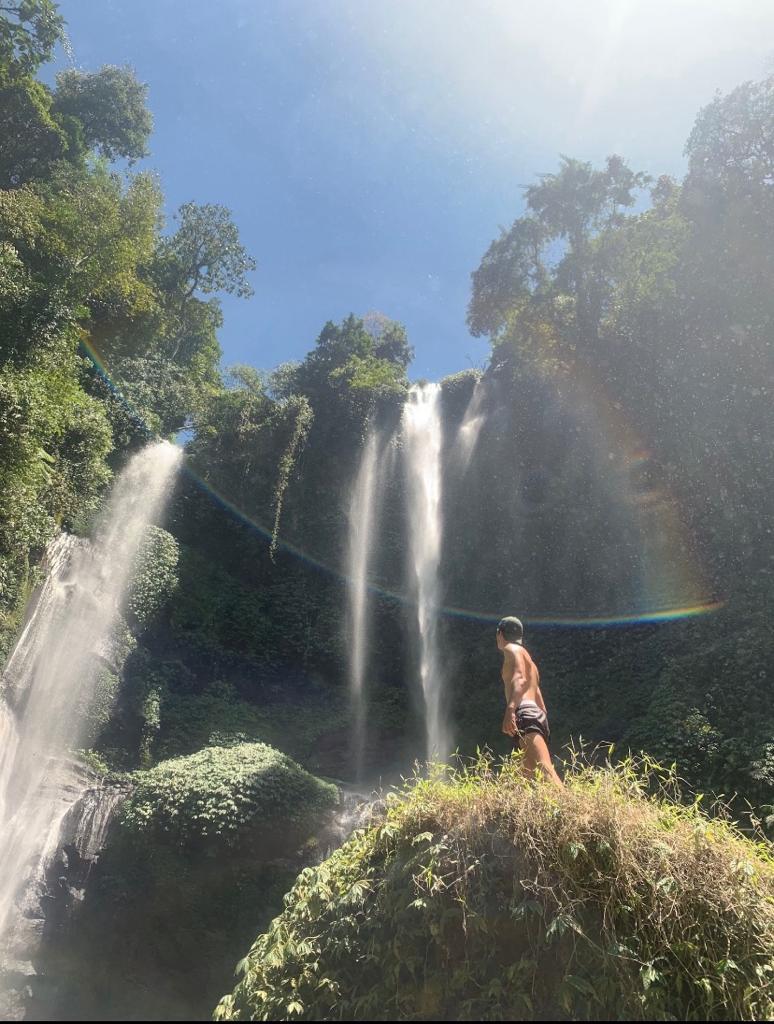 Sidemen
After your refreshing swim with the dolphins, it's time for a very long ride to Sidemen. This trip will be around 3 hours, but it's a beautiful ride where you will see the Mount Batur, a lot of cool landscapes and temples you can visit. One temple I visited is the Pura Ulun Danu Batur, A temple at the foot of the Mount Batur. It's on the road and definitely worth a visit. After a long ride you will arrive in Sidemen. I think I can describe Sidemen best as the untouched Ubud. I fell in love with Sidemen because there is no tourists, the people are very kind and the culture is very untouched. It's a peaceful, jungle kind of place you should at least spend a day or 2 in.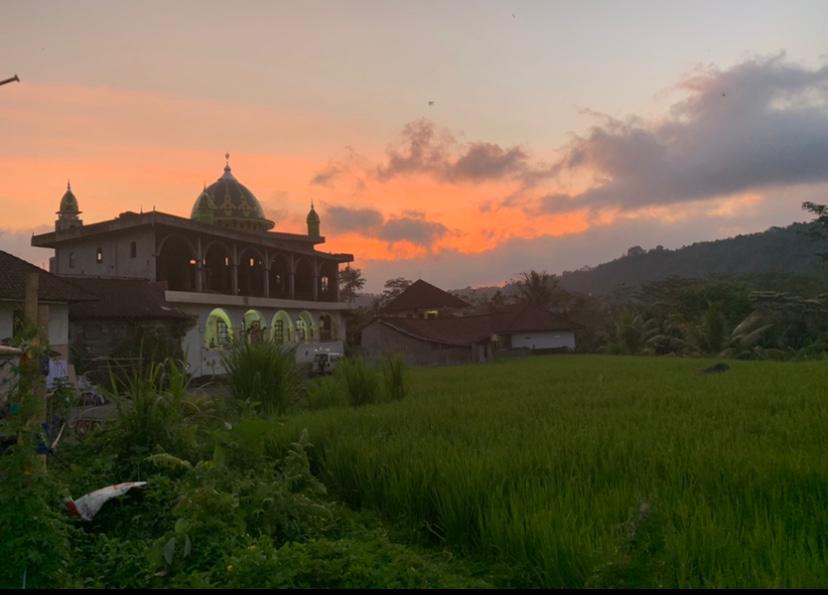 Padangbai; Gili Islands
After your days in Sidemen, it's time to travel 40 minutes east to the harbor place Padangbai. From here, you can take a boat to the magical Gili Islands. The Gili Islands are 3 super little islands at the coast of Lombok you cannot forget when you go to Bali. The islands don't have scooters and people navigate by horse and carriage. Gili Meno is the smallest island, followed by Gili Air and Gili Trawangan is the biggest. I recommend going to Gili Trawangan. Gili Trawangan has the most to offer. You cannot expect a lot of activities, but the most beautiful beaches and a real island vibe. Bali doesn't really have those kinds of beaches, so you really need to Gili to experience that. You can also choose to take a snorkel trip where you can see turtles and a lot of diverse fish. You will also visit all 3 islands if you choose the good tour. The highlight of your Gili trip will be doing the mushrooms at the beach. If you are open to it, it can be a very fun experience. Basically, you take a mushroom shake at a restaurant and you will have a trip on the beach with beanbag and sunset. It's a very unique experience. I recommend staying at Gili for 2 to 4 nights. It depends on how many days you want at the beach to just chill.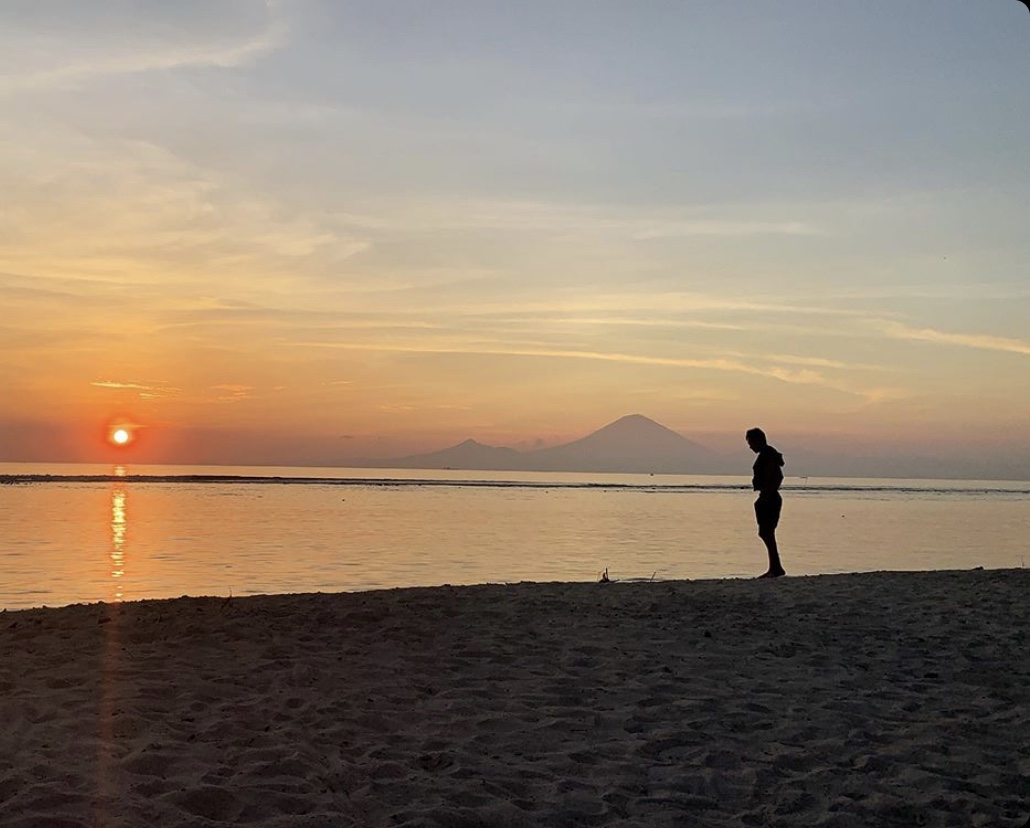 Padangbai; Nusa Islands
You can either choose to go to the Gili Islands, the Nusa islands, or both. You will not go to Nusa Penida or Nusa Lembongan if you want to just chill at the beach. These islands have a rougher appearance with high cliffs, and it's known for the beautiful viewpoints they have. If you choose to go to Nusa Penida, you should definitely take into account that the roads are very dangerous to drive with a scooter. It is doable, but very messy. Nusa Penida is known for Kelingking Beach. A beautiful viewpoint with a beach at the end of a never ending (deadly) stairs. I did the stairs and it's without a doubt the scariest thing I ever did. I have seen people pass out and cry because of the heat and because they are just afraid to fall. It's 200 meters high and you only have a little hash to hold on to. On the other hand, once you are downstairs, you will be rewarded with ultra-blue water, high waves and almost a private beach because of the stairs. Definitely worth a visit. I recommend visiting Nusa Lembongan more than Nusa Penida, because of the safer roads and the beaches are more beautiful in Nusa Lembongan. Nusa Lembongan is also connected with a yellow bridge to Nusa Ceningan, the third (very small) island. You also need to take a snorkel trip at one of the Nusa islands because here is a chance to see the manta rays.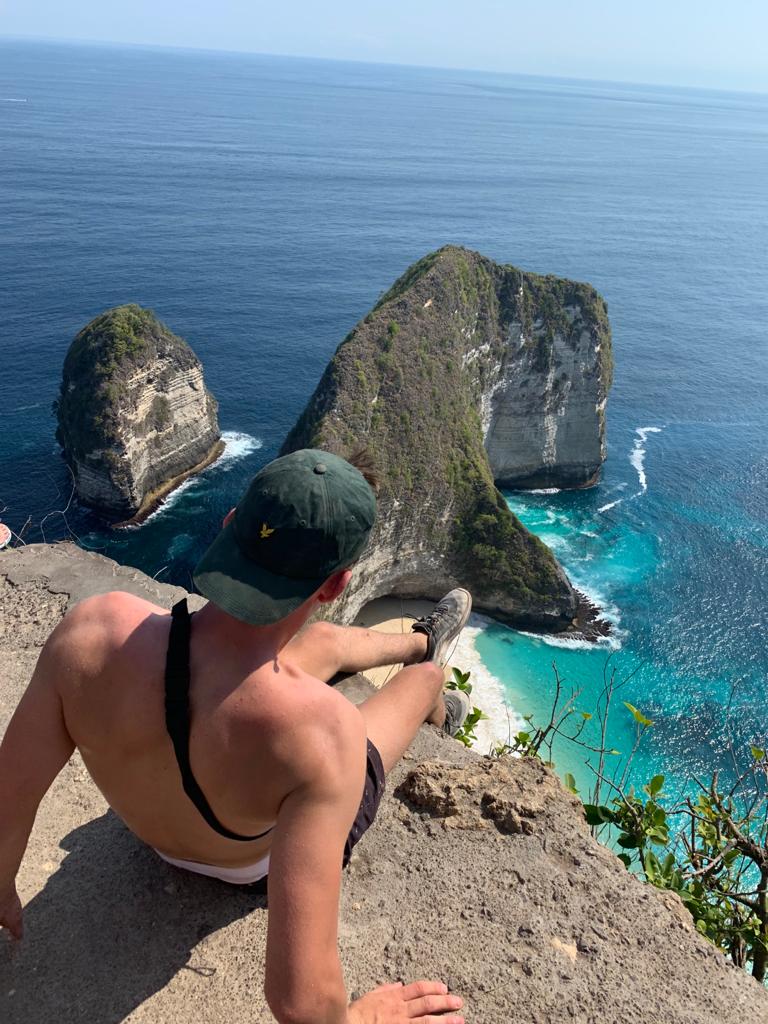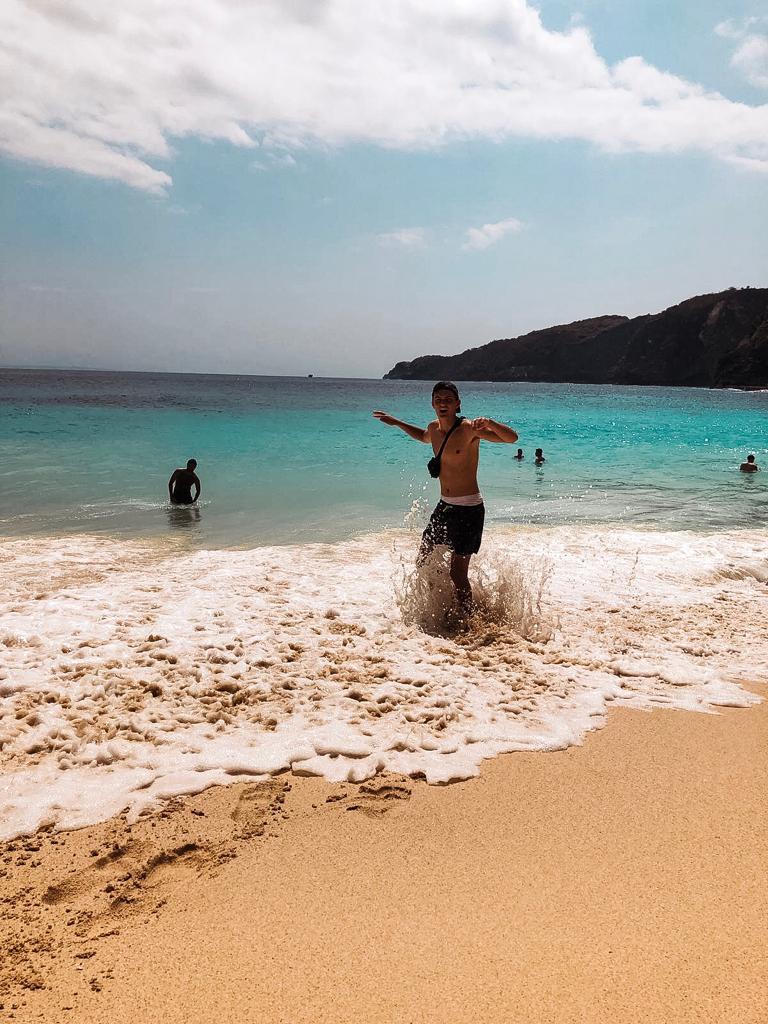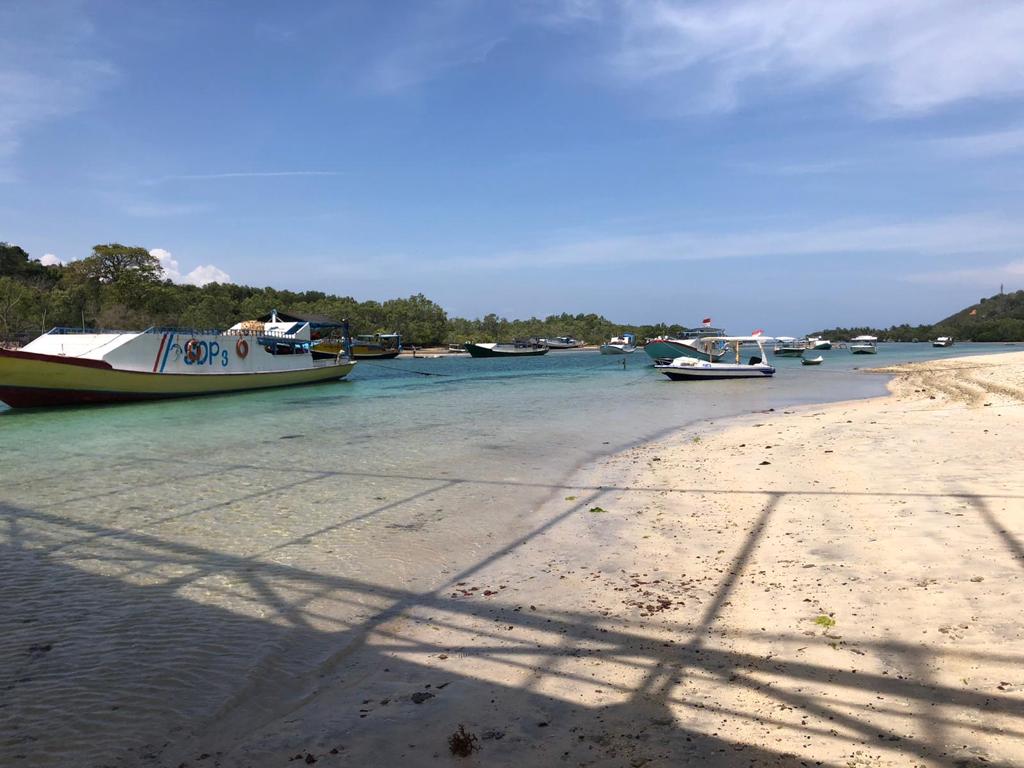 Sanur
After you visited the Nusa islands and/or the Gili islands, is time to head more south to Sanur, a small city close to the capital Denpasar. It's an hour ride and on your way to it you can visit the Tegenungan waterfall, a very big and famous waterfall. Sanur is one of the oldest cities and tourists come here for a long period of time. I really loved Sanur because I think Sanur is the only place with good beaches and peaceful waves. You can just chill here for a day before going to Kuta.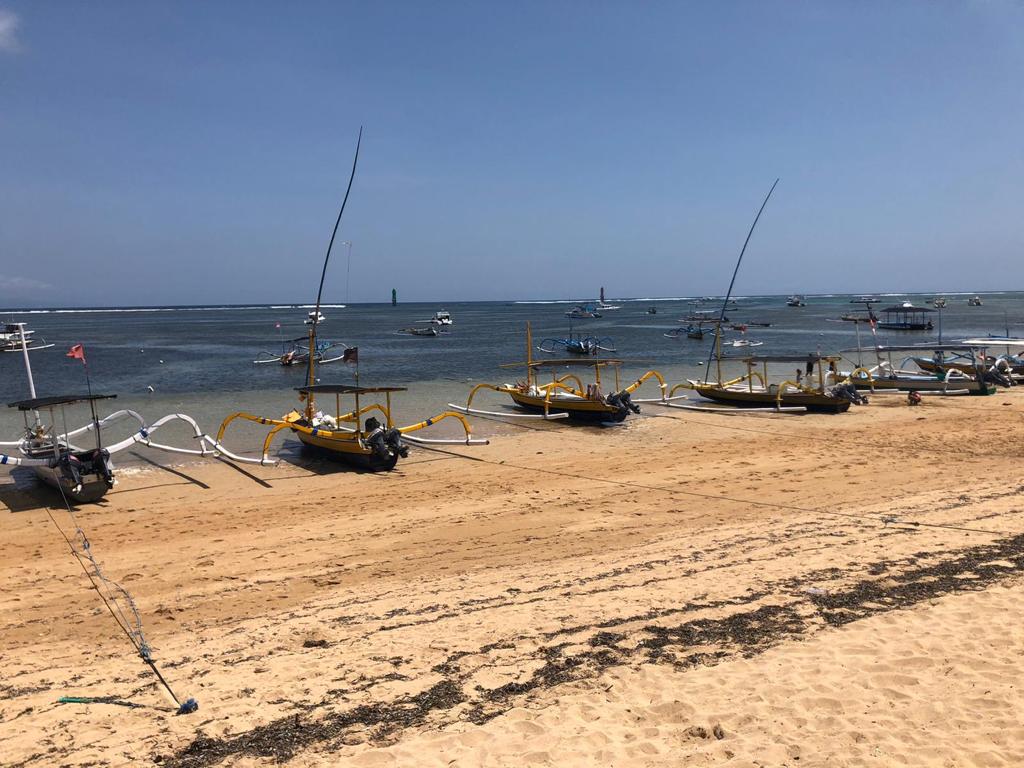 Kuta
Kuta is the last stop from our trip in Bali. I wanted to do Kuta at the finish because you can either choose to chill at the beach or go and finish your trip with a good party. Kuta has it all. It's kind of like Canggu but even more crowded and more choises in night clubs. Good food, good beaches, good surf opportunities and good night life. Besides that, Kuta is relatively close to the airport and you will be happy with that after a long trip on the island. I recommend staying here for your days left on the island so that you can have some rest and enjoy the chill vibe. However, if you still feel like you haven't seen enough of the island, there is a few other options I put below to places that I haven't mentioned before but are seriously worth a visit.
I hope you learned something from this blog I made. I highly recommend going to Bali, but you should have a real purpose for coming here. Why? Because you can go here for a thousand reasons; relaxing, inspiration, work, activities, all sort of things Bali has to offer. I have been in Bali for 5 months, and this trip was for only 3 weeks. I have seen a lot more and if you want more tips that are seperated from this trip? Please sign up and we will send you more tips to get Bali-ready for your next trip!
{{cta('8a57fe64-92d6-4929-b2a9-487f8be5cbe2′,'justifycenter')}}