Imagine if you just finished high school and you want to travel in your spare time. The only thing is that you don't have a lot of money to do all the things you would like to do. You want an adventure, meet new people and get out of your comfort zone. The trip you will have will be defined by the people you meet and the places you visit. So if you want this to work out perfectly you should read this blog!
There are some conditions to the places you want to sleep because you do not have the money like Bill Gates (at the moment). It is important that the budget for a place to sleep is below €10-12 a night. Another important thing is that you are accompanied by people your age.
Let's start with the city known for its nightlife and the famous metrocable, Medellín.You need to know where to sleep and party aswell. Luckily, we have found some beauties for you and below you can find them all.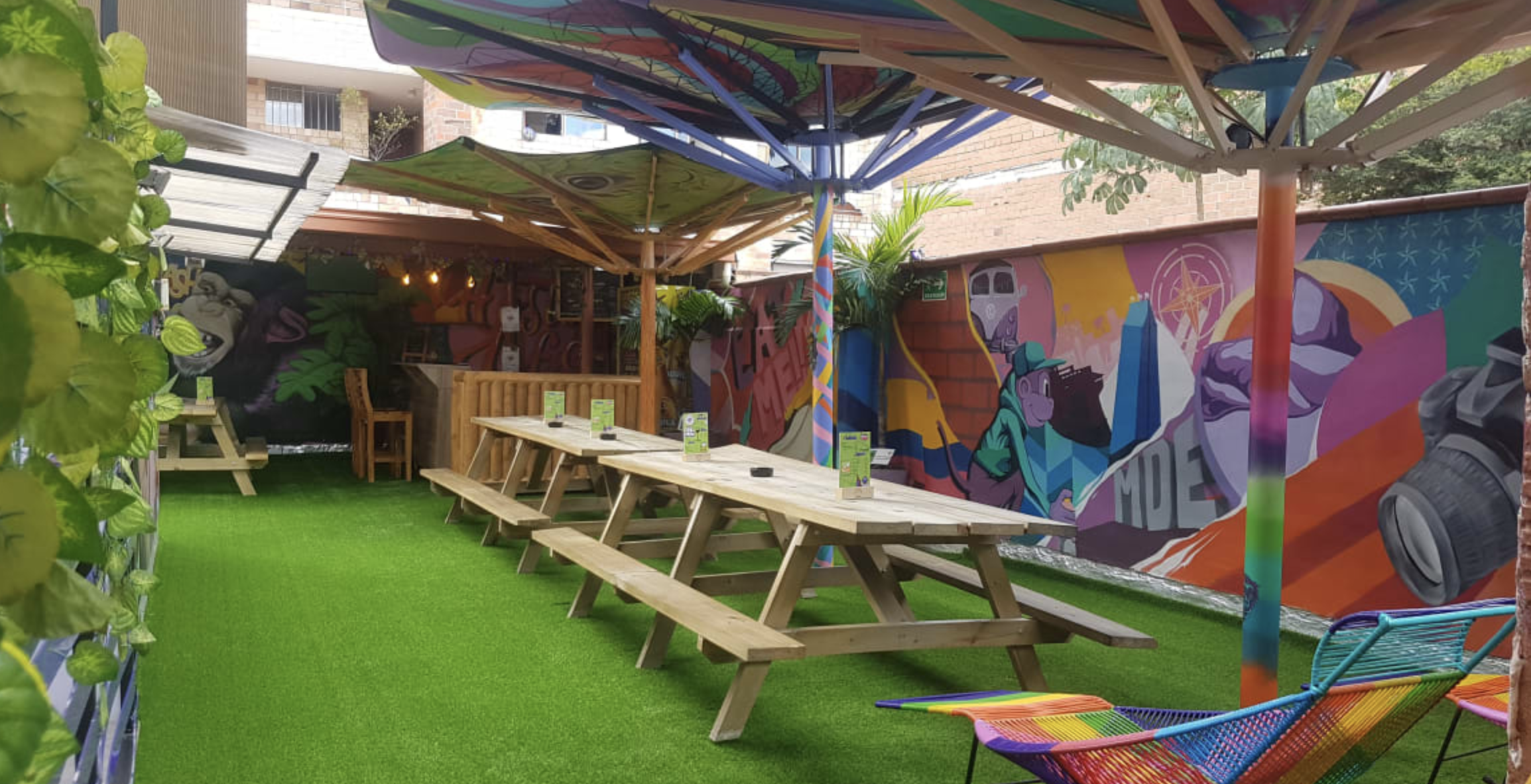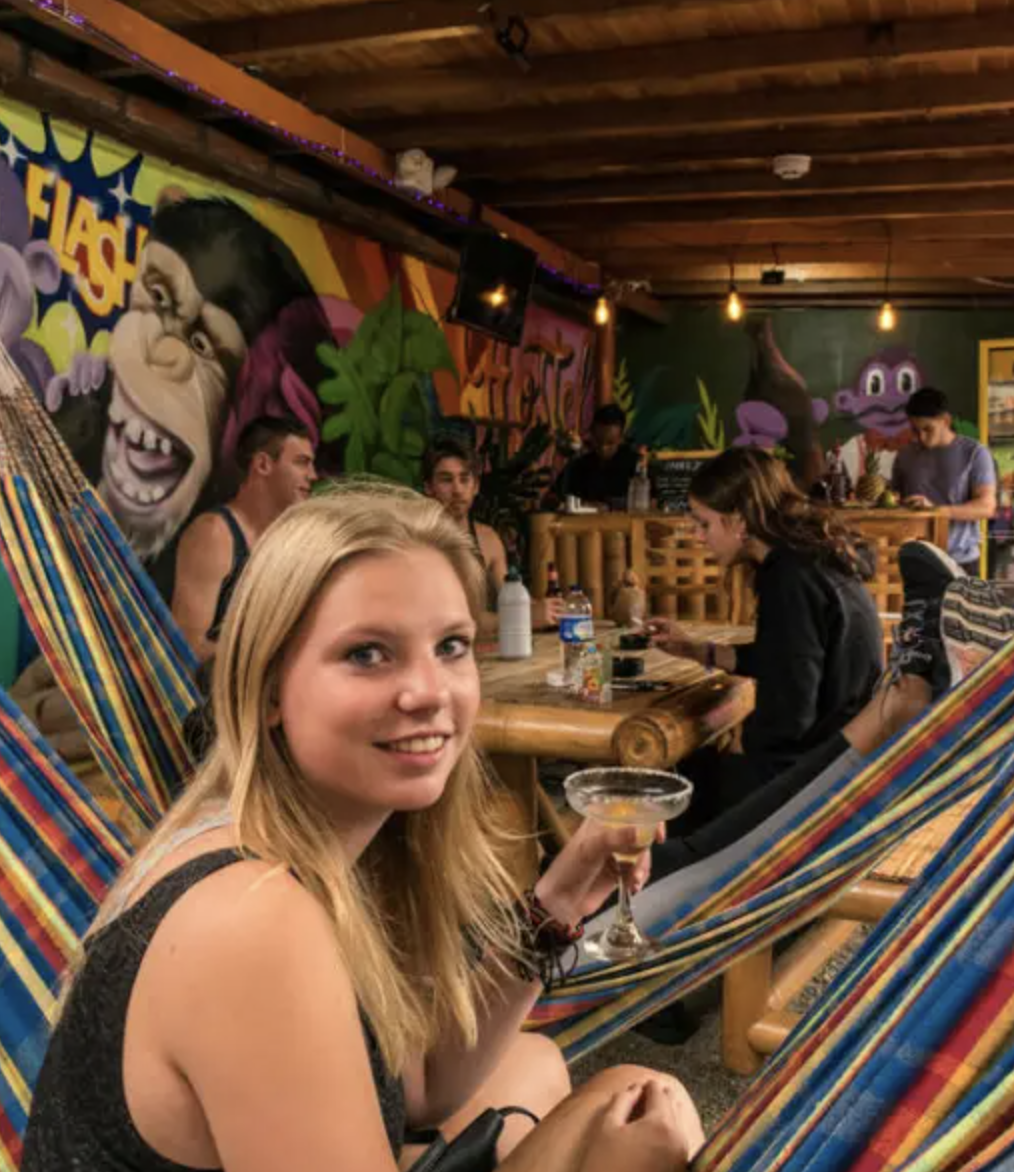 Purple Monkey Hostel, if you are reading this you are wasting valuable drinking time. Is their slogan on the website, so you can imagine it's all fun and games here. It is located in the Castropol neighbourhood, which is in the centre The minimum rent is starting under €7 a night. Ofcourse they have free wifi and a delicious breakfast for free. You can choose in between private and shared rooms from 4 up to 12 persons. Click via the link above to make your reservation if you want to have as much fun as the girl on the right 🙂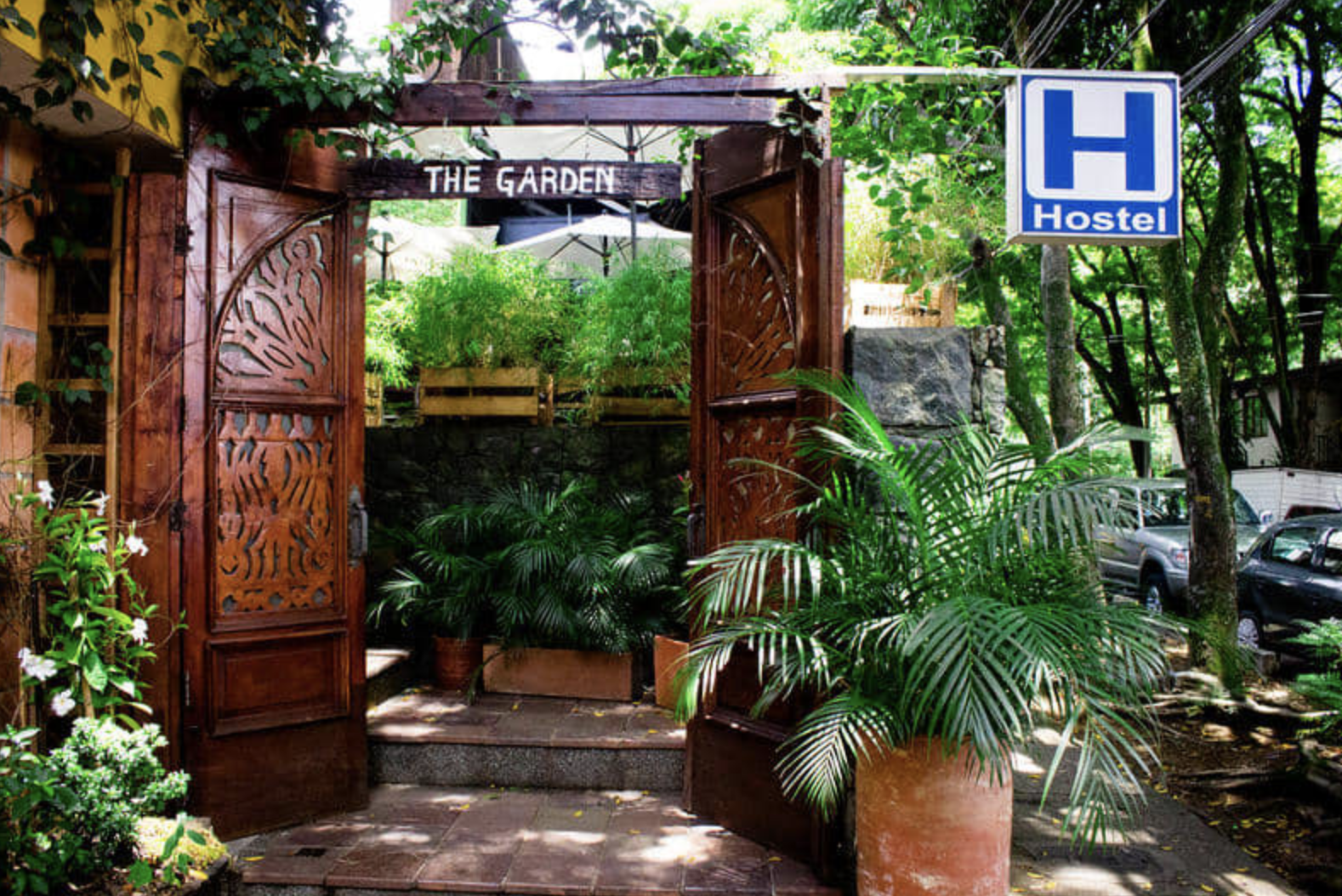 2. The second and hostel in Medellín is the garden of Blues, just outside the centre in the La Florida area. This hostel is nice and cozy with a lot of green in and outside. It is fully covered with plants and they have a cute yard inside with shared dining and kitchen if necessary. The rent is from under €7 aswell. Here there are only shared rooms with 4-6-10 people.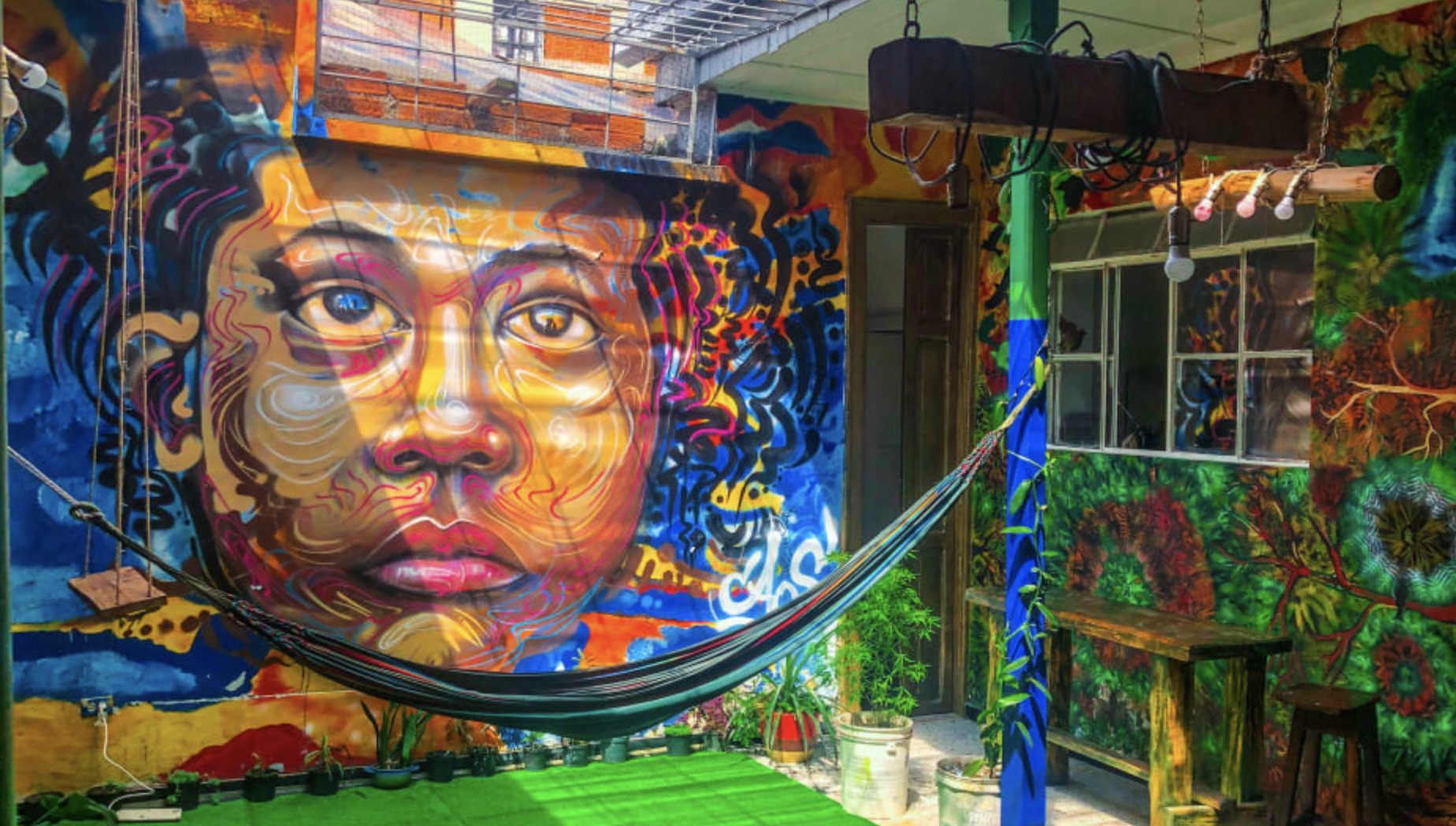 3. The last and cheapest hostel is the Joseph el Paisa hostel. You can rent a room in this hostel from €3 a night, what a price! It is also in the mid centre of the city close to the San José church. The hostel is set in an amazing old building however the inside is modern and renovated. They offer free wifi aswell combined with shared rooms and they even have a ps4!
When you've had your wonderful time in Medellin it is time to make a little trip up north and visit Cartagena. This city center is known for the mudbads and has probably one of the most visited centers of Colombia with its colourful streets and stunning architecture. You need to sleep in one of these buildings, that is why we got these 2 hostels for you.
Republica hostel Cartagena is just perfectly. This one is a bit more expensive, from €10 a night you can stay in the old historic centre and they even have a pool! The hostel is focused on bringing the guests the perfect Colombian experience and it has a cozy courtyard with a bar and lounge to meet new people. All the beds have their own lockers and curtains which is convenient for the privacy.
2. The second and last hostel is named Makako Chill Out, located within the Walled City. Surrounded by multiple museums, hotspots and the big Parque Chambacú. Apart from the location they have a free cocktail party every Wednesday and Friday with an open bar all day! Here you can rent a dorm from €6 a night. With a large communal dining and dancing area this is the perfect location for you.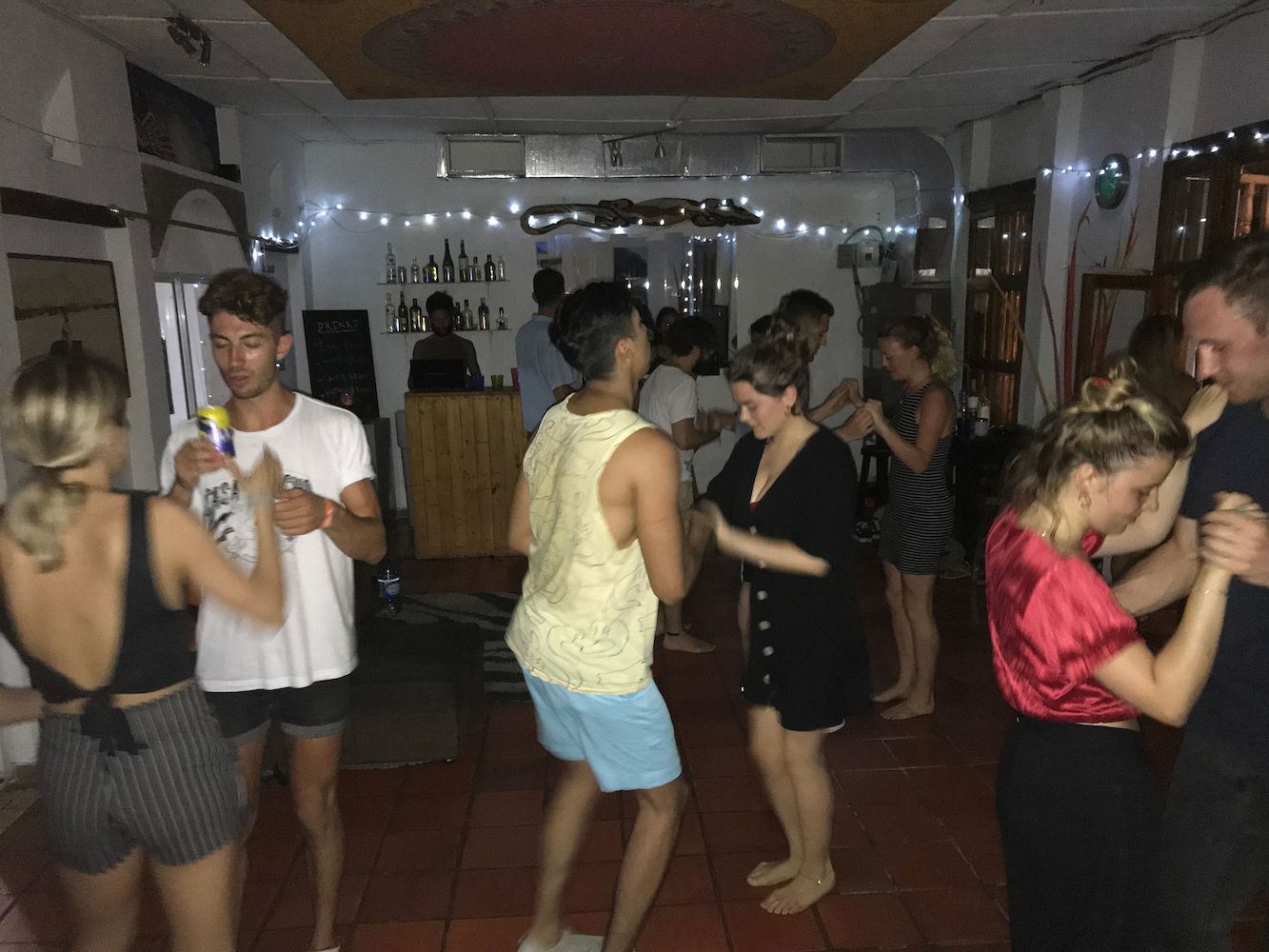 Last but not least there are some fun, cheap and good hostels in Bogota, the capital of Colombia and a beautiful city to spend your time and meet loads of new people. To top it off with a beautiful view. Hostel botanico.
Botanico is in the neighbourhood La Candelaria Centro and this is a world heritage on the UN list. Surrounded by multiple restaurants and local markets. It is a colonial house and recently remodelled. They have, as the name says, a large tropical garden. Dorms can be booked from €5 and are for 8 persons, private rooms and women only are also available.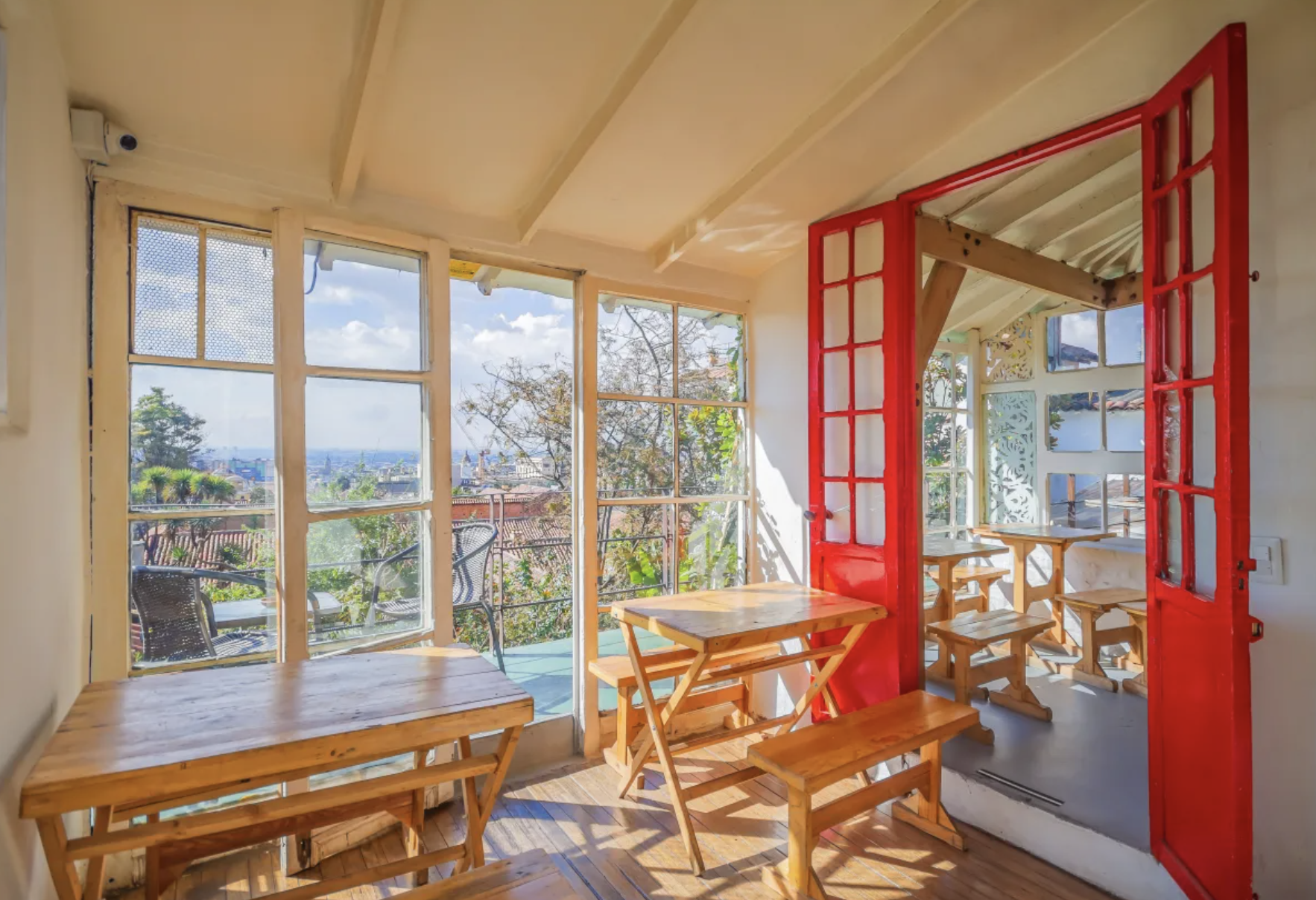 2. Another beautiful hostel in Bogota is The Cranky Croc. The name may sound a bit odd but this does not match their service, hospitality and coziness. It is in the historic centre and close to the cable station for an amazing view. It has dorms starting at €5 a night and you can choose between 6, 8 and even ten person shared room, so it's also a nice place to meet other travelers. They also have great services, steady wifi, social events (a bit difficult these times) and the staff is very friendly and well spoken.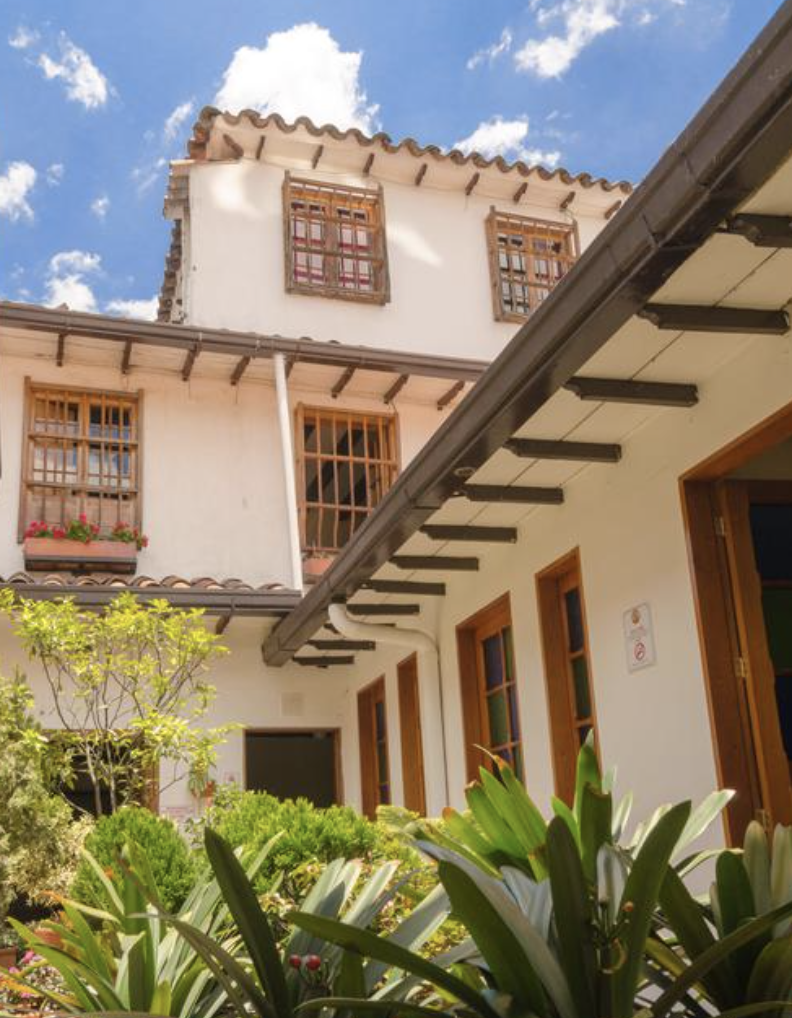 So these were all the hostels we would recommend you. Are you interested? Please let us know and sign up for more information about Colombia, the specific hostels or any other matters. And if you are wondering what to do before you go to bed in your hostel, you should really read the blog about the Nightlife in Colombia.
Apart from all these amazing hostels in this blog from Medellin, Cartagena and Bogota there are loads of other good ones to visit and the rest of the country is also very beautiful. On the other hand Colombia is still a exciting yet exciting, astonishing, hot and threatheting place to be. That's why we summed up some last tips to think off before your trip.
Last tips
First of all: drop your diet plans this year, because the kitchen and fruits are delicious. Visit some cool spots from the series Narcos about Pablo Escobar. You should not mention this in Colombia tho, the war on drugs is a sentimental subject and sort of still leaving its marks. Sometimes it is still dangerous on the streets. That's why it is important to grab a taxi when you decide to go home in the evening for example. Make sure you have a travel insurance.
Finally it is time to enjoy your stay! Have a lot of fun and please let us know when you visited some of the hostels. Register for more information and stay up to date to receive the latest trends and news.