It's a common problem in young, often still studying, couples. Namely: "Not being able to find a holiday destination where you can enjoy your student life, as well as each other as a couple and the environment, all for an affordable price." When you have reached an age around 18 to 24 years, you will get several interests. You like to enjoy yourself in different ways. Is this problem familiar to you? Then be sure to read this blog to get inspiration about different things you can do in Rome.
City and hotels
Rome is a beautiful city. Many of you will of course know this as the city of the Romans, with many ancient buildings such as the Colosseum, several famous fountains and the Vatican City. But in addition to all these sights, there are many more fun things to do for young people. We will tell you more about that later. First, we will show you some affordable, but well maintained and nice hotels.
Hotel Trevi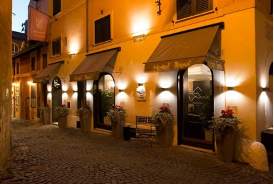 This 3-star hotel is located 100 meters form the city center. Perfect hotel for someone who likes to be in the middle of the city. You are in no time at the terraces and the sights. Of course, the hotel has free Wi-Fi and a delicious breakfast. All this for €71 per night.
https://www.trivago.nl/?aDateRange%5Barr%5D=2020-12-13&aDateRange%5Bdep%5D=2020-1214&iRoomType=7&aRooms%5B0%5D%5Badults%5D=2&cpt2=17570%2F100&hasList=1&hasMap=0&sharedcid=17570&tab=overview&ra=
Vanity Hotel Navona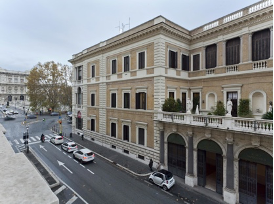 This is also a 3-star hotel. The hotel is a little further from the city center, but this hotel is closer to various sights, it depends on what you are looking for. The hotel has a super rating with an 8.8. This hotel also has free WiFi, unfortunately you will still have to look for breakfast at this hotel because it is not included. This is also reflected in the price, because with a price of € 48 per night you don't need a big budget.
https://www.trivago.nl/?aDateRange%5Barr%5D=2020-12-13&aDateRange%5Bdep%5D=2020-12-14&iRoomType=7&aRooms%5B0%5D%5Badults%5D=2&cpt2=5049148%2F100&hasList=1&hasMap=0&sharedcid=5049148&tab=overview&ra=
Roma Luxes
This hotel is slightly more luxurious than the previous hotels. This hotel is located 600 meters from the city center, so it could hardly be better in the center. Again, all terraces are close, and you are right in the center. The hotel receives an 8.4 rating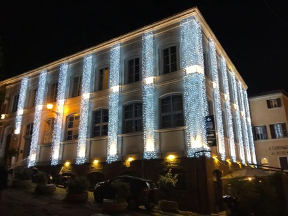 and that is certainly reflected in the interior and luxury of the hotel. In addition, this hotel is perfect for a romantic evening, as there is a complete wellness in the hotel, enjoy. The price of a room is € 81 per night, making it the most expensive of this list.
https://www.trivago.nl/?aDateRange%5Barr%5D=2020-12-13&aDateRange%5Bdep%5D=2020-12-14&iRoomType=7&aRooms%5B0%5D%5Badults%5D=2&cpt2=6001568%2F100&hasList=1&hasMap=0&sharedcid=6001568&tab=overview&ra=
Of course, these are not all hotels and there are many other hotels. If you have a bit more budget, you can always look for a more luxurious hotel, but we remain students and most of us will have to keep a close eye on the budget.Because of this you can also choose a hostel or the less expensive hotels.
Daytime activities
Everyone knows the standard sights in Rome. Visiting the Colosseum, Trevi Fountain, Vatican City and Spanish Steps. Of course, these are great sights that you should see when you have been to Rome. However, everyone can find these sights again. Especially for the adventurous, enterprising and sometimes romantic student couples, we have listed unusual activities in Rome.
Graffiti and underground artwork tour.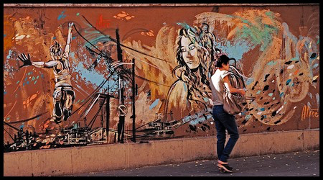 Those who like adventurous activities will love this tour. Rome has several special street art. These are works of art that can be found in the streets of Rome. These are often difficult for a tourist to find, but during this tour you go with a
private guide along the special artworks of Rome. It is an exciting tour where you can view underground and backward
works of art. Perfect for an adventurous couple who love to take photos for Instagram and enjoy special experiences.
All this for only € 19 per person.
https://www.withlocals.com/nl/experience/graffiti-en-ondergrondse-galerijen-tour–9fc8566c/?adults=4&children=0
Non-tourist cycling tour of Rome
You would hardly believe it, something non-touristy in Rome, but it is still possible. This bike tour is aimed at places where not everyone goes. You get to see a lot of the culture and the locals. Again, you go out with a private guide. This is a perfect tour for an adventurous and sporty student. Besides being sporty, you will learn all about the culture and you will pass beautiful places where you, as a couple, can take photos for Instagram. This trip costs a little more than the previous activity, namely € 50 per person.
https://www.withlocals.com/nl/experience/de-niet-toeristische-fietstocht-van-rome-c4575c62/?adults=4&children=0
Dinner in Rome
When you are in Rome you should of course enjoy the food in rome with some delicious Italian dishes and Italian wines. Rome has many delicious local restaurants we have listed a number for you.
Hostaria da Nerone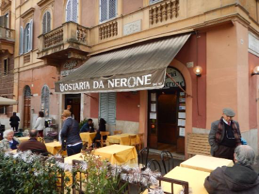 This is a popular restaurant, both among locals and tourists. The restaurant is located near the Colosseum, so easy to reach. It is an affordable restaurant and has a nice Italian
look. Perfect for a couple to have a bite to eat at the end of a day.
La Taverna dei Fori Imperiali
This restaurant is again very centrally located. The restaurant serves a variety of traditional Italian meat dishes. If you prefer fish, you can also choose from different fish dishes. This restaurant also offers various traditional wines from the region.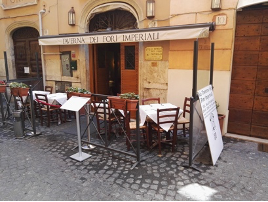 Angeli Rock Burger & Pizza
If you don't like the Italian dishes, this is a top restaurant for you. The restaurant is affordable and is similar to many restaurants in the Netherlands. There is a lot of variety
in food, so you can enjoy both a delicious pizza and a hamburger with fries.
http://www.citytrips.net/uitgaan-rome
Evening activities
After you have enjoyed an Italian dish, you can choose to go into town. In the evening it is especially pleasant around the squares in Rome. Here you can enjoy a drink on the terrace or at an Italian cafe. Of course, there are also discotheques open for the real die-hards. If you prefer something quieter, you can enjoy a lovely walk through the atmospheric streets of Rome. We have again listed various activities for you.
Drink on a terrace
In the center of Rome, you will find many nice cafes where you can have a drink on the terrace. Again, you can enjoy delicious Italian wines or other drinks here. In addition, you will immediately like the cozy atmosphere. There are different types of cafes. For example, you have Ombre Rosse, where you can enjoy the atmosphere and the hustle and bustle, or if you prefer quiet, the café Rivadestra. These are two nice cafes in the center of Rome.
Discotheques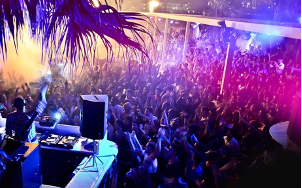 There are several fun entertainment areas in the city center. The real nightlife area is the bustling Trastevere. Here, in addition to cozy cafes, you can also find the discotheques. So, if you like to go to the disco after a day in Rome, then you've come to the right place in Rome. Akab, Alien and Joia Club are the discotheques where you can enjoy a pleasant evening in Rome.
Evening walk
In addition to partying and socializing on the terrace, you can also enjoy a wonderful evening stroll in Rome. The city has many most beautiful streets that are illuminated at night. In addition, a walk along the river Tiber is also very beautiful. So, for those who like a romantic and inspiring walk to unwind at the end of the day, this is the perfect activity.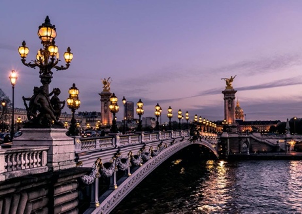 So, are you a student couple and looking for a nice trip for you and your boyfriend/ girlfriend, Rome has everything you are looking for. Thanks for reading this blog. We hope we have inspired you and hopefully see you next blog.