If there's one country in the world, where I would want to live it's South Africa. For people who have never been to South Africa, this country should be at the top of your bucket list of places to visit. It's a country in the far South of the African continent. Best known for people like Nelson Mandela and places like Table Mountain, Kruger Safari Park and Cape of Good Hope. But also known as the place where the cold Atlantic Ocean meets the warmer Indian Ocean. Lurking in these oceans there's a wide variety of marine life, with a very clearking of the food chain being one of them, the Great White Shark. This kind of shark is a APEX predator growing up to six-and-a-half meters in length, hunting down the South African shorelines looking for food. That's why South Africa made it possible for people with steel nerves, like you and me, to come see the king of the ocean, meet him and look him in the eye. I'm talking of course about South African Cage Diving, one of the most exciting experiences worldwide.
Why South Africa?
South Africa is well known for its beautiful scenery when it comes to land and sea. It's is a large country covering almost 1.3 million square kilometers of the earth and has four different climates:
Hot Arid

Mediterranean

Cold Subtropical

Warm Subtropical

Warm Semi-Arid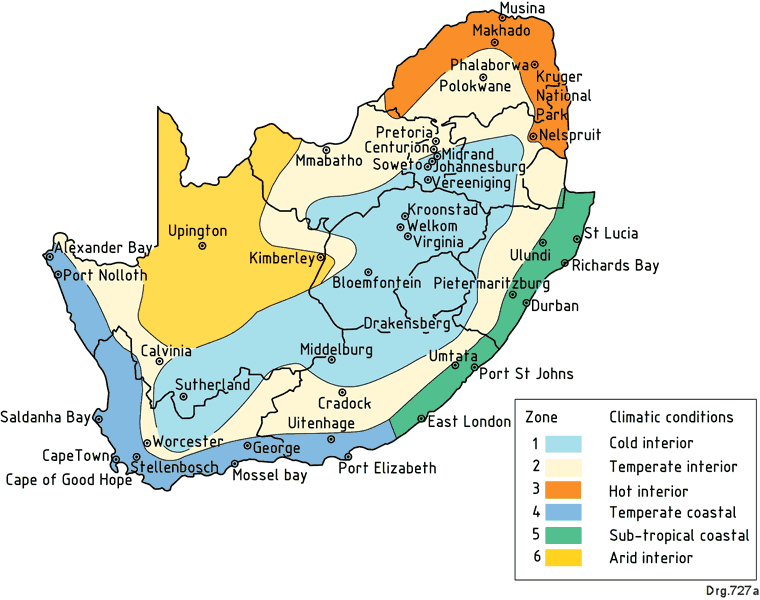 The great diversity of the South African landscape makes it a country where, even after having visited it 10 times, you still haven't finished seeing everythingithas to offer. This perfectly describes my experience with the country. Because even after visiting South Africa more than ten times I still need to discover the vast majority of it. While in the meantime having the feeling this country already showed me so much. One thing I wish I had done earlier though is doing a cage dive here in South Africa.
Why cage diving in South Africa?
There are many reasons why you should go cage diving specifically in South Africa. For one, there are many Great white Sharks living in the South African ocean. It's estimated that the number of Great Whites swimming in the South African Sea, must be around one thousand individual sharks. Second, the South African people made it a profession to work with these animals. Cage diving is a well known activity in South Africa and the vast majority of people living in South Africa have either done a cage dive with white sharks before, or know a friend who has done it before. This makes South Africa a very safe place to go cage diving, because it's part of the culture.
That's also why you will have no trouble finding a professional organisation which will facilitate a white shark cage dive experience for you. Here's a list with best organizations to go on a cage dive with in South Africa rated on professionality, service and success rate:
White Shark Diving Company (Gansbaai,Dyer Island), known for private groups.

White Shark Ecoventures (Gansbaai,Dyer Island), established in 1992. One of the first cage diving organisations worldwide. Their boot is a newly built catamaran offering extra stability at sea.

Shark Lady Adventures (Gansbaai,Dyer Island), run by the shark lady herself. Diving cage can hold two persons at a time.

Shark Africa (Mosselbay), a sole operator in this area making it more private. No bumping into any other boots here.

African Shark Eco-Charters (False Bay), a less touristy option. You need to be a licensed scuba diver for any of the trips with African Shark Eco-Charters. They are a well known cage dive organisation featured in several shark documentaries. Very private with only four divers on the 26ft catamaran and only two operators.
Also because South Africa is an African country, with the South African Rand (ZAR) as currency, it's probably going to be one of the cheapest locations for cage diving worldwide, making it affordable for everybody without sacrificing professionalism. Everything enumerated, making South Africa the best place to cage dive in the world because of:
Majority of sharks and change of encountering one.

Change

to see a wide variety of other marine wildlife while cage diving, from seals to birds to whales.

Professionally and knowledge about cage diving
Price/quality ratio

South Africa itself, facilitating one of the best holiday trips you can imagine for any kind of person. If it's luxury you prefer or basic needs, this country will make you feel like home, while actually not being at home. I warn you, this will be a place where you want to come back for a longer stay, so keep that in mind while booking your flight to South Africa.
General information and facts about cage diving in South Africa
Safe. You're diving in a cage that's specially designed to withstand the bite of a Great White, although they haven't ever attacked a cage to date. Cage made of 12mm galvanized steel. And still allows the diver to get a breathtaking view of six and a half meters of shark. Also all operators will have the latest safety equipment on board. To date there have been no shark injuries on board of any of these trips.

Easy. You don't need to know how to scuba dive, snorkeling will do for almost every cage dive organisation. Because the shark cages have tubes going up to the boat, divers simply have to suck on to the tube and they will breathe fresh air.

Close to the surface. The cage floats and will not go deep. The reason because the cage will never go deep is because sharks are surface feeders. Therefore it's easy to keep in touch with the boat crew for support and you will always be able to get out of the cage quickly. Handy when this adventure you're soon on, gets a little too exciting.

Best time to dive. From October to May will be the best time to visit South Africa for cage diving. At this time it will be summer in South Africa making it a perfect time to visit the country anyways.
Conclusion
If you have never been on a shark cage dive in South Africa, put this on top of your bucket list. Especially if you're planning to visit South Africa anyways or if you're there right now. All listed, the whole experience of visiting South Africa will give the opportunity to see one of the most beautiful countries in the world. While also seeing breathtaking wildlife on land, sea and in the air. Therefore I truly advise checking this place out. In the furure I will write another blog about South Africa and all it's greatness it has to offer. I will keep you posted on any other adventures I selected personally, sign up for my weekly Newsletter and figure out more places you should be putting on your bucket list.
{{cta('81e9edab-b2a1-4a3e-8f62-e7d4fc1749e8′,'justifycenter')}}
For questions feel free to mail me direct at: splinter@adventure.com,
Best regards Splinter