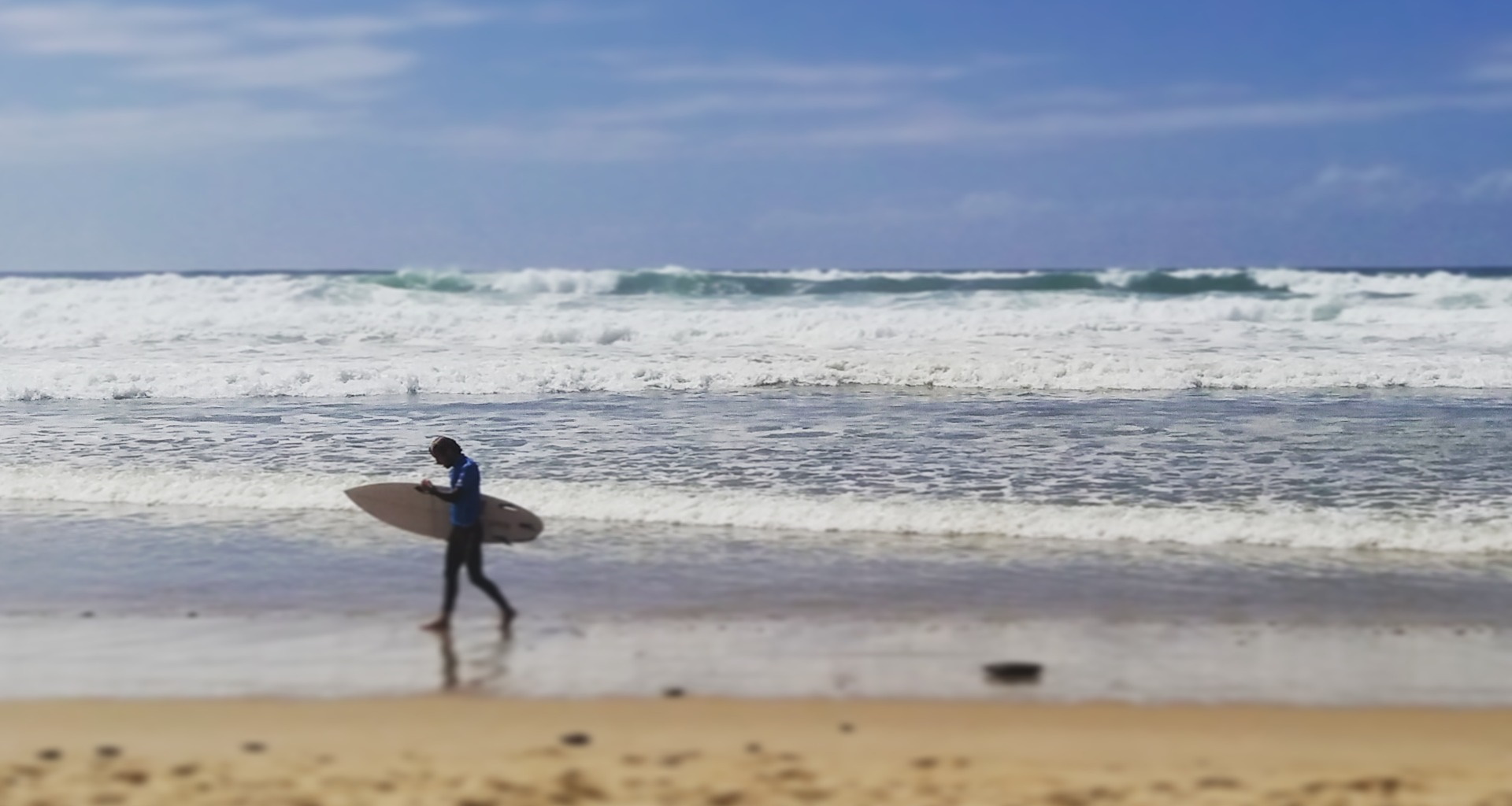 Waking up at 13:00 with a hangover, having breakfast with fast food, drinking cocktails by the pool or on the beach and partying until late at night. Recognizable for you? This is probably not only one day of your student holiday, but how the whole holiday for you and your fellow students often looks like, right? Change your standard student holiday next time and get to know the wonderful world of surfing in France. Discover this journey and fall in love with a holiday full of surfing!

My Story: Surfing from sunrise to sunset
Why should I go surfing in France for 10 days?! This is the question that kept popping up in my head. Just like you, I'm also the student who loves good food on holiday, starts with a cocktail at the pool at noon and not doing anything else or of course going out with friends at night. In short, an active holiday has never been high on my list. Yet I went surfing the waves in the south of France with a friend. And shall I tell you something? It was an amazing experience that I didn't want to miss and which I definitely want to relive!
France, here we come!
In August we got into our car and drove towards the south of France. Here we had rented a tent at a surf camp in Moliets. This is a well-known surf spot where beginners often make their first 'flying hours'. It is also close to Biarritz. This is a famous spot in Europe among experienced surfers. In other words, it is the perfect environment to learn and taste the real deal.

After a long ride we arrived in Moliets, we unloaded our gear and walked through the sand to our tent. The first person we saw walking around was a man in swimming trunks with very long hair. Immediately, we knew we were in the right place! The stereotypical 'surfer' proved himself again (this was the only one, by the way 😉). We stationed ourselves in a tent (without WIFI or an electrical socket), checked in and went on an expedition of discovery. Eventually, the end of the day was in sight.


Surfing for the first time
The second day in Moliets, France, started for us at about 07:30. Probably you are thinking to yourself, now that is crazy and I really don't participate in this! You are not the only one, I was thinking exactly the same thing. Eventually, it was a wonderful feeling to have your wetsuit on before 09:00 and lift your surfboard onto the beach. By the way, you decide the time you want to start all by yourself, some surfers only started at 11:00.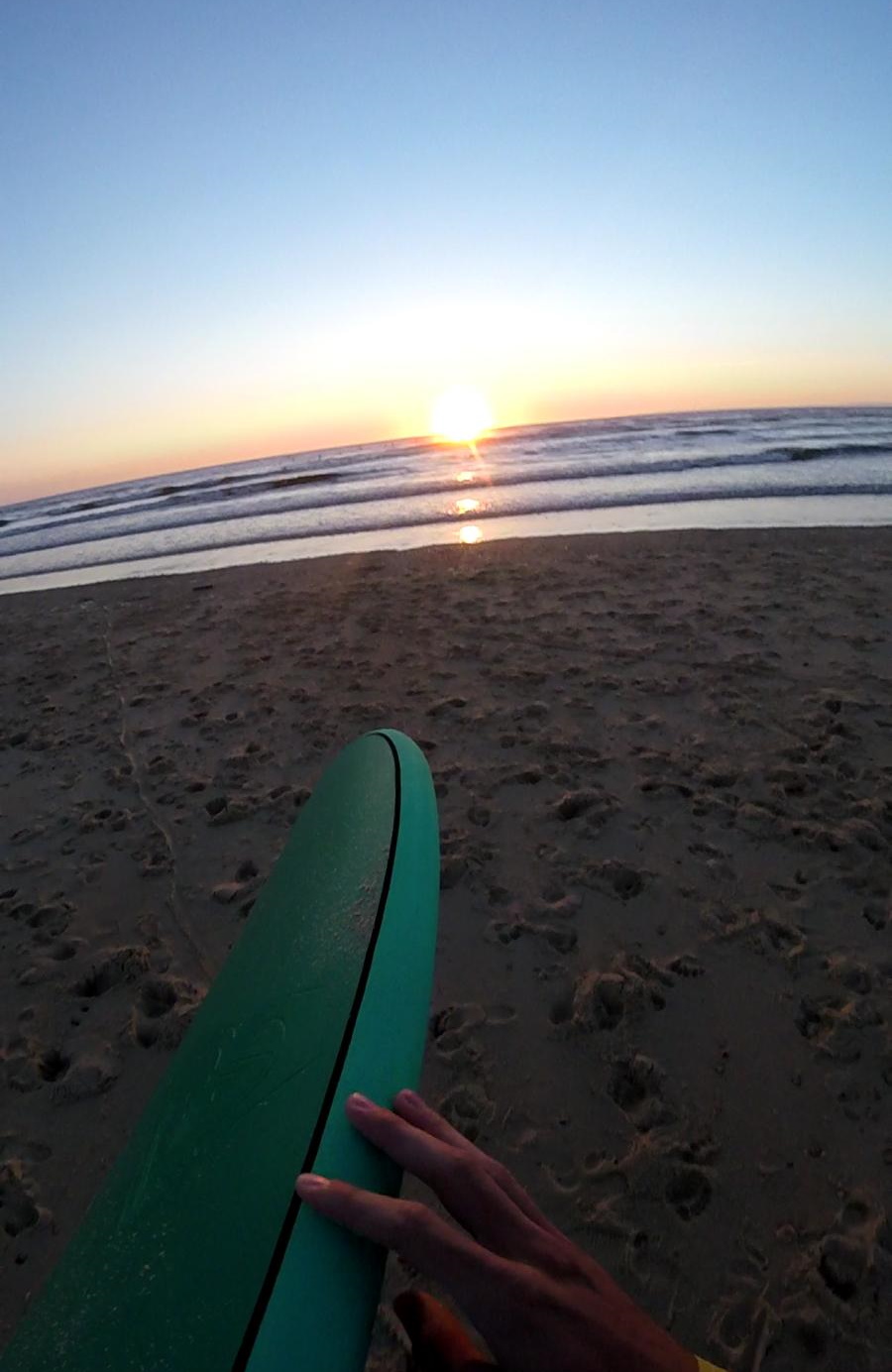 What do you often do if you have never surfed before? Right, you take a lesson. What did we do? We decided to dive into the water with only the knowledge from YouTube videos. This was the first time we would be on a surfboard! Maybe not very clever, but we are both sporty and convinced that we were surfing like a water rat over the waves up to the coast.

And? Of course we couldn't, it took us more than a day to get on the surfboard for at least two seconds. But we didn't mind it at all, we enjoyed every second in the cold water and the strong wind, also the wrinkled hands and feet together with the sore muscles didn't impress us either.
Surfing your way through a vacation
Day in, day out we lay in the sea before 09:00 at the latest, surfed the waves and got out at the end of the afternoon. It certainly was an active holiday, but did it feel like it? No, we didn't experience it like that at all, because in the normal summer holidays we do nothing other but tanning and swimming. In short, with surfing you are sporting, enjoying the weather and really have the feeling that you are on holiday because of the wonderful weather, the sand between your toes and the cold salty sea.
Just like the student holidays you are used to, almost every day of surfing looks the same. Yet every day is different than you are used to. Just like partying every night looks different and this is what it is with surfing. This is a nice pronunciation: "Surfing is like life. Every wave is different".
Every day is different and that's why you never get bored! Every day is a new experience that you enjoy!
It's not just surfing, it's more than that
In the meantime, you have read quite a bit about my experience and what a surfing holiday might look like. A lot of surfing! Do I think I've convinced every student with my story to go surfing once? No, probably not. All you read is getting up early to surf all day. Is this really all you do? This is not the case, surfing is the interest that brings everyone together, but it's not just about that.
Make it your own perfect holiday


A whole surfing holiday is much more than surfing and this is also definitely the case if you go to a surf camp for beginners. It will be the holiday you want it to be. The surf camp in Moliets is not just about surfing, it's about having fun! Isn't this about floating in the sea for days on end on your surfboard? Then this is no problem.

The surf camp in France has organized more than enough activities for you to participate in. Excursions to beautiful cities in the area are organized. One city with history where you can spend a whole day, including going out is San Sebastian. Doesn't it sound Spanish? That's right, because you will cross the border to visit this Spanish city.
Many evenings the surf camp has a nice activity on the program. And by activity I don't mean jeu de boules, but also fun activities where you have a drink together. In short, you don't miss the drinks of your holidays to Albufeira, Lloret de Mar and Blanes!

I don't want to say that you have to go to a surf camp if you want to go surfing. You can also go your own way as a beginner. You can do what you want all day long and with the beautiful surroundings in the south of France this is no problem. But don't forget a dip in the sea is part of every day.
Surfing family in France
We came to the south of France with the idea of surfing all day while laughing, yelling and roaring. We certainly did! Was this the only thing we got out of this holiday? No, definitely not, we got a new family, our surfing family.
We weren't the only ones who came to enjoy the holiday. In Moliets and Biarritz there are a lot of surfers with the same idea as you. In the end you lie in the water together in search of those beautiful waves. This ensures that you have a connection with each other and that you quickly get to work. In this way the ball starts rolling and you talk to each other the next days.
You also have the surf camp which had a huge share in the surfing family. Why? The surf camp was nicely set up and everyone came with the same interest as you. The interest in surfing connects you to each other which leads to having a drink at the end of the day and saying goodbye to each other the next morning. You talk together about the waves you have taken today, the other activities of the day, but you also get to know each other on a personal level. You do this with your fellow holidaymakers, but also with the managers of the surf camp. They are there every day and experience the same as you. You sit together for 10 days which makes you more connected than ever. It may look a bit like Love Island, but often without Love ;p. In a few days it becomes your 'surfing family'.
The beauty of this 'surfing family'? Sometimes we still talk to each other about this period and about the rest of life. Family doesn't come and go!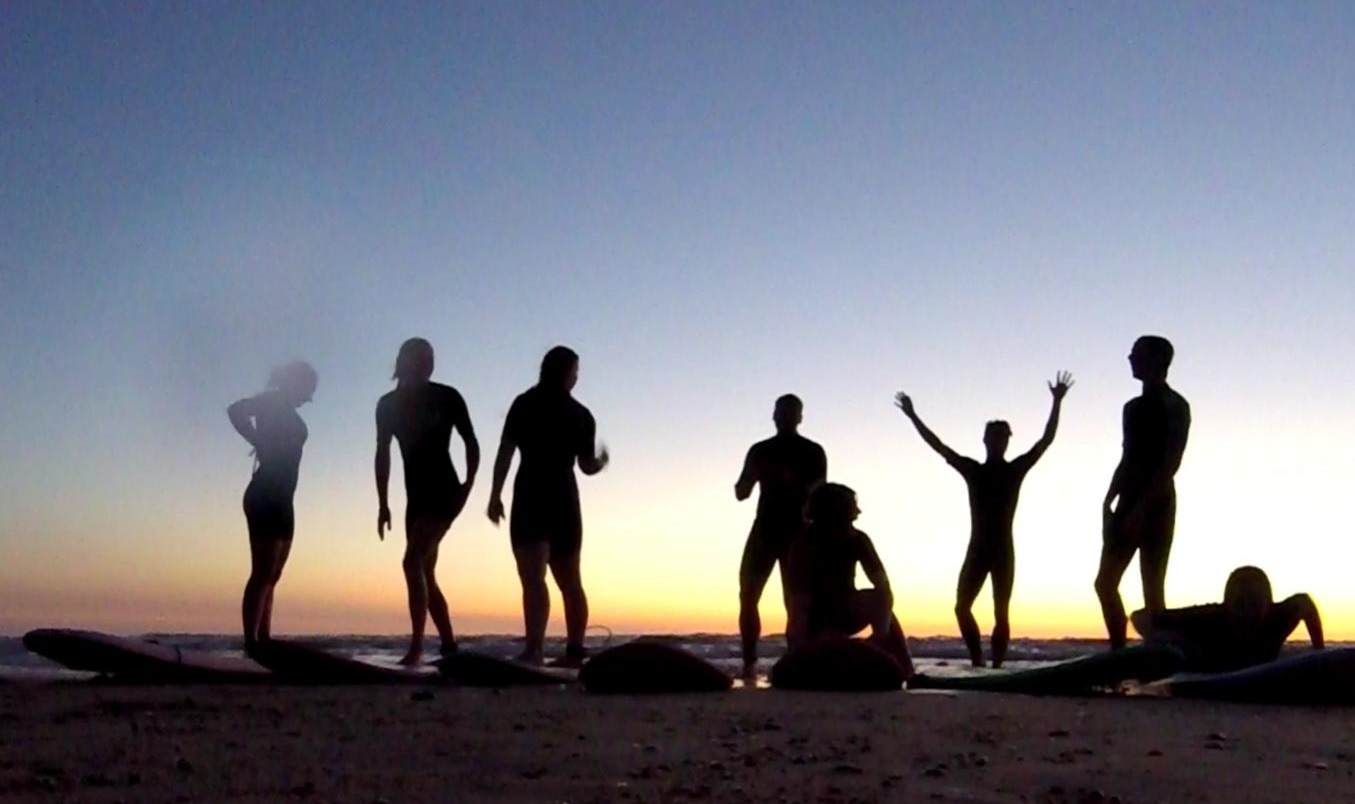 In conclusion, would you like a holiday just like mine, where you surf all day, relax on the beach and have a drink with your new surfing family? A trip to the south of France will give you all of that in a beautiful vacation. You can start to explore surfing within a surf camp, but you can also do this completely by yourself.
Surfing makes freedom
The whole surfing holiday was an experience I never wanted to miss and where my enthusiasm for surfing developed. I hope I was able to show you what a day of your next holiday can look like and what kind of beautiful moments and friendships it will lead to. If you want to read more beautiful stories about surfing to give yourself a reason to go surfing, read all kinds of stories on this website.
Join your own surf family
Has the surf-virus ignited you through all the stories and does a surf camp like I've experienced sound like music to your ears. Discover the possibilities of surf camp like SurfBlend (I went to), Ripstar and Dreamsea.
Did you enjoy my story and would you like to know more fun and exciting stories, facts & figures about surfing in France? I'll be happy to tell you more about it in my weekly update!
{{cta('8000b8d1-745e-4f2c-88b2-d9deccfe58ef','justifyleft')}}