There are many attractive places in this world to spend your working days at. You can for example enjoy anything from the white sand beaches to the stunning mountains or vibrant cosmopolitan cities. Only you have to be location indipendent. There is just a few people in this world who earn money while they are travelling because they make because they eran there money via the internet. Are you one of the person who can travel while working and planning your trip? If so this blog can help you find the perfect place stay on your trip while you can maintain your work.
In this blog we go trough the best places for living as a digital nomad. The places where we are talking about have a good internet connection, cheap living expenses and the perfect climate, making these places magnets for digital nomads. ou will get several apartments and flats to rent or buy in such places. Exotic places that have great facilities, internet connection, low cost of living that is what makes these places most sought for. To live for digital nomads, you can enjoy your adventure and freedom of travelling when remotely working through the internet.
Many people think that living or travelling abroad is expensive but this is not true. In these places you can stay longer at such villas and can pay the regular cost for living. When you are working as a digital nomad in a tropical place, you can easily take the clean break from the rat race of the corporate world or debt-fueled consumerism. Here you will find some exotic places to live for digital nomads.
Now, here are the places where you can live for your digital nomads.
Koh Phangan, Thailand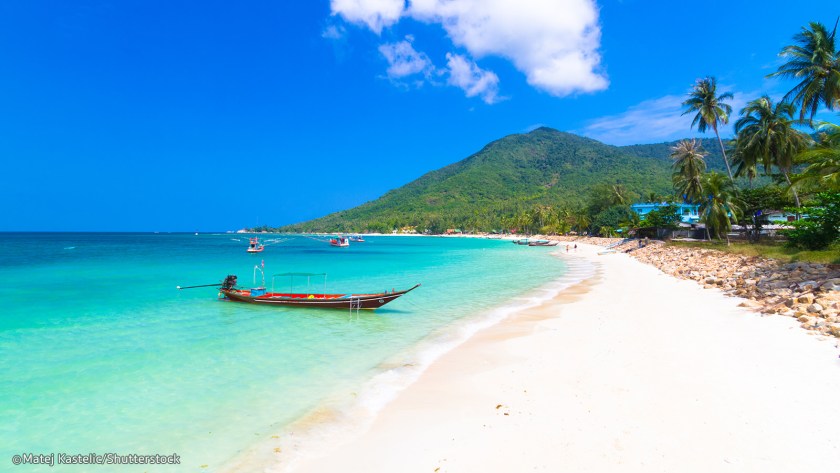 When you are looking for the best place of digital nomads, Koh Phangan of Thailand can be the ideal place for you. There you will find the fishing village of Srithanu and this place is a real tropical paradise and known for full moon beautiful parties at the beach resorts. Here you will get places to learn yoga, tantra and meditation. This tropical place is protected in the Than Sader national Park.
This place offers incredible natural beauty and the white sand beaches are just perfect to work more peacefully, in a relaxed mood. You can plan your meetings, your other office works easily because here you will get internet connection everywhere and. faster Wi-Fi connection is available also if you are staying in a resort or renting a house. Cost of living is also very minimal here.
George Town, Penang, Malaysia
To get the digital nomad, are ready to go for an n offbeat place? Penang of Malaysia is sure the right place for you then. This island is just a few kilometers away of North Coast of Malaysia and this place is a complete package for living digital nomad. Great food, beautiful beaches, and deep jungle everything is there to amaze you. You can visit George Town, the cultural center where you will get everything from Hindu temples to Chinese temples, from the Catholic Church to Mosque and everything at one block. Apart from work, you can enjoy hiking, kite surfing or other water sports like wink, sailing etc here. The democratic nature of the place is also ideal to live in. There are also other facilities that you may find like high-speed WI-FI facility. There are so many digital nomads present here and many remote workers are discovering this place recently for digital nomads. You will find many English speaking or at least most of the people understand English so language is no bar here to live. When it comes to safety level, you will get the best of it here with excellent health care facilities. No, you will never get the Bangkok level nightlife here but here you will get a satisfying nightlife always. Another reason for adding this place in our list is the cost of living, which is moderately low in this place and it costs $1100 minimum every month.
The Oaxacan Coast, Mexico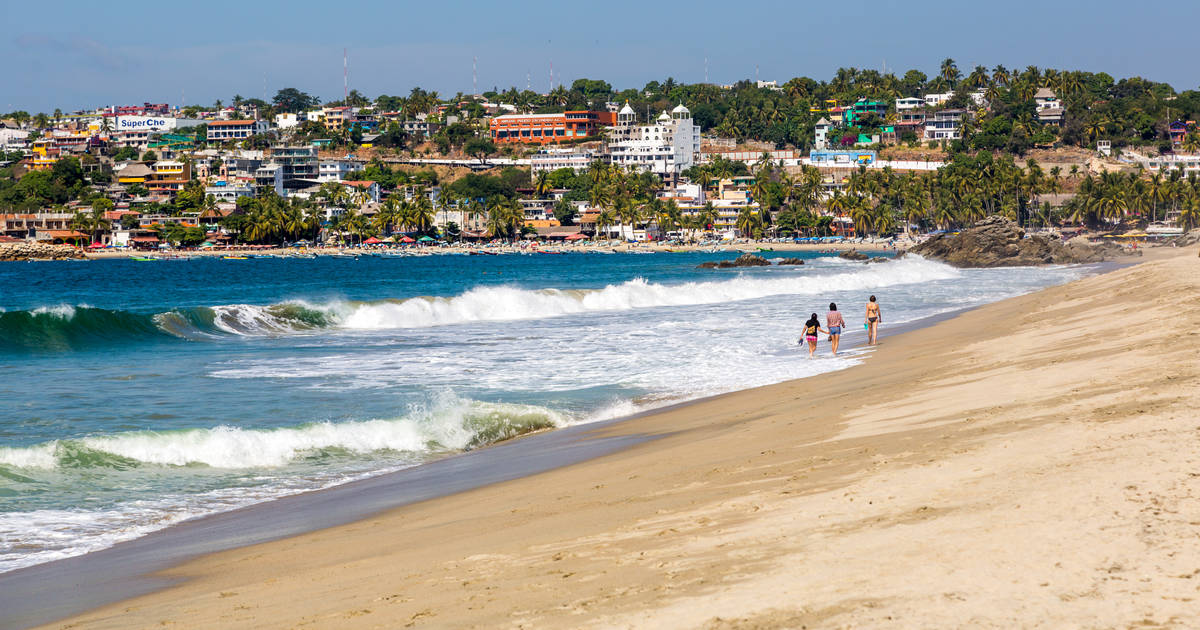 Beach towns of Mexico are surely the best places for digital nomads. The Oaxacan Cost of Malaysia or WA-HAH-HAH is surely come up with a peaceful, naturally beautiful tropical ambience. This is an offbeat beach town and very far from the international, high traffic places. When you are ready to explore something different and peaceful, you can surely try this place once. When you are just screwed up with the cosmopolitan, corporate world, just take a break to live for some time in this beautiful place. There are many small budgets but extraordinary resorts where you can work peacefully while enjoying the natural beauty of the place. When you are tired, take the surfing breaks and enjoy the adventure of the place. You will get an internet connection almost everywhere in the place so no interruption in work. if you rent a house or stay in a resort, both will offer you high-speed WI-FI facilities. Cost of living is really within budget here and it is approx $900 to $2000 every month.
Playa del Carmen, Mexico
Again another great place of Mexico, which ideal for digital nomads. If the hopping club scenes and beaches are your favorite, you can surely try this place once. This place is surely for the party people as the clubs host so many parties and fun arrangements for the guests. But if you enter deep inside the city, you will find the calmer, serene places that you desire. This is really a picaresque place to explore. For a long time stay of a digital nomad, you will get all the facilities that you may find in your own place. You will get high-speed internet and WI-FI connection everywhere. Here you will get settings many long term nomads. Safety, health care, language, these are not any issues here. Cost of living is moderate also. There are club scenes for exciting nightlife, restaurants for the tourists.
Lago de Atitlan, Guatemala
This place is located 5,125 ft high from western Guatemala. This is truly a paradise for travelers. This place is surrounded by three big volcanoes, yoga retreats, Mayan village and also the coffee plantation. There you will get many chances to explore the natural beauty. This place offers the best spiritual retreat to travelers. Just have glass-tipped pyramid within the jungle. For the backpackers and expeditors, there is also the village to explore. The good temperature around the year makes it an ideal place to live for sometimes. You will get excellent WI-FI connection and budget-friendly living facilities too even in a remote village.
Santa Teresa, Costa Rica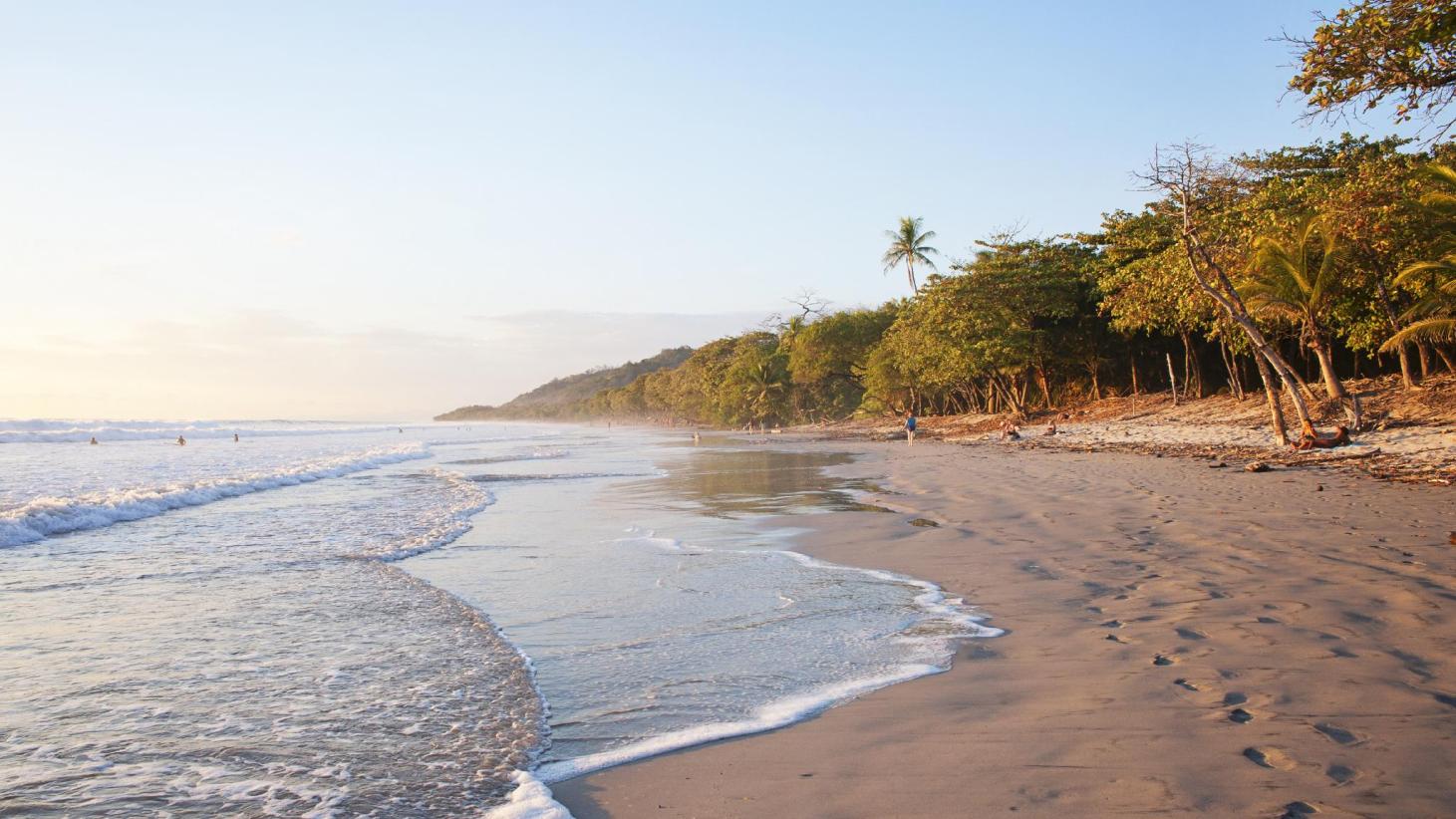 If you want to spend a winter in the village and live for digital nomads, you can surely visit Mal Pais village and this is just beside Santa Teresa, a little larger town. This place offers the best beaches in Costa Rica, where you can surf, you can relax and you can work too.
You can get a dream place for digital nomads with a best digital lifestyle. You can get air-conditioned villas, surfing facilities, excellent internet connection to work and every other thing that you need for a peaceful staying. If you want a little bit of hustle-bustle, you can visit Tamarindo or the Caribbean Coast, the surfer's paradise. Puerto Viejo is an ideal place for digital nomads. You can rent a house or find a co-working place with great W-FI connectivity. The living cost is very low in this place also.
Cairns, Australia
For the adventure lovers and the nature explorer, Cairns of Queensland is a beautiful choice that comes with digital nomads. The main attraction of the place is the stunning ocean view. Coral reefs, scuba diving, lush green jungle, babbling waterfalls, beautiful beaches, whale watching, etc can be found in this beautiful location. Low-cost living, high-speed internet or Wi-Fi connectivity, complete safety and great health care facilities make this place ideal for digital nomads.
Hawaii
Hawaii is surely the best digital nomad but you can consider this place for a long term blissful tropical stay. With 8 big and 130 small islands, this place offers all most every desirable fancy. You can prefer the most peaceful, relaxing setting and also may have a great city life. This place is great for digital nomads. When it comes to internet speed, you can expect to get 41Mbps speed. The cost of living is relatively high than in other areas. The safety level is great and so the health care facilities. Honolulu of Hawaii is popularly known for its great nightlife. There are also other places for the same but Honolulu is best in this category.
Bali
Bali of Indonesia is another good choice for digital nomads. This is a Vedic island and known for distinctive cultures. This place is also known for digital nomads and favorite choice for the ex-pats and backpackers. You can explore healthy lifestyle routine also like yoga, meditation and many more to explore. you can research a little bit to find the hidden gems of Bali where you will get your relaxation too like Sanur, Pura Ulun Danu Bratan etc. you can enjoy boating to explore the beautiful but lesser-known beaches of Bali. Ubud is the cultural center of Bali but Canggu is the hotspot here for digital nomads. Foe spiritual expeditions, this place is ideal too. You will find many ancient temples, stunning beaches and the beautiful rice terraces etc with the mist-draped Mountains.