Why shouldn't you study in Miami?
Famous, once notorious but after all very loved. It's the American metropole Miami.
Where Cuban and American culture mix. Florida has so much for students with well-known universities, beaches and national parks. With Miami beach which is the most interesting touristic place of Miami.
But this big city has much more to offer. Studying abroad in Miami is becoming loved by foreign students from all over the world. Thousands of students travel every year to study abroad and try to get a degree from all the different universities.
After this blog you will know everything you have to know by searching for the best travel experience and living the American dream!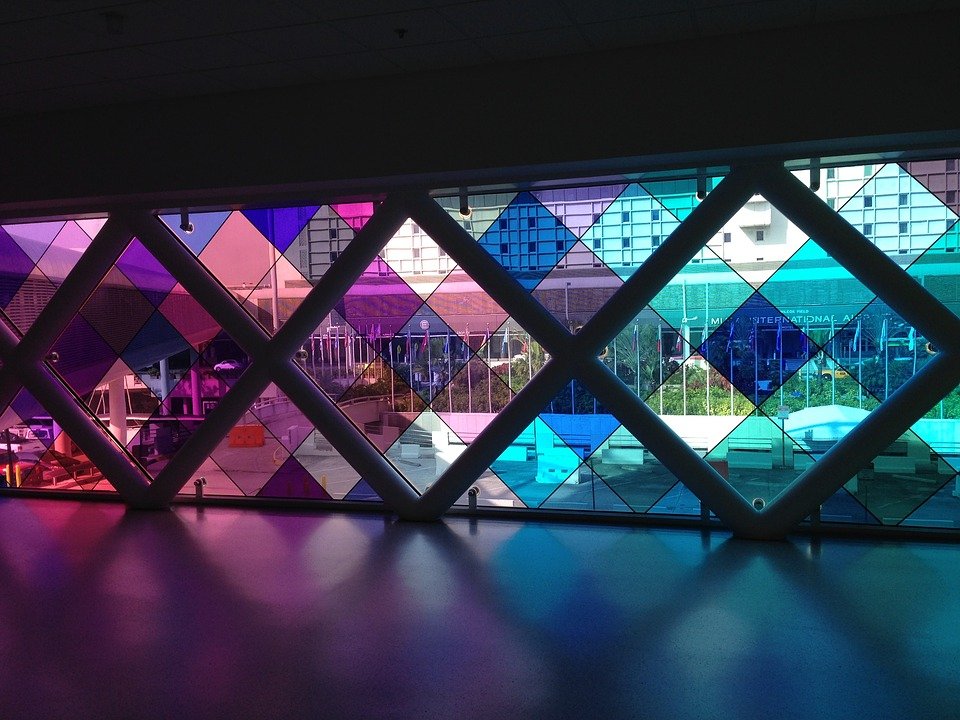 Traveling to America
You must be able to identify yourself with a passport to enter America. Check if your passport is valid throughout the entire trip in America, otherwise you will not be admitted.
In addition to your passport, you must be in possession of a valid ESTA America. The ESTA is a travel authorization issued by the US government and mandatory for anyone entering the country by air or otherwise.
There are several ways to pay in America. Dutch debit cards usually work with V-pay or Maestro. In principle, these work worldwide, including in the United States. Nevertheless, it is very wise to bring a credit card as well as a bank card, if you happen to be unable to pay with V-pay or Maestro somewhere. In general, much more use is made of credit cards in the United States than in the Netherlands. Especially MasterCard, Maestro, Visa and American Express are popular and accepted in most places.
Nowadays it is no longer mandatory for all airlines to be able to hand over airline tickets, because check-in can sometimes also be done with a passport. Nevertheless, it is advisable to print out your flight tickets and bring them with you.
In addition to an ESTA and passport, the United States Immigration Department may be required to provide a document certifying that you have travel and health insurance. In addition to the immigration service, it is also useful for you to have all the details of your insurance policy with you, such as telephone numbers that you can call in case of an emergency.
International driver's license
The Dutch driving license is valid in the United States. If you plan to rent a car or camper in America, you do not need to apply for an international driver's license.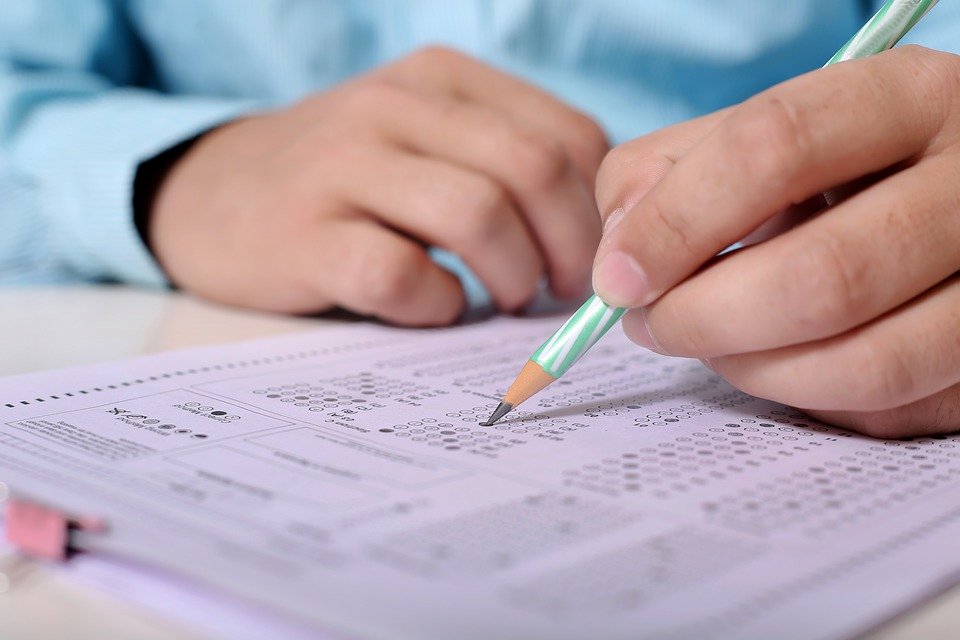 Things you need to know about studying in America
Whatever you want to do, some basic understanding of the American education system is important. If you have completed university or college in the Netherlands, the most logical step is to continue studying in America at graduate level. You can apply to an American university with both a bachelor's and master's degree. But beware: having a Dutch diploma does not guarantee admission. Each university determines which students are admitted to the graduate phase.
Admission test
Universities in the United States determine their admission requirements themselves. There are institutions that are very selective in their hiring policy and there are institutions that are less selective. Regardless of your Dutch prior education, you will always have to take one or more American entrance tests, unless you participate in an exchange program. A brief overview:
–TOEFL: Test of English As Foreign Language
The TOEFL is a prerequisite for admission if English is not your native language. The test consists of three parts: "listening comprehension", "structure and written expression" and "reading comprehension". The level of this test is comparable to the HAVO or VWO exam.
-SAT I : Scholastic Assessment Test
This test is often necessary if you are going to study at an undergraduate level. The SAT I lasts three hours, contains mainly multiple choice questions and measures your verbal and mathematical abilities. The level of this test is also comparable to the HAVO and VWO exams. The text is designed for native English students, so you shouldn't underestimate it.
– SAT II: Scholastic Assessment Test, Subject Tests
This test is less common than the SAT I test, but some schools may require it for students who wish to study at the undergraduate level. The test measures knowledge in certain fields and the application of this knowledge. This test is also designed for native English students and is therefore not easy.
Where to study?
-Barry University
The former school of basketball superstar Shaquille O'Neil. Barry University in Miami, Florida, inspires students to foster positive change in the local and global community. No matter what undergraduate or graduate degree program you choose, you gain hands-on experience and apply what you learn in the classroom to a rapidly changing world.
Miami's diverse population, thriving industries, and international focus make it an ideal place to earn your degree. Your academic advisor and the on-campus career center will help you identify the local internships and networking opportunities that best fit your degree plan. Plus, being only a few miles from the beaches, shops, and numerous attractions that the city offers means that you'll never be at a loss for something to do when you're in the mood for some off-campus fun with your friends.
-University of Miami
A private research university with more than 17,000 students from around the world, the University of Miami is a vibrant and diverse academic community focused on teaching and learning, the discovery of new knowledge, and service to the South Florida region and beyond.
The University comprises 11 schools and colleges serving undergraduate and graduate students in more than 180 majors and programs.
Established in 1925 during the region's famous real estate boom, UM is a major research university engaged in $324 million in research and sponsored program expenditures annually. While the majority of this work is housed at the Miller School of Medicine, investigators conduct hundreds of studies in other areas, including marine science, engineering, education, and psychology.
-Wales University-North Miami
Founded in 1914, Johnson & Wales University is a private, nonprofit, accredited institution with approximately 16,000 graduate, undergraduate and online students.
The university's impact is global, with 100,000+ alumni from 155 countries pursuing careers worldwide.
An innovative educational leader, the university's unique model integrates arts and sciences and industry-focused education with work experience and leadership opportunities, inspiring students to achieve professional success and lifelong personal growth.
Costs of studying in America
Studying in America is not cheap. Registration costs range from $ 500 to $ 1000. This includes the registration costs at some universities, the costs of the admission tests and postage and telephone costs. The total cost of enrollment during an academic year – a nine-month period – is between $ 25,000 and $ 45,000. A lot of money. It does include: tuition fees, study books, room and board and insurance. Because many Dutch and Belgians do not have this money just like that, many will participate in an exchange program. That will make a significant difference, because as a student from the Netherlands you will then pay the Dutch tuition fees instead of the American ones. Sometimes you are also eligible for a subsidy from your own school institution. In addition, you will generally be able to keep your student finance.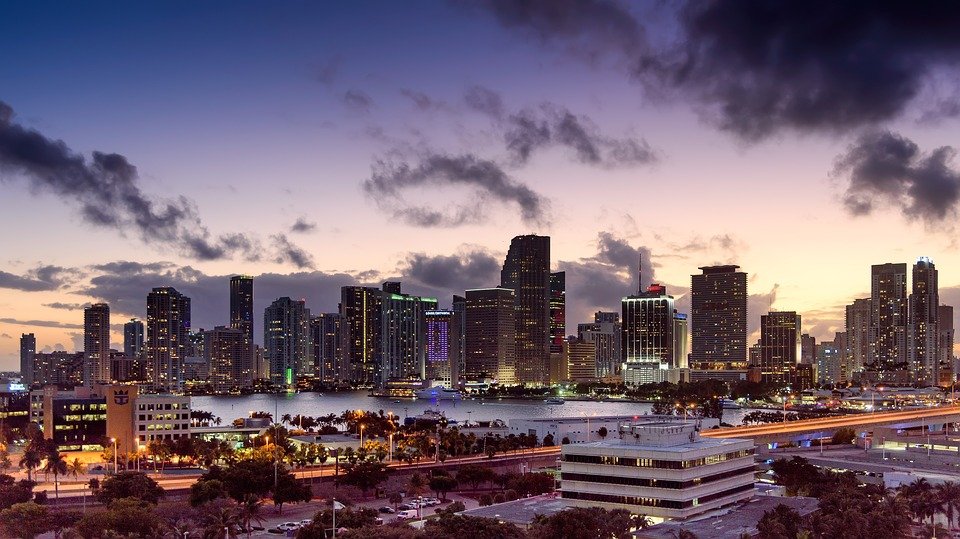 Party Hotspots
Now we've covered all the necessities for a well-organized trip let's move on to the fun part. Because if you like parties Miami is like heaven for you.
The nightlife in Miami and especially Miami Beach is lively and varied. Something for everyone and around the clock. "Never a dull moment in Miami" is what we often say to friends. Here you will find excellent dance clubs, bars, strip clubs, night clubs, sports bars, lounge bars and cafes.
Top places to party in Miami
Club Space
For over 15 years, Space has been Miami's dark, after hours club of choice. The 24-hour Downtown venue is going through a renaissance too, booking techno and house icons like Black Madonna, Honey Dijon and plenty more.
Basement
Welcome to Basement, where your options are wonderfully all over the place. Want to bowl with your friends on funky lanes? Sure. How about some ice skating on an adorable indoor rink? That's an option. And dancing? Obviously.
LIV Miami
You've heard it in songs, seen it on TV and possibly dreamt about it in your sleep. LIV is Miami Beach's most famous club. The reason? Well, there has been no shortage of TMZ-worthy moments to happen at LIV throughout the years, especially at the famous weekly gathering known as LIV on Sunday.
E11even
Well, what isn't it? The 24-hour club (seriously) is part nightclub, part performance venue, part strip club and even more. Oh, and there's a rooftop restaurant too.
Conclusion
Now you have the necessary information to begin your journey to the big country. An absolute recommendation that you have to experience in your life. For more information you can always call to: 076-2002002 or write an E-mail: Info@Studyinmiami.com.
Still reading? To get the best picture of the life? Click {{cta('32fed3c8-0572-4188-8873-bbe02b177f60′)}}