Why you must go sea kayaking in Europe
If you are wondering what to do next summer you must consider sea kayaking! It is one of the most fun summer (or winter) activities in my opinion. Why? you ask?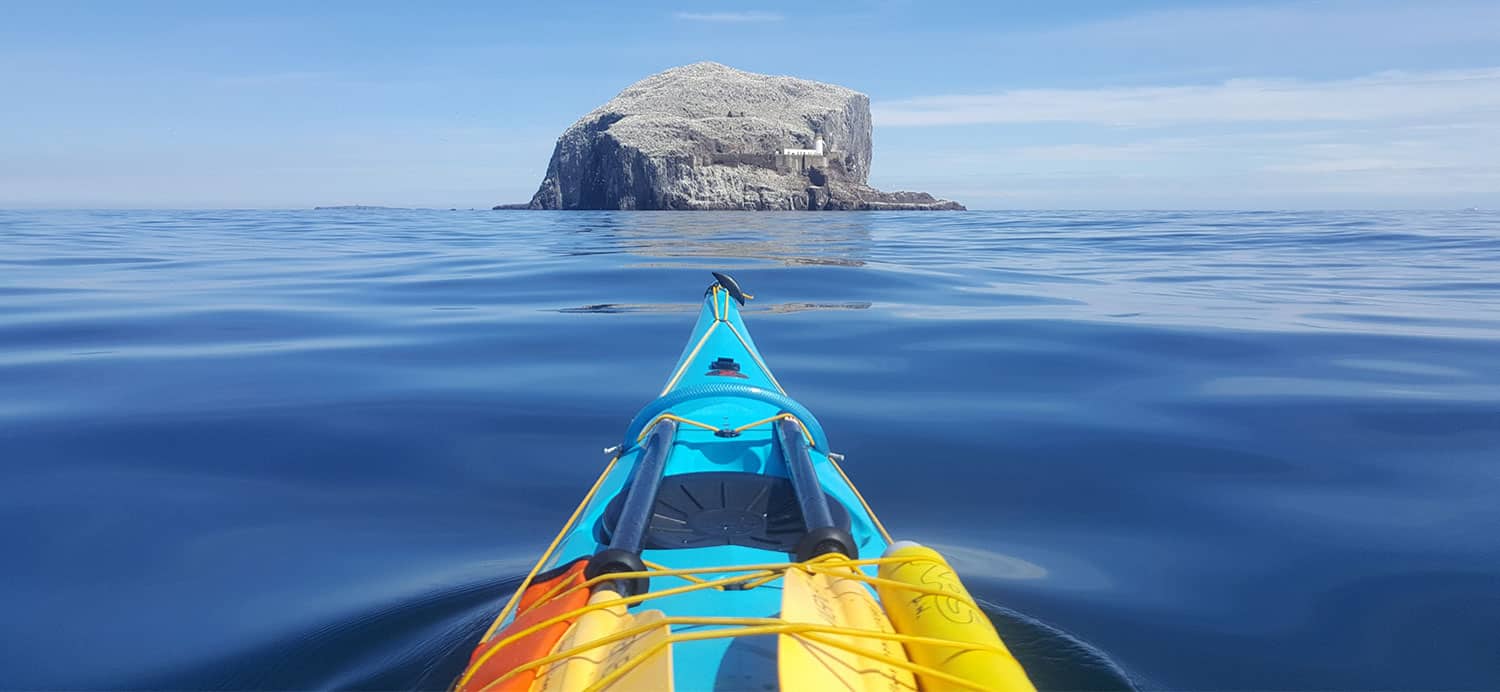 Here are 4 reasons why you must go sea kayaking this summer!
Sea kayaking has multiple health benefits for your body and maybe surprisingly also for your mind. Of course kayaking increases muscle growth and core stability, because sea kayaking is low impact cardio it is also good for your joints. And it also helps relieve stress and can improve your focus. These are only some of the health benefits one can get from kayaking, as there are many more.
Because Kayaking is so versatile you can almost always grab a kayak if there is water. With sea kayaking this is even more true because where there is a sea, there is water. With Sea kayaking you can get to some of the most amazing places or grotto's you will ever see, giving you a sense of adventure you have never felt before!
Sea kayaking is perfectly suited to do with your friends! I would never recommend going sea kayaking alone unless you are very experienced. And even if you are experienced kayaking with friends is way more fun! Exploring and having fun with your friends in nature is one of the most fun things about kayaking in my opinion. You even have kayaks suitable for 2 people, so you and your buddy don't have to paddle alone!
Depending on the weather, sea kayaking can be a real challenge, or be the ultimate relaxation activity. On a calm sea you can slowly paddle with your friends to all kinds of places, relaxing along the way. But on a rough day, sea kayaking can be really exciting! bouncing on the waves and paddling against the current. The sea will have a great impact on your experience, but this is also part of the fun and adventure of sea kayaking.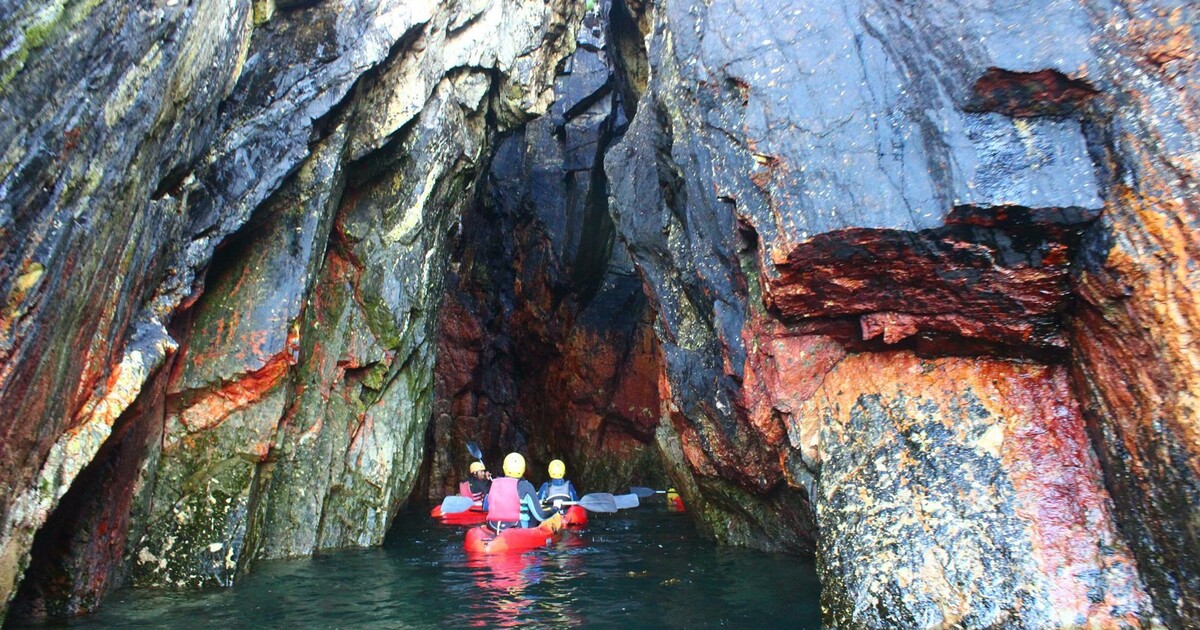 Some tips for when you go sea kayaking:
Especially if you are inexperienced, but also for the experienced kayaker I would recommend looking for a place with guided tours for sea kayaking. Taking a tour will pretty much ensure you will see the most beautiful places possible as guides know where they are and will also help keep you and your friends safe!
Sea kayaking is most fun when done with friends or family. It can be done from the age of about 6 to 8 years old in a tandem kayak or canoe. So your whole family can come along!
When you go sea kayaking it is important you bring the right clothes because when you are at sea, you have to do with the clothes you brought yourself. Maybe you even have to wear a wetsuit or drysuit. Make sure you know which clothes to bring before you start your sea kayaking adventure. Also don't forget about some sunglasses and sunscreen!
For safety reasons it is always wise to use a life jacket, especially for sea kayaking. The sea can be a real danger if weather conditions change fast. For that reason it is always recommended you use a life jacket. It can really save your life if anything goes wrong.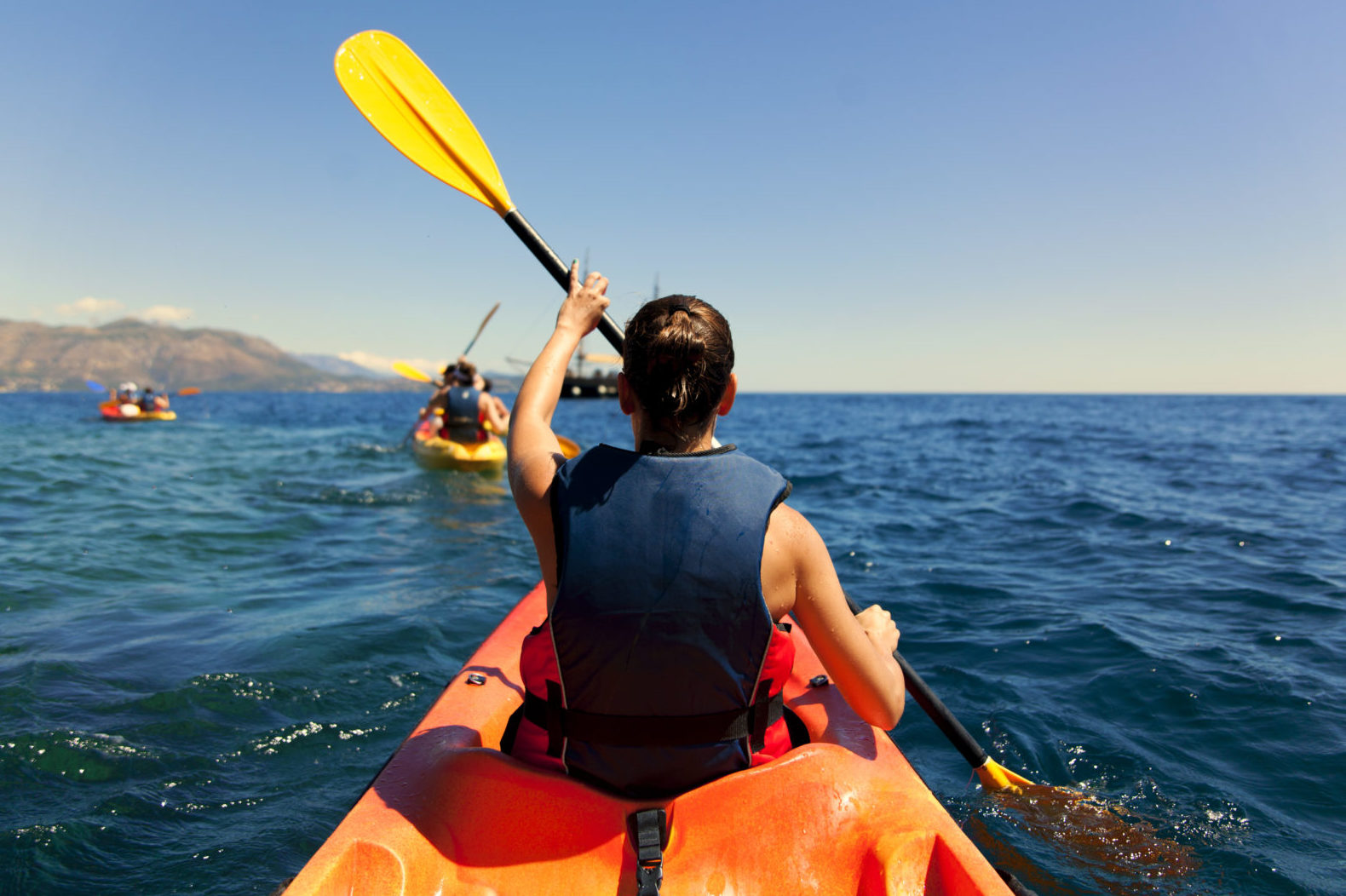 Now you know why you must go sea kayaking, and you know some tips on how to go sea kayaking. For an amazing sea kayaking trip you only need to decide where you want to go sea kayaking. To give you some help with deciding I put together 4 places you can go sea kayaking in Europe. Of course, there are many more places you can go sea kayaking inside and outside of Europe. I would recommend you also do some research of your own to decide where to go, as there are lots of amazing places you can go sea kayaking in the world.
4 amazing places in Europe to go sea kayaking:
Croatia is one of the most underrated countries on this list for sea kayaking. With beautiful water and surroundings with many islands to explore it's the perfect place to go sea kayaking with your friends. There are multiple rentals and guided tours across the whole coast.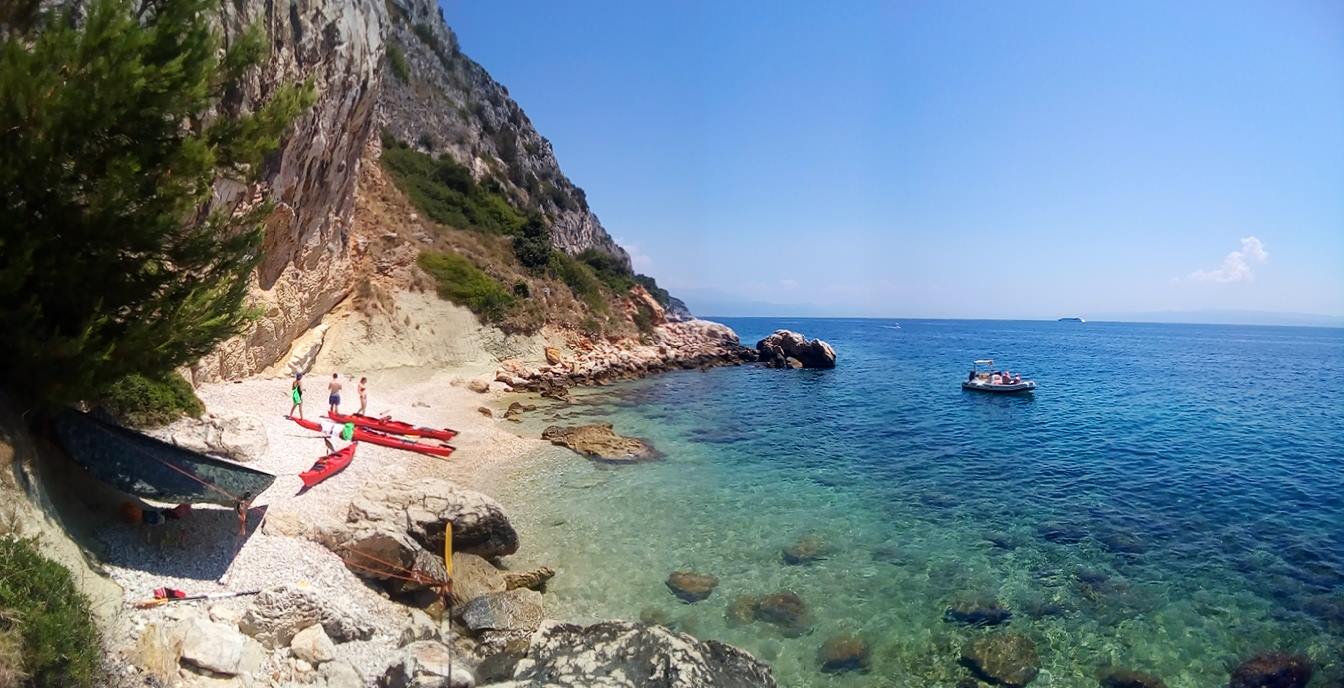 If you love warm weather and beautiful coastlines, look no further than the always stunning Portugal. A country with lots of coastline and nice weather almost year round makes it perfect for sun lovers in Europe. perfectly suited sea kayaking.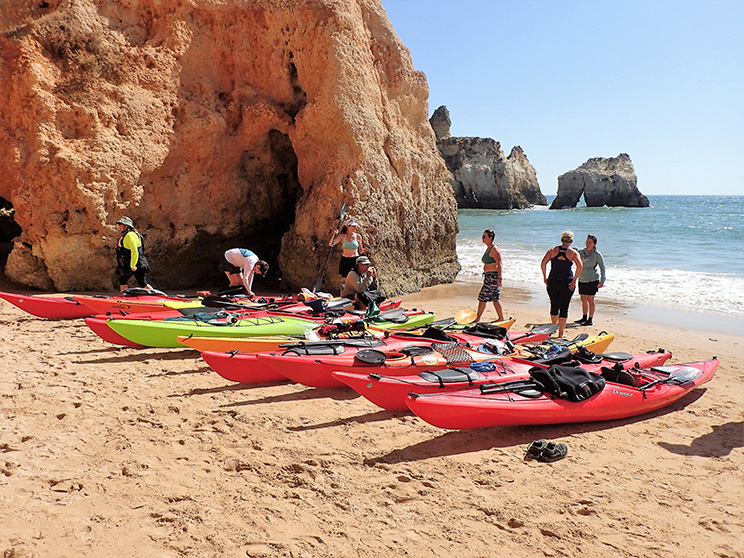 Greece combines the mediteranian climate from Portugal with the many islands of Croatia. There is a lot to explore in Greece, beautiful coastlines, many islands, caves and grotto's and much more. Definitely worth it!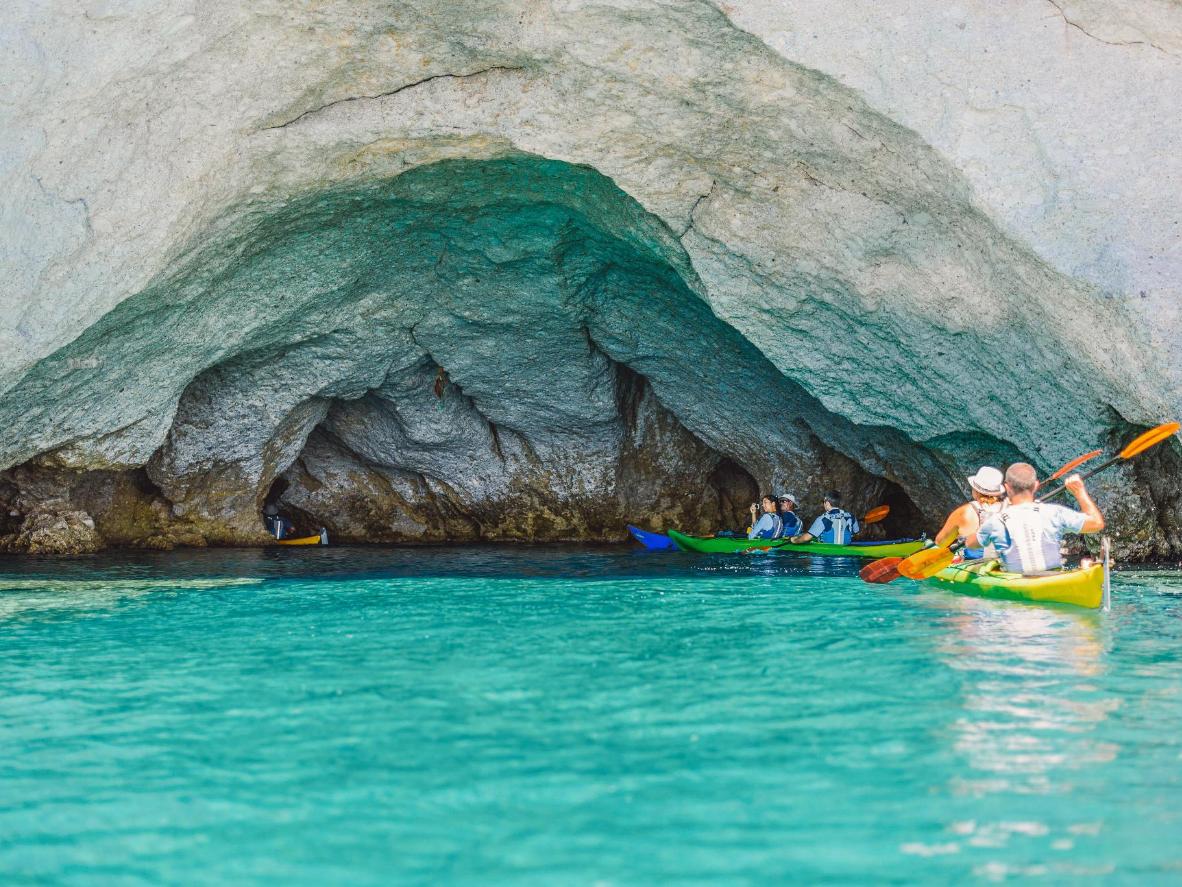 For the people who want something different than usual, I must recommend going to Iceland. If you don't mind colder weather, it's most definitely worth it. Go sea kayaking at the icelandic coasts or in between the floating ice blocks, this must be a bucket list thing for every kayaker out there. Unexpectedly this is also very beginner friendly, especially if you take a guided tour.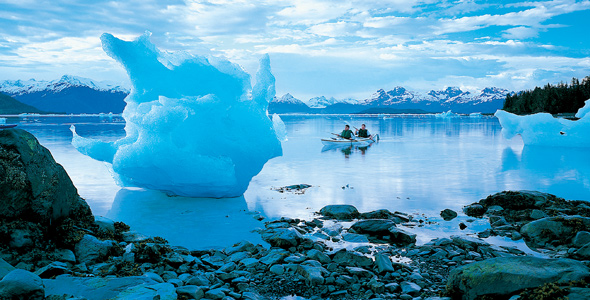 {{cta('57ea241d-ab08-4bce-bb7f-7d22f1247ccb','justifycenter')}}