When you make a combination trip to Suriname and Curaçao you know 1 thing for sure, it will be an experience you will never forget. Everything is included, from zip lining through the Amazon rain forest in Suriname to swimming with dolphins in Curaçao. This trip is the perfect combination between action and relaxation.
Bergendal Eco and Cultural River Resort
Hidden in the Amazon rain forest, an hour and a half drive from Paramaribo, there are 45 detached lodges in the shade of the rain forest or with a view of the Surinamese river. Bergendal was formerly a plantation, but it has been transformed into an unusual eco-cultural destination. In my opinion this is an ideal starting point to start the Suriname trip.
There are all kinds of activities to do around this resort. You can go mountain biking, kayaking and zip lining right through the Amazon. How often do you do this in daily life?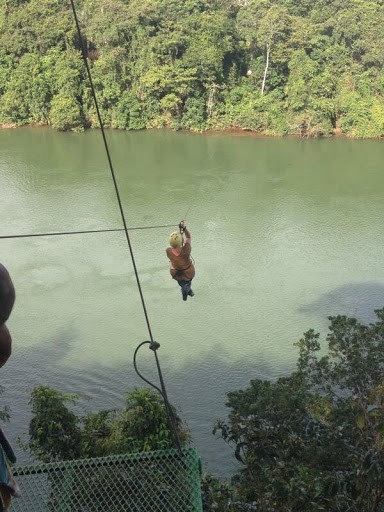 Anaula Nature Resort
When you go even further into the Amazon you will arrive at the Anaula Nature Resort. This can only be reached by taking the canoe boat. This resort is beautifully situated on an 11 hectare wooded island on the Ferullasin rapids. There are several Maroon villages in the area. In these villages the people live very primitively, but they can appreciate it when Westerners come to visit, this is highly recommended. The resort itself has a swimming pool and wifi, but otherwise there is not much to do. Yet you will not be bored for a moment by all the fun and exciting activities that are organized. For example, you go on a caiman tour at night and of course one is also temporarily caught so that you can view the beast up close. You can also take a walk in the woods with a guide where you can tell all about the history of the internal war, among other things. During this walk the monkeys are watching.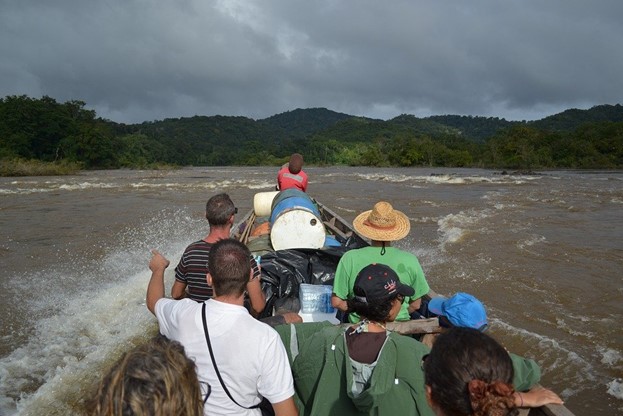 Brownsberg Natural Park
The Brownsberg nature park is located 112 kilometers south of Paramaribo. Because it is easily accessible from Paramaribo, it is very popular as a day trip. From this beautiful nature park you have a view of the Brokopondo Lake, a huge reservoir that was created in the 1960s for the production of electricity. The dark surface of the water is here and there interrupted by bare tree trunks that stick straight up. You can sail through this by boat, which is a beautiful sight. Be careful not to miss out, because hungry piranhas live in the water. There are also a lot of other animals that you can spot. There are also sounds in every corner, where you have no idea which animal it is. You can see and hear howler monkeys, tropical butterflies, deer and 100 different bird species.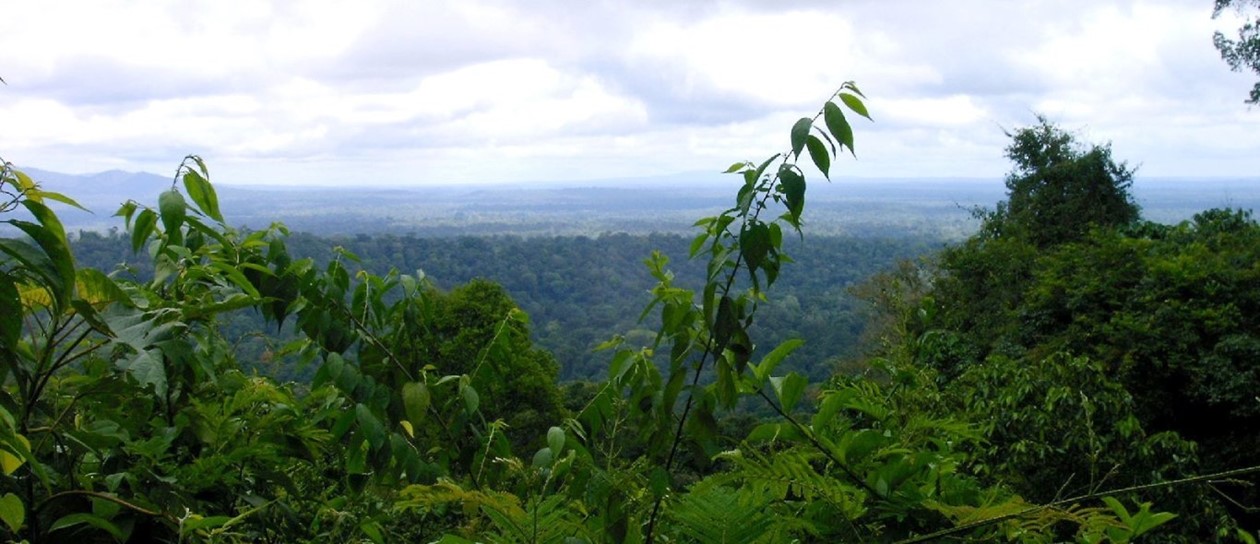 Paramaribo
Suriname itself has about 610,000 inhabitants, of which more than 1/3 lives in Paramaribo. In the Surinamese capital there are clear traces of years of Dutch colonization. For example, almost everyone speaks Dutch and there are Dutch buildings everywhere. Everywhere there is a very relaxed atmosphere, sometimes the staff in the restaurants are a bit too relaxed with bringing your ordered beer. There are a lot of sights and there is something for everyone to do. For some culture you can visit Fort Zeelandia, a place that has been taken over by force several times by the French, English and Dutch.
If you want to see more of the city, take a nice bike tour including a guide. Make sure you have a good guide who can tell the stories about the history of the city with a lot of knowledge and passion. For animal lovers you can go on a dolphin tour the next day by boat to Nieuw Amsterdam. A large colony of pink dolphins has resided here for many years. On the way there you will see many historic buildings and luxury villas around you.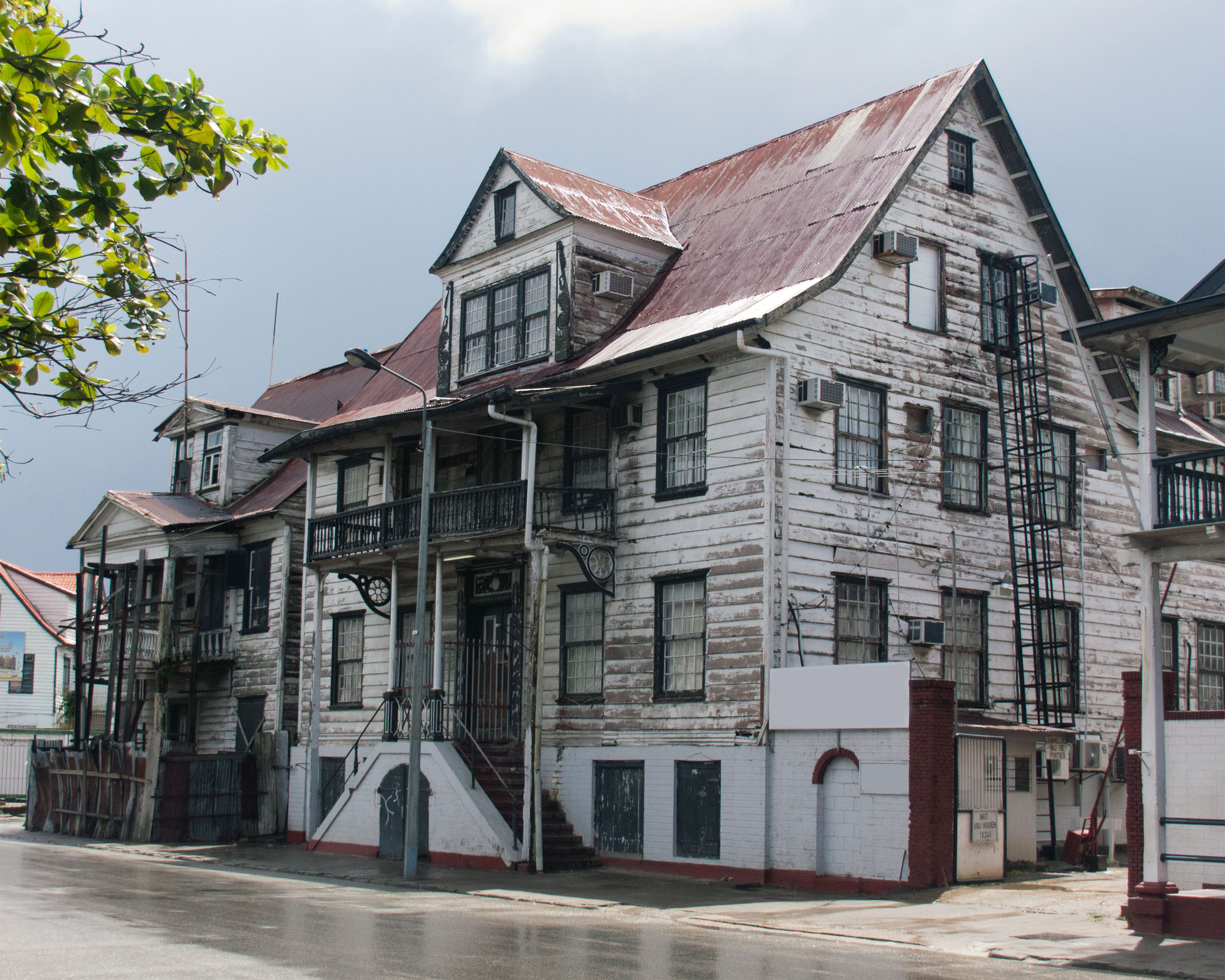 Curacao
After your spectacular trip through Suriname, it is time to relax, where better than in beautiful Curaçao? This small island in the southern Caribbean Sea off the coast of Venezuela has Willemstad as its capital. This special city can be recognized by all the colored houses. There are white beaches with clear blue water all around Curaçao. You can snorkel and dive everywhere to see the most beautiful fish and turtles swimming. Beautiful beaches are not the only thing that Curaçao has to offer. There are also great nightlife options such as the well-known Zanzibar and Mambobeach. After a chill day at the beach, you can go all out here in the evening. Especially in the weekends it is packed but there is also something to do at various Beach clubs during the week.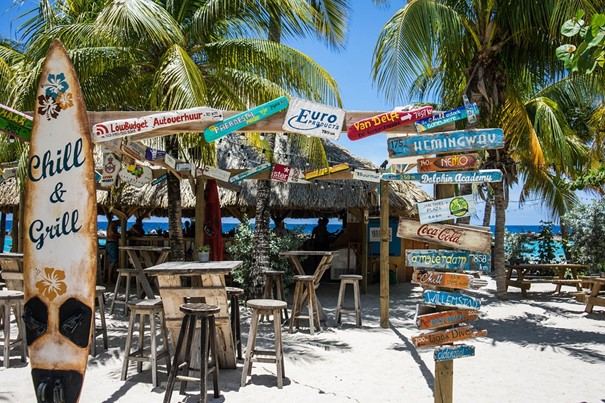 Dolphin Academy Curaçao
This is the ultimate dolphin experience with lots to do. The dolphins are very well trained and will put on a show for you that you will be able to tell about. There is even the option to go swimming with it, which is also highly recommended. They will jump over you, swim under you and let you take them across the water when you grab them by their fins. Afterwards there is still time to take nice pictures with the dolphins. You cannot escape being kissed on the cheek by one of the dolphins.
Conclusion
If you want to make an unforgettable journey through Suriname and Curaçao, these are the things you should do anyway. This trip includes action, nature, culture, rest and parties. They are safe countries and suitable for young and old. In Suriname everything is also very cheap.
You may not like everything in this article, so there are 100 more things you can do in this journey. Would you like to get even more tips about highly rated trips in both Suriname and Curaçao? then you can subscribe to our newsletter.
{{cta('2d5264e2-8d10-4ee5-9cb0-14b936ecb9a9′,'justifycenter')}}